Setting Your Deferred Period with Income Protection
With Income Protection deferred periods – also known as a deferment period or excess period – are something you'll often come across when looking for cover.
A deferred period is a length of time you agree upon with your insurer between being unable to do your job through illness or injury and claiming insurance benefits.
Setting your deferred period is only one of many decisions that you need to make when you apply for Accident & Sickness Cover, but it's arguably one of the most important. Your choice can impact several aspects of your policy, so this guide explains deferred periods and covers everything you need to know.
Compare Top 10 UK
Protection
Insurers

Takes approx. 60 seconds
What is a Deferred Period with Income Protection?
Income Protection is designed to insure your wages if you can't work due to illness or injury. It will pay a continuation of income for anything that medically prevents you from doing your job.
When it comes to Income Protection, a deferment period is a fixed period of time you decide on that has to pass before your insurance will kick in and cover your income.
During this period, you might rely on savings, company sick pay or any other means and so won't need the benefit straight away.

You have the choice to make your deferment period longer or shorter depending on how long you could survive without an income. A longer deferred period with Accident & Sickness Insurance usually makes for cheaper cover, so it's a major component in determining the price of a policy.
Robert Harvey
Independent Protection Expert
Need Help? Start Live Chat with our Experts

Neil
Pensions Advice

Robert
Income Protection
How Do Deferred Periods Work?
Step 1: You apply for Income Protection through an independent adviser such as Drewberry
Step 2: Between you and your adviser, you discuss the best deferred period for your circumstances
Step 3: After taking out the policy, you fall ill or injure yourself and are medically unable to do your job
Step 4: You submit your Income Protection claim
Step 5: If you're still unable to work by the end of your deferred period you will begin receiving your monthly benefit.
The minimum waiting period for Income Protection is known as a back-to-day-one deferred period. With this type of policy, you would only need to be out of work for 3 days before you can begin claiming and, after those three days, your benefit would be backdated to the first day you were unable to work.
However, the cost of this cover can be quite high, because the likelihood of you being out of work for three days is far higher than you being off work with a more serious illness lasting weeks or months.
At the other end of the scale, the maximum Accident & Sickness Insurance deferred period is typically 12 months, although one UK insurer does offer a two year deferment period.

Back-to-day-one cover can seem like the most appealing option, but it can also be the most expensive and is not always necessary.
If you receive sick pay from your employer or have enough savings to tide you over, choosing a slightly longer Income Protection deferred period can save you a considerable amount on your insurance premiums.
Mike Barrow
Independent Protection Expert at Drewberry
How Long are Excess Periods for Income Protection?
Typical deferred periods include:
Back to Day One Cover
1 week
2 weeks
4 weeks
8 weeks
13 weeks
6 months
12 months.
There may be some insurers that do deferred periods of intervals, e.g. two weeks, but this will vary from insurer to insurer. If you're considering a deferred period other than that listed above, it's worth speaking with an adviser to see if there's a provider that will suit your needs.

If you have adverse medical history, your insurer may decide to lengthen your deferral period from the one you choose. However, not every insurer will do this and the medical conditions that this applies to will vary between providers.
That's why it's worth getting the advice of an expert such as one of the team at Drewberry to help you navigate this area if you do have pre-existing conditions.
Victoria Slade
Independent Protection Expert at Drewberry
Insurer Claims Statistics
When choosing our personal protection we want to know it is going to pay out when we need it to.
By choosing a product or specific insurer from the menu below you will be able to view the claims payout rates for all of the main UK insurers for income protection, life insurance and critical illness insurance.
Insurer
2014
Percentage of Successful Claims
2015
Percentage of Successful Claims
2016
Percentage of Successful Claims
Critical Illness Insurance

Do I Need to Set a Deferment Period with Income Protection?
While you have the option to have effectively no excess period with your Income Protection via back to day one cover, in most instances you would set a deferred period.
You can adjust the length of your excess period to suit your needs. You can make it shorter, which means that you can receive your benefits sooner after you stop earning, or you can choose to increase the length of your deferment period and reduce the cost of your premiums.
It depends on your needs and circumstances. For people with company sick pay, savings or other means to survive for a set period, then you can choose a longer deferred period. For those with less of a cushion to fall back on – particularly the self-employed who get no sick pay – a shorter deferral period may suit.

There are many benefits to taking control of your deferment period, including reducing the cost of your policy and planning your Income Protection benefits around your workplace sick pay.
You can also benefit from speaking to a financial adviser about your Income Protection deferred period. They will help you tailor your insurance policy to match your needs and requirements.
Samantha Haffenden-Angear
Independent Protection Expert
Raising Awareness of Income Protection Insurance
How long should I set my Income Protection Deferred Period?
Setting and adjusting your deferment period provides the opportunity to control the cost of your insurance premiums and make sure you have a tailored plan for your needs.
Take Control of Your Income
By setting the deferred period for your Income Protection, you can decide when to start claiming and coordinate your benefits with your savings and sick pay. By doing this you can ensure that you are never without a source of income while you are out of work while also helping to keep a lid on the cost of your cover.
Taking control of your deferment period will be especially important if you do not receive any sick pay because you will have to use your savings to cover your typical monthly expenditure.
Considering that 1 in 4 people typically have less than £100 left at the end of the month after paying for necessities, being out of work and not receiving any form of income can place you in a dire financial situation.
Have More Control Over the Cost of Your Income Protection
By setting your income protection deferment period to a particular length you can manage the monthly cost of your policy.
The cost of your policy rises and falls depending on the probability of you making a claim. As you shorten your excess period, you become more likely to claim on it, which is why shorter deferment periods tend to be more expensive.

On the other hand, if you chose to set a longer deferred period, you could save money on your policy.
The level at which you'll start to notice a real, major difference in the cost of your Income Protection will be at 13 weeks. With a 13 week deferral period, premiums could be cut by as much as 50% compared with a policy with an excess period of four weeks.

It's important to know that not everyone is suited to a longer deferment period. Although it might be tempting to go for the cheaper option, there's no point in doing so if it will leave you in a financial squeeze.
The self-employed are particularly vulnerable if they can't work because they don't get employer sick pay. This could mean a longer deferment period is less suitable for them. Consider speaking to a financial adviser to find the best income protection deferment period to suit your circumstances.
Rauri Taylor
Independent Protection Expert at Drewberry
How Long Should I Wait to Claim Income Protection?
No two people are the same, so no two people would benefit from the same deferment period. The most suitable length of time for your insurance policy's deferred period will depend on your unique circumstances.
How Long Will Your Sick Pay Last?
If your employer provides you with full sick pay, then you'd typically set your deferred period at a point in the future when your sick pay runs out. This is because it is not possible for you to claim both Income Protection benefits and full sick pay benefits at the same time, as you'd effectively have two incomes while off sick in these circumstances.
If you receive partial sick pay, then your Accident & Sickness policy might pay out a lower benefit while you're on reduced sick pay, topping what you receive from your employer to the full value of your Income Protection benefit.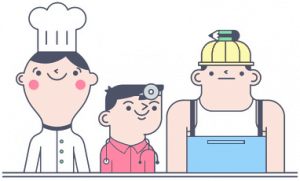 Public Sector Sick Pay Entitlement
If you are an NHS worker in the UK, then your sick pay policy will likely provide you with six months of full sick pay and an additional six months of half sick pay. Take a Doctor who is employed by the NHS, it is possible to begin claiming after the first six months of being out of work if you have Doctor's Income Protection.
While you are receiving only 50% of your normal sick pay from your employer, your insurance provider will cover the other 50% of your pay.
Often in this instance a six month deferral period is effectively treated as a 12 month deferral period because of the reduced benefit paid out for the first six months of your claim.
How Long Will Your Savings Last?
Inadequate or a lack of sick pay is one of the main reasons why so many people take out Income Protection. If you are self-employed or do not receive any form of sick pay from your employer, then you will likely have to use your savings to cover your expenses while you can't work.
How much do you have in cash savings?
As seen above, many people simply don't have the kind of savings necessary to act as a cushion if they were to be unable to work for any
If you don't get sick pay and only have limited savings, then setting a shorter deferral period is usually the better option so you don't have to rely on your savings if you are unable to work.

For some people, cost is a considerable factor when purchasing insurance policies. In 2015, the main reason people stated for not having Income Protection was because they thought it was too expensive, with 40% of people taking part in the survey agreeing.
What many people probably don't realise is that there are a number of steps you can take to make Income Protection more affordable, with choosing a deferral period being a big part of that.
Samantha Haffenden-Angear
Independent Protection Expert at Drewberry
Need Help? Start Live Chat with our Experts

Neil
Pensions Advice

Robert
Income Protection
How Do I Set a Deferred Period?
Setting your deferment period is very simple and is done when you apply for your Income Protection. The option to choose your excess period will be available when you first get quotes and is then finalised when you complete your official application.
You can use our online Income Protection quote engine to generate quotes with various deferment periods to see how the cost of cover changes depending on how long you can wait before making a claim.
The maximum and minimum excess periods for your policy may differ depending on your insurer, so it can be difficult to find the best option.
You can change your deferral period at any time during your policy, although if you shorten the excess period you will face increased premiums due to the increased risk you face.

Excellent service at convenient times of the day specified by me. All product options were clearly outlined and I am very pleased.
Matthew Draper
11/07/2018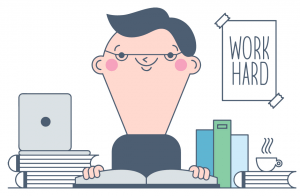 Expert Income Protection Advice from Drewberry
Setting a waiting period isn't always easy and deciding between cost and level of cover can be difficult. That's one of the many reasons it's usually best to speak to a financial adviser before taking out Income Protection.
An insurance expert such as one of the team at Drewberry will be able to look at the amount of savings you have and the amount of sick pay you receive and advise you on the best time to begin claiming Income Protection.

Speak to our team of insurance experts and financial advisers today to get started on setting up your Income Protection policy. To receive expert advice and prices for policies tailored to you, contact us directly at 01273646484.
Sam Barr-Worsfold
Independent Protection Expert
Compare Top 10 UK
Protection
Insurers

Takes approx. 60 seconds
Other Popular Articles


3 million UK workers have Salary Protection policies today, but many still don't. Find out for yourself why UK Income Protection Insurance is so important.


We answer the most common questions about Income Protection Insurance. We cover some of the most frequently asked Accident and Sickness Insurance questions, including what it covers, what it...

A series of protection case studies covering the types of client we work with and the quality of holistic advice we are able to provide.

A guide to help you decide whether Income Protection is worth it? Understand your risks, what would be paid out and how much you can expect to pay...