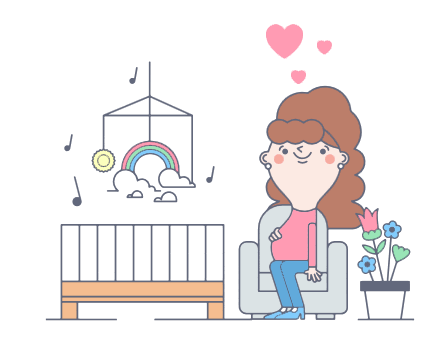 Do I Need Income Protection?
Income Protection Insurance insures your wages against the risk of accident, sickness and (in some cases) unemployment. The policy will replace a proportion of your monthly salary if you can't work.
There's no easy answer to question of whether you need Income Protection cover because it's dependent on your individual circumstances. Simply ask yourself…
Would I be able to survive financially if I was out of work for 6 months or more?
If you're working and you and your dependents couldn't survive without that income, then Income Protection can protect you if you if you are injured or become too ill to work. Accident and Sickness insurance is available whether you're employed, self-employed, a contractor or a company director and it will kick in with a tax-free monthly benefit after your deferral period ends.
Compare Top 10 UK
Protection
Insurers

Takes approx. 60 seconds
Can I get accident, sickness and unemployment insurance?
Income Protection is linked to your earnings, so you won't be able to get and compare Income Protection quotes unless you're working. Providing you are, an Accident and Sickness Insurance policy will cover you if you have to stop work because of illness or injury.
Unemployment Insurance is also available, covering you if you're made redundant or lose your job through no fault of your own. As a package, this is known as Accident, Sickness and Unemployment (ASU) Insurance.

It's important to note that Drewberry would only recommend Unemployment Insurance for employed workers. This is because if you're self-employed or otherwise working for yourself (e.g. as a sole trader or director of your own limited company) it's very hard to prove that you're out of work through no fault of your own as you're the one in charge.
Tom Conner
Director at Drewberry
Need Help? Start Live Chat with our Experts

Neil
Pensions Advice

Robert
Income Protection
Do I need Accident Insurance? The statistics…
891,155 people who visited A&E over this period had suffered a dislocation/fracture/joint injury/amputation.
710,763 patients were recorded as having sprained something or injured a ligament and 658,002 patients visited suffering from soft tissue inflammation.
Meanwhile, the Health & Safety Executive reported that 72,702 employees in Great Britain were injured on the job in 2015/16. 75.2% had injuries that lasted more than seven days.
This figure included 21,959 people who suffered a sprain/strain and 19,502 people who fractured a bone at work.
Do I need Sickness Insurance? The risks…
 Unemployment Insurance: the chances of having to claim
59.2% of these people had been out of work for up to six months.
Even with the UK economy recovering, 114,000 people in the UK were still made redundant in 2016. In 2009, at the height of the recession that followed the financial crisis, 235,000 people were put out of work through redundancy.
Raising Awareness of Income Protection Insurance
Permanent Health Insurance: Is it really permanent?
Income Protection is sometimes known as Permanent Health Insurance (PHI) because it's a long-term policy covering you for an extended period – most policies offer you protection up to your state retirement age.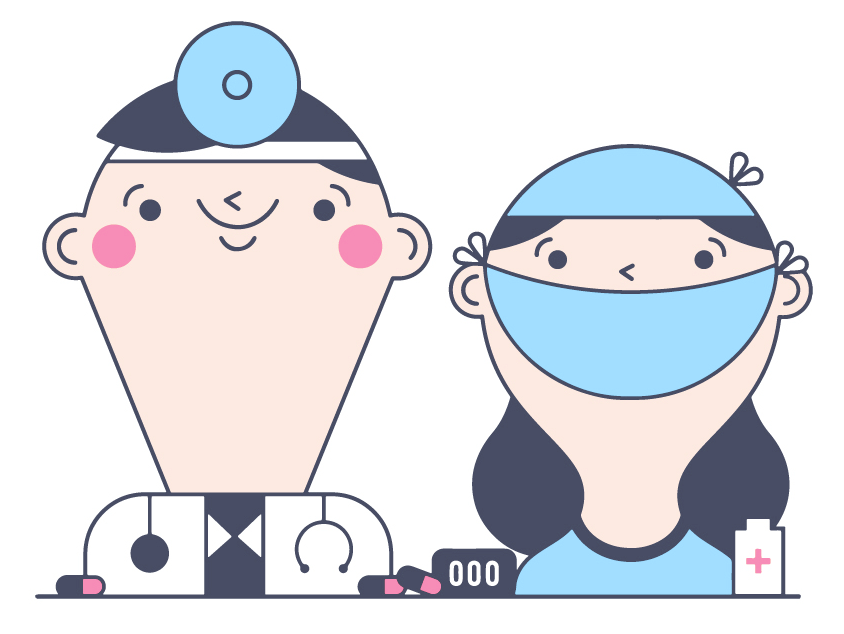 If you can never work again and your claim is successful, Income Protection will pay you an income for the entire length of your policy if necessary.
How long do claims last?
The average length of a claim on an LV Income Protection policy in 2015 was five years and six months, while Royal London's average Income Protection claim in 2014 lasted just over four years.
If you're unfortunate enough to fall seriously ill more than once during your working life, you can claim on an Income Protection policy as many times as you need to, providing the policy remains in force.
State Benefits vs Accident, Sickness and Unemployment Insurance
If you were forced to stop working due to injury/ill health, or you were made redundant, could you be able to survive on incapacity or unemployment benefits?
Income Protection insurers allow you to insure between 50% and 70% of your income, but government benefits are far less generous.
Are incapacity benefits an alternative to Income Protection?
If you're employed and you become too ill to work, your employer may have to offer you 28 weeks of statutory sick pay (SSP) from the fourth day of your incapacity, subject to certain conditions.
(SSP) is worth just £92.05 per week. Given that you have to be earning at least £118 per week to be eligible for it, even those earning the least would face a drop in income during their period of absence.
Employers aren't legally obliged to offer any sick leave above SSP, but some do, so check your contract.

An employed person still unable to work after 28 weeks may then be entitled to employment and support allowance (ESA). Self-employed people can claim ESA rather than SSP from the start of their incapacity.
However, ESA is less generous than SSP for the first 13 weeks. It's initially worth up to £73.10 per week if you're over 25.
Unemployment benefits or Unemployment Insurance?
The main unemployment benefit is jobseeker's allowance(JSA).
JSA is available to most people aged between 18 and their state pension age.
Adults aged 18-24 are entitled up to £57.90 per week.
If you're 25+, you're entitled to up to £73.10 per week.
Couples where both individuals are older than 18 are entitled to up to £114.85 per week in a joint application.
Over a 52 week period, JSA is worth £3,801.20 if you're over 25 and making a single application.
What are the advantages of Income Protection?
Income Protection insurance is a comprehensive cover that insures your salary against most eventualities that would see you unable to work due to illness and injury.
If you have opted for Unemployment Insurance as part of your Income Protection policy, you'll also be covered if you're made redundant or are otherwise put out of work due to no fault of your own.
You won't need Total Permanent Disability (TPD) Insurance on top of Income Protection as this is built into Accident and Sickness policies by default.

After you've called us on 02084327333 to get an Income Protection quote or discuss your needs, one of the first things we as advisers do is help you take stock of your monthly outgoings to help you decide what size your monthly benefit should be.
Your Income Protection policy could be sufficient to cover your mortgage and still provide you with enough income to live off, so you might not need Mortgage Protection Insurance. This could save you from doubling up on cover unnecessarily.
Kay Mechial
Independent Protection Expert
Income Protection or Critical Illness?
This is discussed in more detail here, but in broad terms Income Protection Insurance offers a wider scope of cover than Critical Illness policies.
Critical Illness Insurance is usually cheaper than Income Protection because Critical Illness Insurance covers fewer conditions. However, if you have a strict budget and are only looking for insurance that will cover you for the most serious illnesses/injuries, then Critical Illness might be the better option.
| | |
| --- | --- |
| Pays out whether the condition is deemed critical or not – it just has to stop you working. | Covers a maximum of around 50 serious or 'critical' illnesses – the most common reasons for claiming are due to cancer, heart attacks and strokes. |
| Pays an income for the remainder of the policy period if that's the option you've chosen. | Pays once in a lump sum on diagnosis of a qualifying disease. |
| You can claim again at a later date should you be unfortunate enough to fall ill once more. | Once the policy has paid out, it ends and you receive no further benefit from it. |
| The benefit is linked to your income. | You can insure yourself for any amount of money, providing the premiums payments are practical and affordable. |
Income Protection benefits are tax-free
Accident, Sickness and Unemployment Insurance payouts are not taxable. As you've already had tax deducted from the income used to pay the premiums, HMRC does not tax Income Protection payments to avoid double taxation.
That's why most insurers only allow you to insure up to 70% of your pre-tax (gross) income as this figure roughly equates to your post-tax (net) income.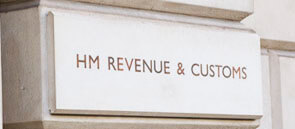 The exception is for Income Protection policies paid for by companies. In some instances, self-employed people and company directors can arrange for their company to pay Income Protection policies, which are then generally treated as a business expense that HMRC allows against corporation tax.
However, this means that the benefit from Income Protection plans paid for by a limited company are treated as a trading receipt and taxed accordingly. It's therefore important in these instances to gross up the benefit so that the insured has an appropriate level of post-tax income.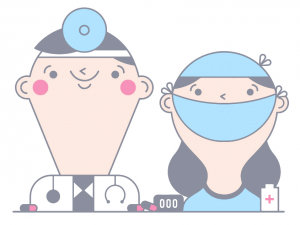 Added Extras…
The average waiting time to see a GP in the UK is around 2 weeks. A number of Protection Insurance providers now provide access to private virtual GP services as an additional policy benefit, either free of charge or for a small monthly cost.
Policyholders, and in some cases their families, can speak to a qualified doctor in a matter of hours, rather than waiting days to see their own GP.
Rob Harvey
Independent Protection Expert at Drewberry
Other additional benefits that often come part and parcel with modern Income Protection policies include:
Hospitalisation benefit – pays a fixed lump sum for each day you're hospitalised for more than a set number of days
Fracture cover – pays a specified lump sum if you suffer a fracture depending on the body part in question
Best doctors / second opinion service – if you're diagnosed with a serious illness, you get access to a second medical consultation for an in-depth analysis of your case, diagnosis or treatment plan and advice on your condition to help you get appropriate diagnosis, treatment and care.
Death Benefit – pays out 3-12 months of Income Protection in the event of the policyholder's death
Recovery / Therapies / Back to Work Benefits – offers treatment and therapies, such as physiotherapy or counselling, to help ease your condition and hopefully facilitate your return to work earlier than otherwise may have been the case by improving your condition.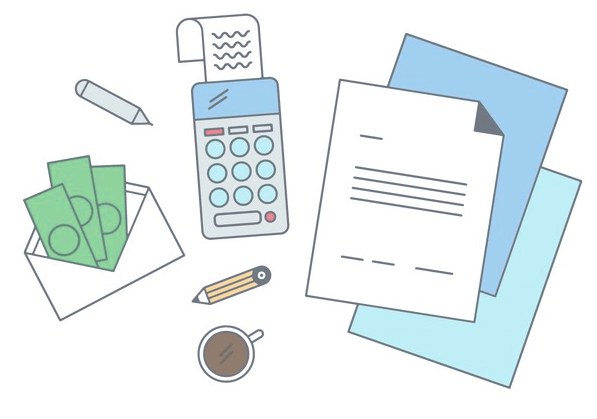 How much Income Protection Insurance do I need?
Depending on the insurer, Income Protection policies offer you cover for between 50% and 70% of your pre-tax (gross) income.
It's worth speaking to one of our advisers when taking out Income Protection. They're not just here to help you get quotes for Accident, Sickness and Unemployment cover – they also have access to the entire insurance market and know the proportion of your income each insurer is willing to cover. This knowledge allows us to best match you with the insurer most suited to your individual needs.
Focus on your core outgoings
When taking out ASU Insurance, you should consider your core outgoings and ensure the monthly payout will be enough to cover those. These are generally things like utilities and other bills, housing costs (e.g. rent or mortgage payments) and any other loan repayments you have to meet.
If this is difficult to visualise, our advisers are more than happy to help you sift through your outgoings to determine the level of cover you need.
Will Income Protection Insurance pay out when I need it?
Some customers are concerned that insurers won't pay claims when they need them the most. The reality is far different.
According to the Association of British Insurers (ABI), 91.2% of Income Protection claims were paid in 2015.
This is far above the 66.4% of Total Permanent Disability claims that were accepted, most of which were rejected because the insured did not meet the insurer's definition of being totally and permanently disabled.
Insurers paid £131 million in Income Protection claims in 2015, with the average claimant receiving £27,9354.
"When claims are declined this is usually due to the customer not disclosing important information when taking out the policy, or claiming for a condition that is not covered," reports the ABI.

It's excellent news that only 8.8% of Income Protection claims were turned down last year. This means the vast majority of people were helped when they needed it the most.
For those claims that were turned down, the ABI itself stresses how important it is to be upfront and honest when buying insurance. It's essential for you to disclose your medical history to us at the time you're taking out the plan. Otherwise, your claim might be denied further down the line.
Jeremy Cornford
Independent Protection Expert at Drewberry Insurance
Insurer Claims Statistics
When choosing our personal protection we want to know it is going to pay out when we need it to.
By choosing a product or specific insurer from the menu below you will be able to view the claims payout rates for all of the main UK insurers for income protection, life insurance and critical illness insurance.
Insurer
2015
Percentage of Successful Claims
2016
Percentage of Successful Claims
2017
Percentage of Successful Claims
Critical Illness Insurance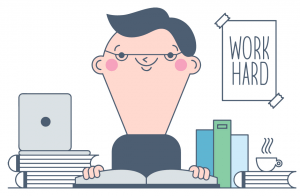 Need help? Income Protection Advice…

If you're still unsure about whether you need Income Protection, why not give one of our advisers a call on 02084327333 for free advice?
They can talk through your needs there and then, or arrange a call back at a time that suits you, to help you make the decision.
Tom Conner
Director at Drewberry
Compare Top 10 UK
Protection
Insurers

Takes approx. 60 seconds
Other Popular Articles

Read our 2019 Best Income Protection Guide, get expert advice and compare online quotes from Aviva, Vitality and other top UK insurers...

Use our 2019 Income Protection Insurance Calculator UK, get expert advice and compare online quotes from Aviva, Vitality and other top UK insurers...


Our 2019 guide covering how much income protection costs, get expert advice and compare online quotes from the top UK insurers...

What is the difference between Income Protection and Critical Illness Insurance? Find Out what policy best fits your personal situation...