Over a third of UK households are one paycheck from financial ruin
A July survey of more than 8,000 UK adults carried out by the housing charity Shelter and YouGov has revealed that close to 40% of UK households are just one paycheck from potential homelessness.
The survey found that 37% of respondents would be unable to cover their housing costs for more than a month with almost a quarter of those surveyed saying that they would be unable to pay them at all if they lost their job.

Commenting on the survey findings, Tom Conner, Director of Drewberry, said, "This is another stark reminder of Britain's two-speed economy. Beneath the veneer of middle-class prosperity, spiralling UK property prices are helping to create a crisis for lower income families.
"There are estimated to be over 16 million people in the UK with no savings at all, while more than a million people a year are now visiting their doctor due to stress related to housing and debt worries.
"This latest survey shows that more than a third of UK households are just one paycheck away from losing the roof over their heads. Perhaps more worrying still is the number of households that are at risk if they lose their next three pay checks.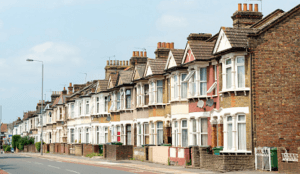 "We clearly live in an age where we need to create our own safety nets. For most of us, this means that building up sensible savings and taking steps to protect our income is the only reliable way to prevent a sudden change of circumstances, such as losing a job or suffering ill health, from costing us our homes."
Protecting your personal finances
Many people are simply unaware that they can insure their monthly income should they suffer long term illness or are made redundant. Taking out a personal income protection policy can be the difference between maintaining an acceptable standard of living during difficult times and complete financial ruin.
In fact income protection is the one protection policy Which? the consumer guide recommend every working adult considers. We live in a world where we are no longer able to rely on the state or our employer to protect us, we all need to ensure we are taking responsibility for our own circumstances.