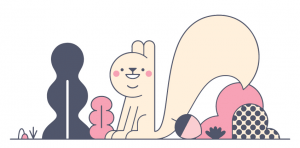 5 Steps to reduce your Income Protection premiums by 80%
With state incapacity benefit being difficult to obtain and only amounting to between £57.90 to £109.30 per week (2016) it is vital to consider income protection insurance, but naturally it is important to ensure that the policy is affordable for you.
When it comes to income protection it is better to have some protection rather than none at all, so the example below shows how it is possible to alter the policy options to help make the policy more affordable.
Craig's case below is that of a 40 year old office based worker who is a non-smoker. Naturally, the premiums would be higher for someone that is older, in a more risky occupation and who smokes.
Compare Top 10 UK
Protection
Insurers

Takes approx. 60 seconds
Let's start with the most comprehensive Income Protection Policy for Craig, our 40 year old…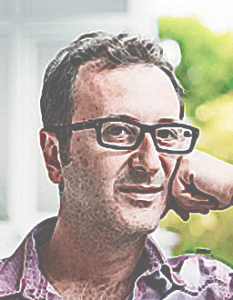 The starting premium is for a policy covering £2,000 per month that would start paying out after 4 weeks and could continue paying out right up until the age of 65 if the policyholder was too ill or injured to ever return to work.
The premium of £73.60 per month is also guaranteed to never to change over the life of the policy.
Starting Premium: £73.60 p/m
Only cover the essentials
It is very common for people to try and cover as much as possible so the amount they would receive from the policy is as close as their current net pay.
However, it's important to release that income protection is for a worst case scenario and therefore it makes sense just to cover the essential payments that would need to be made each month, such as mortgage payments, food costs, utility bills and council tax.
In this example, lowering the level of cover from £2,000 per month to £1,500 per month has lowered the monthly premiums by 24%, from £73.60 to £56.20 per month.
New Premium: £56.20 p/m
↓  24% reduction in premium
2
Increase the deferred period
It is also very common for people to automatically select a deferred period of 4 weeks (i.e. the policy starts paying out after 4 weeks) but it important to consider if you really need it paying out that quickly as it makes a huge difference to the monthly premium. In this example, moving from a 4 week to 13 week deferred period has lowered the premium by another 41%!
When setting the deferred period it's important to consider if you would be able to survive for a period on savings, whether your employer provides any period of full sick pay and if friends and family would be able to help for a period of short time.
New Premium: £32.95 p/m
↓  41% reduction in premium
3
Choose the 5 year payout option
The options above were for a policy that doesn't limit how long the plan could payout for (i.e. it could payout right up until the age of 65 if the policyholder wasn't well enough to return to work). As the average claim length reported by Aviva in 2012 was 9 years this is a very sensible option.
However, it is possible to choose an option with a maximum payout length of 5 years.
Although multiple claims of 5 years can usually be made for different medical conditions it does mean the insurer would cut off the benefit after 5 years of claiming for the same condition. For this reason the insurer can afford to lower the premium, which amounts to a reduction of 14% in this example.
New Premium: £28.18 p/m
↓  14% reduction in premium
Choose the 2 year payout option
Taking out a policy that limits the maximum payout length to only 2 years is a risk because it wouldn't provide sufficient protection against serious medical conditions. However, less serious medical conditions, such as pulled back or broken leg are far more common than serious conditions and having some level of protection is far better than having no protection at all.
Moving to a 2 year payout plan can lower the monthly premiums significantly. In this example, even moving from a 5 year payout to a 2 year payout has lowered the monthly premium by a whopping 44%!
New Premium: £15.79 p/m
↓  44% reduction in premium
5
Choose reviewable premiums
It's only a small change, in this example amounting to an addition 8% reduction, but moving from guaranteed to reviewable premiums is another method of lowering the initial premium. Drewberry usually recommend guaranteed premiums so our clients are always sure of the cost of the plan and its affordability.
Previously the premiums had been fixed so the insurer never had the right to change / increase them over the entire life of the policy but with reviewable premiums the insurer has the right to make changes based on a number of factors, such as their overall claims experience, taxes and interest rates. Making an individual claim still wouldn't have an impact though.
Final Premium: £14.65 p/m
Total reduction in premium of 80%

It isn't always in budget for a client to take out an income protection policy with all the bells and whistles however it is important for all working adults to consider some form of financial protection.
Some income protection is always better than none!
Tom Conner
Director at Drewberry Insurance
Need Help? Live chat now and get an instant answer from our Experts...
Other Popular Articles

Read our 2019 Best Income Protection Guide, get expert advice and compare online quotes from Aviva, Vitality and other top UK insurers...

Use our 2019 Income Protection Insurance Calculator UK, get expert advice and compare online quotes from Aviva, Vitality and other top UK insurers...


Our 2019 guide covering how much income protection costs, get expert advice and compare online quotes from the top UK insurers...

What is the difference between Income Protection and Critical Illness Insurance? Find Out what policy best fits your personal situation...