Should Pilots consider Loss of Licence Insurance or Income Protection?
Why financial protection is so important…
A serious illness or injury can have a massive impact on a commercial pilot's career, and illnesses which in other professions may lead to more temporary impairment, could easily result in the long-term or permanent inability to work for pilots.
For example epilepsy, will probably have far more serious implications for a commercial pilot than for an office clerk.
Compare Top 10 UK
Protection
Insurers

Takes approx. 60 seconds
What is Loss of Licence Insurance?
Loss of License Insurance is a common insurance policy commercial pilots often turn to, which provides cover if a pilot's license is suspended or permanently revoked due to medical reasons, to help with financial commitments.
Loss of license insurance policies can provide either a lump-sum payment if the license is lost permanently or a monthly income if the license is suspended and in certain instances will be capped up to maximum five year duration.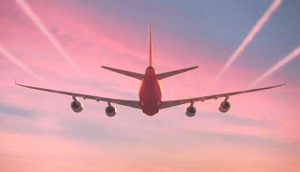 The drawbacks
There is considerable variation in the contracts available; however the drawback of all such policies is the specific requirement that the license must be either revoked or suspended in order to make a claim.
Were pilots to suffer an illness or injury, which may result in time taken off work, but didn't result in their license being suspended then the cover would not provide assistance.
Furthermore, many policies on the market will limit the age up to which illness cover is provided, for example some plans will cease illness cover at 55 and only provide bodily injury cover thereafter.
Need Help? Start Live Chat with our Experts

Neil
Pensions Advice

Robert
Income Protection
What is Income Protection Insurance?
Income Protection Insurance by comparison is designed to pay a replacement income, should you be unable to work due to any illness or injury. There are no set criteria to meet for a pilot as far as loss of license is concerned, so as long as you are unable to work due to ill health the policy will pay out.
Furthermore, depending on the severity of your medical condition, you are able to make both short-term and long-term claims on the same policy, and the insurer will not increase your premium if a claim is made (multiple claims can be made on the same policy at no extra cost).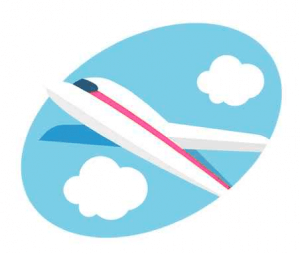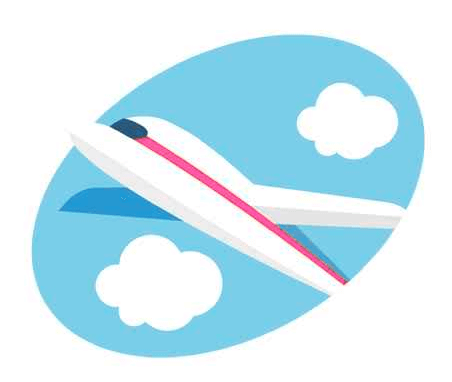 Making sure you get 'Own Occupation' cover
For pilots looking into Income Protection it's vital however to ensure that the policy provides an 'own occupation' definition of incapacity, meaning the plan will pay out if you are unable to work as a pilot (specifically) due to ill health.
Given the increased risk associated with a pilot losing their licence, it's still common for most income protection providers to only offer the inferior 'suited occupation' definition to pilots. This definition is much harder to claim on as there is the added requirement of you also being unable to do another job for which you have training or experience – for example as a pilot you may still be able to teach new pilots in a simulator or classroom.
How does income protection work?
An Income Protection policy can cover as much as 70% of gross income, with any benefit paid free of income tax. The policy can start to payout as early as four weeks after ceasing work and cover can be provided all the way until age 70, with no restriction on the types of illnesses or injury covered.
Some plans limit how long a claim can be made for (usually to 12 or 24 months) but traditional plans would continue to payout either until you were well enough to return to work as a pilot or you reached the end of the policy term, which is normally set at the age you expect to retire.

"Historically airline pilots had fairly limited options for Income Protection Insurance, mainly because nearly all providers would only offer inferior 'suited occupation' cover. Luckily more insurers will now offer 'own occupation' insurance for pilots, however the options are still limited. Pilots should be extremely cautious if getting quotes online and unfortunately some generalist financial advisers still
recommend inferior policies."
James Rivers
Independent Protection Expert at Drewberry Insurance
Need Some Help?
As it's still a minority of providers that offer 'own occupation' Income Protection Insurance for pilots, it's best to speak with an adviser to get a recommendation of the best plan.
If you would like to speak to one of our independent protection advisers, please call us on 02084327333 and we could be glad to help.
Compare Top 10 UK
Protection
Insurers

Takes approx. 60 seconds
Frequently Asked Income Protection Insurance Questions
I have an existing Income Protection plan which I took out with my bank when I set up my mortgage. I...
I want some insurance to cover my salary if I am too ill to work as I don't have much sick pay....
I've just bought my first house and have been researching insurance in case I can't pay my...
I want to take out this cover but loads of places have declined to quote stating that I am over the maximum...
Other Popular Articles

Read our 2019 Best Income Protection Guide, get expert advice and compare online quotes from Aviva, Vitality and other top UK insurers...

Use our 2019 Income Protection Insurance Calculator UK, get expert advice and compare online quotes from Aviva, Vitality and other top UK insurers...


Our 2019 guide covering how much income protection costs, get expert advice and compare online quotes from the top UK insurers...

What is the difference between Income Protection and Critical Illness Insurance? Find Out what policy best fits your personal situation...