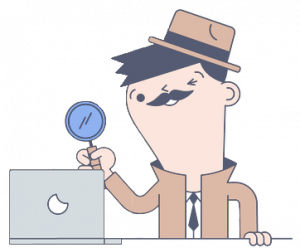 How to Buy Income Protection Insurance
The decision to buy Income Protection Insurance could be the best one you make if you don't already own a policy. Having insurance for illnesses and injuries that leave you unable to work can help you cover your bill, making a drastic difference to your circumstances.

There is no 'one size fits all' when it comes to Income Protection and knowing how to buy Income Protection Insurance is different from knowing how to get a good deal. That's why we've written this guide to help you choose the right options and go about buying Income Protection the right way.
Victoria Slade
Independent Protection Expert at Drewberry Insurance
Compare Top 10 UK
Protection
Insurers

Takes approx. 60 seconds
This Guide…

Written by:
Alicia Hempsted
Content Manager at Drewberry
How to Buy Income Protection Insurance
In the simplest terms, in order to buy Income Protection Insurance you will need to…
Step 1: Find out what you want from your insurance cover
Step 2: Find the top insurers to provide your policy
Step 3: Compare quotes and policy terms
Step 4: Apply for your Income Protection
Step 5: Start paying premiums
Many people see buying Income Protection Insurance as very simple process. However, there is a lot more to purchasing an insurance policy than just filling out a few online forms. There are many choices that you will need to make in the process of applying for a policy, and many of them will have a considerable impact on the quality of your insurance cover and its cost.
Need Help? Live chat now and get an instant answer from our Experts...
Things to Consider Before Shopping for a Policy
How Much Should Income Protection Cost?
The cost of Income Protection will vary depending on the your personal circumstances and the level of cover you want from your policy. Factors that will influence the price of your policy include:
Your age
Your occupation
Your salary
Smoker status
Your policy's level of cover
Premium type
Deferment period
Additional protection options

As you can see, there are a lot of options that you'll have to take into account when it comes to buying Income Protection, which can make it difficult to know which policy and which policy options are best for you.
That's where the help of an expert adviser, such as one of the team at Drewberry, can be invaluable. We offer fee-free advice in this area, so why not give us a call?
Egle Blusiute
Independent Protection Expert at Drewberry
How Much Cover Do You Need?
You will be given a variety of options to adjust your cover when you take out your policy. To ensure that you are getting your money's worth from your policy, you should focus on cover you need.
Accident & Sickness Cover – Accident & Sickness cover is another name for Income Protection. It's the 'standard' type of Income Protection and will cover you if you're incapacitated by an illness or injury and unable to work as a consequence. The extent of your incapacity, however, is determined by your policy's definition of incapacity.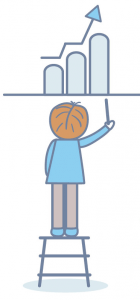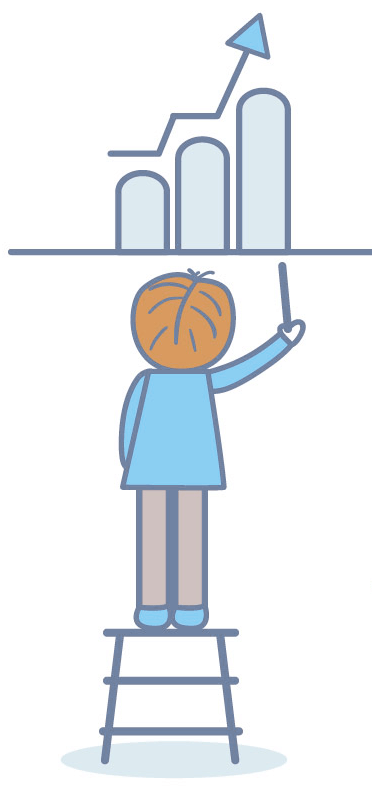 Unemployment Cover – This is a short-term protection that provides monthly benefits if you are made redundant. Unemployment Cover is limited and provides cover for an absolute maximum of two years if you're made unemployed through no fault of your own.
Unemployment cover will not be relevant to self-employed workers or company directors because, even when they are not working, they are technically still employed by themselves.
Short-Term Income Protection Insurance limits the number of monthly benefits you can receive each time you make a claim. The maximum benefit payout term will depend on the insurer and policy you choose, but it will typically range from one to five years.
Long-Term Income Protection Insurance, on the other hand, will pay out for as long as you need it. You set a policy cease age and it will pay out until this age, which is typically aligned with your retirement.
Which Policy Options Should I Choose?
Inflation will affect your policy's benefit over time. Your monthly income benefit at the start of your policy, as a result, might not be able to afford the same things in 10 years.
In order to prevent this from happening, some insurance providers will allow you to link your benefit to the Retail Price Index. This means that when inflation rises, your benefit will be increased by the same percentage.


Waiver of Premium
By adding 'waiver of your premium' to your policy your insurer will waive your premium payments while you are incapacitated and claiming. This can be a huge benefit for your cover by ensuring that you get the maximum benefit that you are entitled to without worrying about payments.
Definition of Incapacity
One of the most important parts of knowing how to buy income protection insurance is knowing the right definition of incapacity to include in your policy. The one choose could have a significant impact on your ability to claim and how long you will be able to claim for.
'Own Occupation' is the best definition of incapacity because it will allow you to claim on your policy and continue claiming as long as you are incapable of performing the required duties within your specific occupation.
Premium Type
Reviewable and age banded premiums usually start off as fairly cheap, but in time this can change and you may end up paying considerably more for your policy as you get closer to its cease age.
Guaranteed premiums, on the other hand, will start off as the more expensive option, but won't change throughout the length of your policy. This can save you significant sums if you hold your policy for the long-term.

Provided excellent, in-depth advice on the income protection market and researched the market thoroughly to find cover which suited my needs.
Chris Wade
18/03/2019
Where Can I Compare and Buy Income Protection Policies?
Comparing Income Protection quotes is the first step to take when you buy Income Protection Insurance. Jumping into a policy without knowing what else is available could put you at a great disadvantage in terms of the cost of your cover.
You will have a lot of choice when the time come stop purchase an Income Protection policy. One of the first and most important decisions that you will come to during this process as how you intend to purchase your Income Protection policy. There are several different places that you can go to compare Income Protection quotes and purchase your policy:
Directly from Insurers
Bank and Mortgage broker
Comparison Websites
Financial Advisers
Each avenue that you take to buy your insurance will have its benefits and downsides.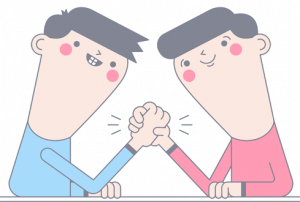 Should you Buy Directly from Insurance Companies?
Taking the task of comparing quotes upon yourself is the most obvious option to find a good policy, but it's also the most time consuming. If you don't know what you're looking for, the job will be even more difficult.
Collecting quotes on your own will require you to go to individual Income Protection providers one at a time to get quotes and compare the terms and the cost of each of their policies.
You will need to bear in mind that some insurers offer more than one Income Protection product and others have highly flexible policies that give you a lot of options to choose from.


Before all of this can be done, however, you need to research what kind of policy you want. Income Protection terms and conditions can be quite difficult to understand when you don't know what you're looking for.
Insurers can only provide guidance and advice in relation to their own policies. They can't tell you what would be best for you and likely wouldn't direct you elsewhere if there was another policy on the market that you were more suited to.
Top UK Income Protection Providers

Insurer

Available Products

Aviva

British Friendly

Cirencester Friendly

The Exeter

Pure Protection Plus
Income One Plus

Liverpool Victoria

Income Protection
Mortgage & Lifestyle Protection
Budget Income Protection

Royal London

Income Protection Solutions

Vitality

VitalityLife Income Protection
Insurer Claims Statistics
When choosing our personal protection we want to know it is going to pay out when we need it to.
By choosing a product or specific insurer from the menu below you will be able to view the claims payout rates for all of the main UK insurers for income protection, life insurance and critical illness insurance.
Insurer
2015
Percentage of Successful Claims
2016
Percentage of Successful Claims
2017
Percentage of Successful Claims
Critical Illness Insurance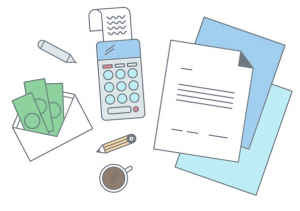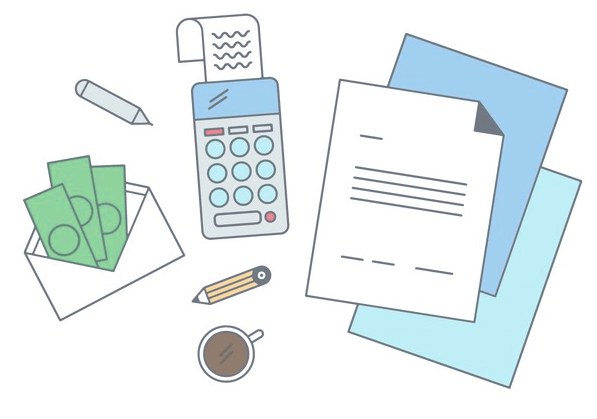 Should you Buy Income Protection From a Bank or Mortgage Broker?
Despite all the financial mis-selling scandals that plagued banks from 2008 to 2014, many people still trust their bank. Trust aside, the main issue with taking out cover through a bank is that banks often have deals to sell the policies of just one insurer, and it's very unlikely that the provider they happen to offer is the one that's right for you and provides the best deal.
Mortgage brokers haven't been tainted with issues of trust, and rightly so, the vast majority of mortgage advisers do a fantastic job. However, where mortgages are their main focus they often view insurance as a bolt-on product to sell rather than being a real specialist.
It's also the case that most mortgage brokers and banks sell insurance policies on a 'restricted' rather than an independent basis, so they either just use one insurer or a significantly reduced panel of providers.
Sam Barr-Worsfold
Independent Protection Expert at Drewberry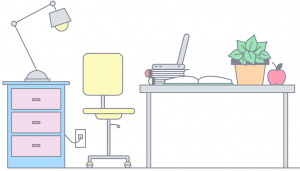 Should you use Insurance Comparison Websites?
Comparison websites can be an easy solution to compare quotes from competing insurers, but they often lack a sufficient comparison of the policy terms. On a comparison website it's often difficult to tell why one policy costs more than another. Is it because one insurer is simply cheaper than another or is it because one policy is better than another?
Also, care is especially needed when buying income protection insurance through a comparison website.
Some price comparison sites mistake Payment Protection Insurance for Income Protection, which tends to be cheaper yet limited in cover.
There are significant differences between Payment Protection and Income Protection that affect the level and length of cover that you receive from each product. If you purchase a PPI policy on a comparison website by mistake, you may find yourself lacking in cover down the line when you make a claim.
Occupation Definition Calculator
Make sure your Income Protection covers you in your 'Own Occupation'!
Too often individuals take out income protection without being fully aware of the incapacity definition on which their plan would pay out.
Will the plan pay out if I am unable to do my current job role? Or will it only pay out if I am unable to do any occupation?

If you do not already have income protection this tool should provide you with guidance as to what to look out for and to ensure you do not fall foul of a lesser occupation definition.
Robert Harvey
Independent Protection Expert at Drewberry Insurance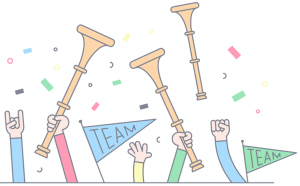 Buy Income Protection From an Independent Adviser
Although you can visit each insurer's website individually, the best way to buy Income Protection Insurance is through an independent financial adviser. Independent advisers offer a range of unique benefits when you use their services to purchase an Income Protection policy.


ILC in a 2017 study found that people that receive financial advice have approximately £41,099 more wealth per person than those who have not been advised. With the right recommendations from an experienced adviser, the chances of you finding a worthwhile policy and saving money on your premiums is much higher.
Independent advisers will tell you on how to buy Income Protection Insurance and help you put together a cost-effective, comprehensive policy. They have full access to the UK market, which means that they are capable of comparing policies from all of the top insurers to find you the one that offers the best value cover.
Your premiums for a policy bought through an adviser will cost the same as they would if you had bought it directly from the insurer. In some instances, advisers may even be able to negotiate cheaper premiums for you.
Because independent advisers hold no obligation to any insurance providers, they are capable of giving completely unbiased Income Protection advice.
When you speak to a financial adviser, they will take the time to get to know you and your situation in order to make recommendations tailored specifically to you and your needs.
They can also use this information to negotiate the terms of your policy with different providers and are capable of providing policies that are only available when purchased through intermediaries.

One of the great benefits of using a financial adviser is that they will be able to break down the terms and conditions of the different policies for you to see which ones offer better value cover. As well as comparing quotes, they can compare the quality of insurers based on insurers' Income Protection claim payout rates and the additional benefits they offer.
Michael Barrow
Independent Protection Expert at Drewberry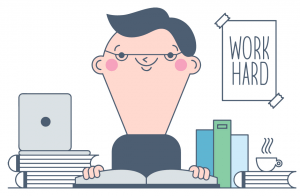 Need Help Buying Income Protection Insurance?…
At Drewberry, we offer free, impartial advice and simple solutions to anyone wondering how to buy Income Protection Insurance. Our advisers can advise you on the right policy options, compare quotes, and complete your insurance policy application over the phone.

Our advisers have the expertise and inside knowledge to help you find a policy that's right for you. Contact us today on 📞 01273646484 to buy Income Protection Insurance with the help of Drewberry experts.
Robert Harvey
Independent Protection Expert at Drewberry
Compare Top 10 UK
Protection
Insurers

Takes approx. 60 seconds
Frequently Asked Income Protection Insurance Questions
related to an answer for: Do I need income protection or accident, sickness and...
If I take out Income Protection now and need to make a claim will I still be eligible for any benefits...
I'm considering taking out income protection, does this work in the same way as other types of...
I have recently taken out a mortgage and have been told about Critical Illness Insurance but have now...
Other Popular Articles

Read our 2019 Best Income Protection Guide, get expert advice and compare online quotes from Aviva, Vitality and other top UK insurers...

Use our 2019 Income Protection Insurance Calculator UK, get expert advice and compare online quotes from Aviva, Vitality and other top UK insurers...


Our 2019 guide covering how much income protection costs, get expert advice and compare online quotes from the top UK insurers...

What is the difference between Income Protection and Critical Illness Insurance? Find Out what policy best fits your personal situation...