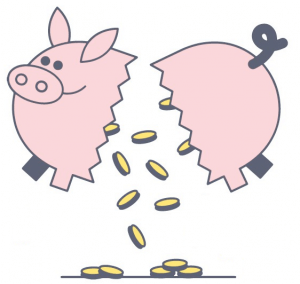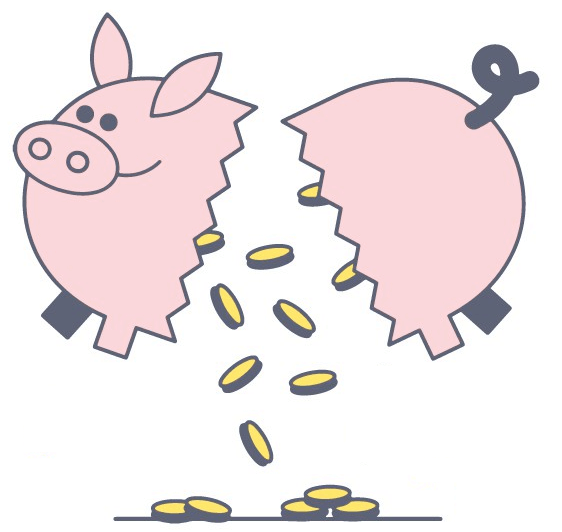 How Much Does Income Protection Insurance Cost?
The typical cost of an
income protection insurance
policy will vary depending on a number of factors. Some of these you can influence, such as your level of cover, whereas others you cannot, such as your age.
Irrespective of the options you choose, it is important to compare the premiums offered by all leading insurers so you know that you are getting the best deal.
If you wish to get a quote online you can use our service which compares the best 10 UK insurers for free!
Compare Top 10 UK
Protection
Insurers

Takes approx. 60 seconds
This Guide
Written by:
Tom Conner
BSc MPhil
Director at Drewberry
Key options that determine the cost
There are a number of policy options that can either increase or decrease the cost of income protection insurance, with the main factors detailed below…
Knowing what makes a difference to the cost…
Some factors you have no control over such as:
your age
your current health
However there are a few tweaks you can make to the cover itself which can really make a difference to the cost, including:
the level of cover
the length of cover
reviewing the deferred period
type of premium
Policy Factors that determine the cost of Income Protection
Although most income protection plans just cover against the risk of accident and sickness preventing you from working, it is also possible to include redundancy protection with some providers.
Naturally, if you would also like cover against the risk of unemployment then the cost of the plan would increase.
Amount of Cover
With most insurers the premium is calculated per £100 of benefit you would like to cover. This means that the higher your level of cover the greater the cost of the policy.
With regards to the level of cover it makes sense just to cover your essential monthly outgoings.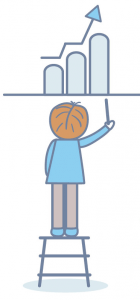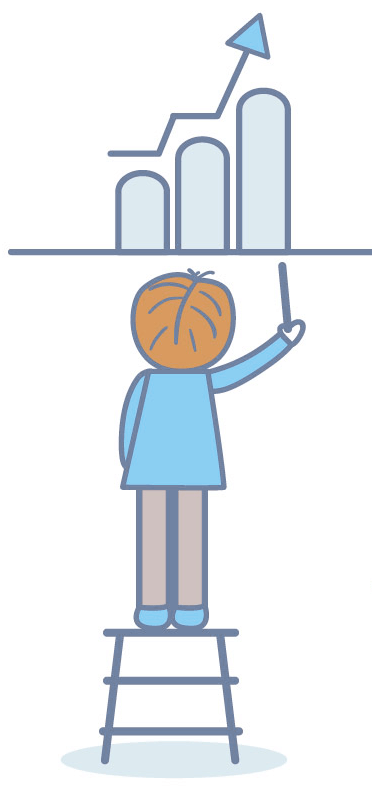 Deferred Period
The deferred period is the length of time you would need to be out of work due to illness or injury before the policy starts paying out.
The longer the deferred period the lower the cost of your policy as you have to wait longer for a claim to commence. Increasing the deferred period from 4 weeks to 13 weeks can lower the monthly premiums by up to 40%.
Premium Type
It usually costs around 10% more for a policy with guaranteed premiums relative to one with reviewable premiums, but this means that the insurer does not have the right to change how much they charge you over the life of the policy and therefore provides certainty that the cost of plan will not spiral out of budget in the future.
With regards to the premium type it is important to recognise plans that have age-banded premiums (sometimes called 'low-start' premiums) as the cost of the policy increases every year as you grow older and it is entirely possible for the monthly premiums to increase by as much as 5 times over the life of the plan.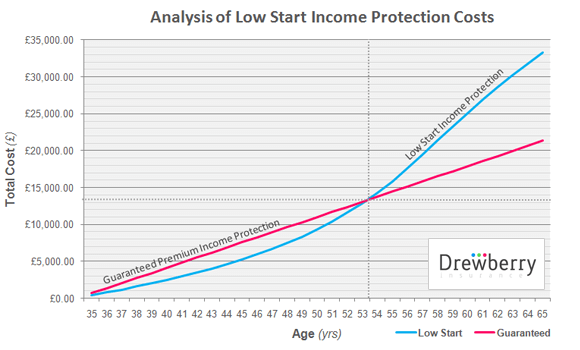 Demographic factors that determine the cost
Age
The older you are when you take out cover the higher the monthly premiums charged. This is because the risk of a claim is higher and the insurer has a shorter amount of time of collect premiums.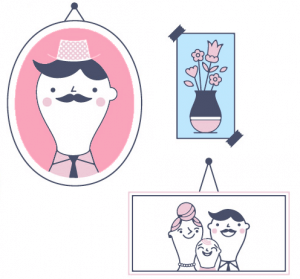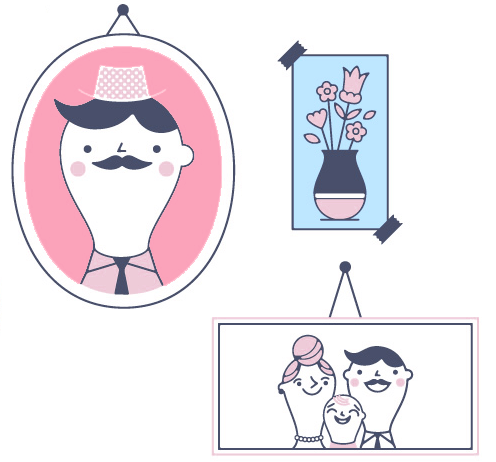 Occupation
As some occupations are riskier than others the cost of your plan will vary depending on your job duties. The lowest risk occupations are those that are office based and the riskiest are those that involve a high degree of manual work.
Smoker Status
Naturally, the risk of illness increases considerably for smokers and therefore most (but not all) insurers need to change a higher amount to provide cover.
Comparing the cost of Income Protection Insurance
For the policy options you choose, different insurers can quote very different monthly premiums so it is vital to compare the cost of the policy across all leading UK insurers to ensure you are getting the best price for your cover.
To make your life easier, Drewberry Insurance have built an online quote engine so you can compare both the policy details and the cost of each policy, thus enabling you to gain the most cost-effective income protection policy. If you need any help running through your options please feel free to call us on 01273646484.
⚖
Comparing the Top UK Insurers
The cost of Income Protection varies considerably depending on your age and occupation. You can see some examples of the best Income Protection deals from the entire UK market in the table below, split out into an office-based role and a manual one.
To pull these Income Protection quotes we've had to make a number of assumptions, including:
The individual is apply for an £1,100 a month benefit, 55% of their £24,000 salary from an employed role
The individual wants guaranteed premiums that will never increase (unless they've opted to index-link the policy)
They want cover up to the age of 60
They have a four week deferred period
Cover is on an 'own occupation' basis, so they'll get a payout if they're medically unable to do their own specific job.
Age at Application →

Age 25

Age 35

Age 45

Occupation
↓

Cost of Premiums per Month

Office role – Admin assistant

£25.44

£38.10

£45.48

Manual role – Plumber

£28.85

£39.19

£73.23
These are only example premiums for a fictional person. We'll need to take into account your specific circumstances if we're going to get Income Protection quotes for you.
As advisers we also have the ability to show you how to reduce the cost and get cheaper Income Protection, such as through lengthening the deferral period or perhaps discussing age-banded premiums with you.
Sam Barr-Worsfold
Independent Protection Expert at Drewberry
Which insurers offer the best premiums?
The premium each insurer may offer you to protect your income will depend on a number of factors, such as your current age and your smoker status, along with the policy details such as the level of cover and deferred period.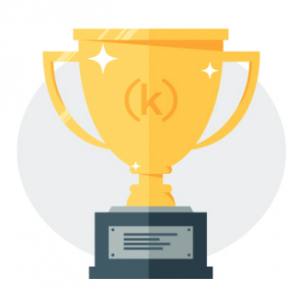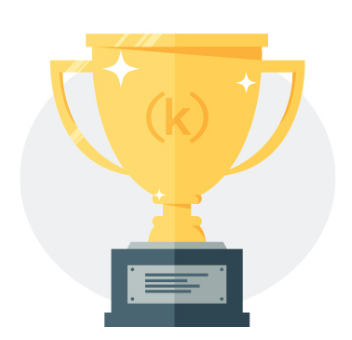 Make sure you get own occupation cover
One of the key pricing factors is your occupation because the risk of injury varies considerably depending on the everyday job role. It is very important to note that some insurers may offer a low premium because they are not offering 'own occupation' cover, which is often the case for people who work in very manual occupations.
We simply want to ensure you have all the available information when making a decision as to which income protection product best fits your needs.

"When considering which protection policy is suitable for you, it is best to also review the added benefits that each provider offers.
With lots of insurers competing on price, sometimes for a marginal premium difference you may find an insurer with a range of helpful extras, such as counselling and back to work support services. This can give you a lot more security and peace of mind."
Oliver Evans
Independent Protection Expert at Drewberry Insurance
Need Income Protection Advice?
From simply finding out whether an insurers premiums are guaranteed or wanting to know the claims statistics for a particular provider, please do not hesitate to pop us a call on 0208 432 7333.
We are here to make sure you have all the information your require to make an informed decision when it comes to your financial protection.
Compare Top 10 UK
Protection
Insurers

Takes approx. 60 seconds
Frequently Asked Income Protection Insurance Questions
I have recently taken out a mortgage and have been told about Critical Illness Insurance but have now...
I can see that some plans seem to base the amount of Income Protection cover on earnings, often as a...
I'm looking to get Income Protection Insurance as I think it's a great way to protect my...
I've just bought my first house and have been researching insurance in case I can't pay my...
Other Popular Articles

Read our 2019 Best Income Protection Guide, get expert advice and compare online quotes from Aviva, Vitality and other top UK insurers...

Use our 2019 Income Protection Insurance Calculator UK, get expert advice and compare online quotes from Aviva, Vitality and other top UK insurers...

What is the difference between Income Protection and Critical Illness Insurance? Find Out what policy best fits your personal situation...


A lot of self employed don't know that they are eligible for Income Protection Insurance, which will protect their earnings if they are unable to work.