Builder Ben lays firm foundations with income protection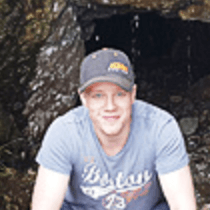 Ben's story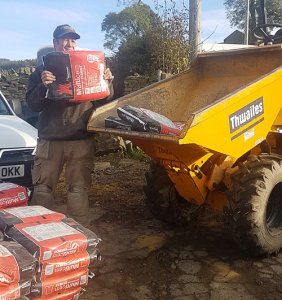 Although still a young man, 23 year-old Ben from Harrogate, North Yorkshire has already taken steps to protect his income in the case of ill health or accident.
These days, Ben works as a self-employed bricklayer and builder but it wasn't always this way.
"I left school at age 16 and went straight to an apprenticeship with a local building firm," explains Ben.
"After completing my apprenticeship," he says, "I spent the next three years as a full-time employee so I had a 'safety net' to fall back on in case I was ill or unable to work.
"About 18 months ago, I decided that I'd be better off if I turned self-employed as it meant I could take on larger projects while still working for the same company that I started with. The move has worked out really well for me," he says.
"I never thought about it to begin with," he says, "but after a year or so, I realised that my earnings were vulnerable if I was sick or got in an accident. So I started to look around for some insurance that could provide the kind of protection I needed."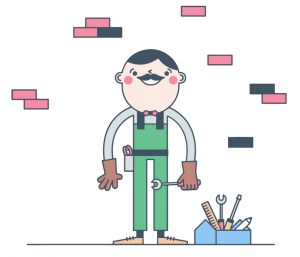 Self-employed income protection
ticks all the boxes…
Ben spent some time investigating his self-employed income protection options online which quickly led him to Drewberry's site.

"The site was just what I was looking for," says Ben, "it let me work out exactly how much cover I could get for how much and to come up with three or four main options.
"By the time I spoke to a Drewberry adviser," he says, "I already had a good feel for how the cover would work and my adviser was quickly able to help me pin down the best option for my needs."
Income protection payout rates provide peace of mind…
"I was surprised to learn from my adviser that payout rates for income protection were well over 90%, which was quite reassuring.
"Meanwhile, the process itself couldn't have been smoother," says Ben.
"After we agreed the best policy for my needs my adviser took care of all the details and, in no time, I had the cover I had needed," he says.
Drum roll, please…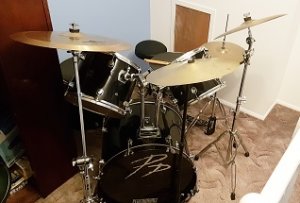 Although Ben works hard during the day, he doesn't neglect his hobbies.
He's never too tired to jump on the drum kit he keeps in the Harrogate home he shares with his partner Sarah, while at weekends he still enjoys motocross riding among his other hobbies.
"Because I'm still relatively young," he says, "I've been able to lock in a low premium that will rise in line with the insurer's age bands, but it's still a lot cheaper than what other insurers offer for my occupation.
"For just a few pounds a week I've protected my income from whatever might happen in the future," says Ben.
"It means I can focus on my work and on enjoying my leisure time without having to worry about how to keep a roof over our heads if the worst should happen," he says.
Nailing down the right self-employed
sickness insurance
Ben's Drewberry adviser, Sam Barr-Worsfold, explains that, "Because Ben chose to address this while still young, we were able to lock-in great low-cost protection for him."
"We chose an income protection policy from Shepherds Friendly as, unlike many, they can pay out the benefits within just two weeks of a claim, which is exactly what Ben needed."
"Down the road, Ben can also choose to extend the deferred period as needed. If his savings grow over the years he might decide that they're sufficient to help carry him over any short-term illness or incapacity.
"This means that he can increase the deferral period on his benefits, which will help bring down his premiums still further."
Sam Barr-Worsfold
Independent Protection Expert at Drewberry
Compare Top 10 UK
Protection
Insurers

Takes approx. 60 seconds

Written by:
Stephen Moore
Similar Posts