Why Take out Shareholder Protection Insurance?



Should one of your business's shareholders fall critically ill or pass away, Shareholder Protection Insurance will provide you a means of buying back their shares from them or their beneficiaries. This is to ensure that the business can continue on and that the shareholder and their family are given support through a cash lump sum.
To explore in more depth the benefits of Shareholder Insurance we have constructed a scenario whereby the shareholder of a hypothetical design company, Cantilever Designs, has fallen critically ill. We will look into what might happen had they taken out Shareholder Protection and what might happen if they hadn't.
Protecting Cantilever Designs
Cantilever was launched almost 15 years ago by architect Thomas Reed-Wells. Over the years, the practice has grown steadily and, these days, employs 14 people. Three years ago, Thomas offered his two longest-serving staff members, Emma Hindley and Josh Coombes, the chance to buy a share of the company.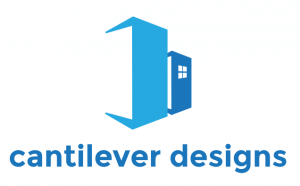 At the end of the last tax year, the business was valued at £1.2 million with Thomas holding 60% of the equity, Emma owning 25% and Josh owning 15%.
Last month, at the age of 54, Thomas was diagnosed with pancreatic cancer and now needs to leave the company.
Choosing to take out Shareholder Protection Insurance
When Thomas brought in two new shareholders he had the foresight to ask his adviser to amend the company's articles of association and to produce a 'Business Will' covering each of the new shareholders.
He also took his adviser's advice and put a simple package of Key Person Insurance in place alongside the shareholder protection.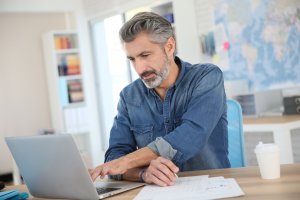 This ensured that a viable succession plan was in place for the business. As part of the process, the company was accurately valued at £1.2 million and the company shares were valued.
Each of the three shareholding directors then signed a Cross Option Agreement to protect the other shareholders in the event that one died or suffered a serious illness.
Each shareholder also had a single-option agreement in place providing them the opportunity to review their situation if their circumstances changed due to ill health (and to sell their shares at a predetermined price, if they chose).
Since then, the company has paid the premiums to provide life and Critical Illness term cover for the three shareholders so that in the event that one or more is unable to continue working, the remaining shareholders will have sufficient cash to purchase their former colleague's shares as provided by their Shareholder Protection Insurance.
Equalising Shareholder Protection Premiums
In this case, the Shareholder Insurance policies were 'equalised' from the outset, meaning that the total premium cost was apportioned more fairly between Cantilever's three shareholders.
This is important as otherwise Thomas stood to pay more than 18 times as much in premiums than Emma – even though he stood to gain just a 10% share in the company if Emma were to leave the business. This is because the premiums will be dictated by the age and health of each individual shareholder as well as the size of their respective holding.
Why do we need premium equalisation?
The principle behind premium equalisation is that each individual pays a 'commercial' amount relative to the benefit they're likely to receive. Failure to equalise premiums risks a steep Inheritance Tax (IHT) bill.
If HMRC judges an arrangement not to be commercial, those individuals paying more than their 'fair share' of the premiums will be seen as making 'gifts' (or potentially exempt transfers) and taxed appropriately.
Admittedly, the shareholders may choose to reimburse one another regularly – and so equalise the process themselves – but this is a lot like using a sledgehammer to crack a nut.
Unintended IHT bills are more painful still in the event of a claim. They can jeopardise the effectiveness of the business trust and potentially leave too little in the pot to fund the intended share purchase.
Because the premiums were paid by Cantilever Ltd, Thomas, Emma and Josh have been taxed on them as a P11D benefit which means that the additional income tax and National Insurance they incur will need to be equalised among the three of them.
However, as each of the policies was held in a business trust for the three shareholders, there will be no tax liability on any benefits that might be paid out.
Should the worst happen – A Critical Diagnosis…
When Thomas is diagnosed with cancer, he decides to leave the business and exercises his single-option agreement. The company's Shareholder Insurance plan pays out £720,000 to the business trust which then pays it out to Thomas.
The company's Keyman Insurance policy also pays out sufficiently to pay back the director loan account and to hire a temporary replacement for Thomas in the office.
In return, Thomas' 60% stake in the business is transferred to the trust and divided between Emma and Josh in proportion to their previous stakes. On this basis, following the resolution of the trust, Emma now owns 37.5% and Josh owns 62.5%.
Thanks to the agreement, they can now purchase Thomas' shares in Cantilever and continue running the business.
Compare Top 10 UK Business Insurers
The Risks You Take Ignoring Shareholder Protection Insurance
With no Business Will and no Shareholder Insurance in place, the news that Thomas needs to leave the business hits Cantilever like an iceberg.
There's an immediate and unmanageable increase in Emma and Josh's workload and a great deal of time is spent reassuring clients that the company can continue. Unfortunately, the day-to-day running of Cantilever is seriously hindered because Thomas' signature is still required on key contracts.
Business Leaders Caught Unprepared
Thomas also has a director's loan account which means the company owes him £150,000. However, in the absence of Keyman Insurance there's nothing in place to repay this. While the balance on the company's current account is health it isn't sufficient to repay the loan.
As it stands, Thomas is seriously ill and unable to play a part in the business. Should he die, his shares in Cantilever will pass to his second wife, Victoria. Victoria previously worked in the fashion industry and has neither the capacity nor the desire to take on Thomas' role in Cantilever.
When a shareholder dies, their shares go straight to their beneficiaries, regardless of whether they are qualified to own these shares or intend to contribute to the company. That leaves the remaining shareholders with the only option but to buy the shares back from them using the payout of Shareholder Protection, or using company revenue.
Holding Difficult Conversations
Emma and Josh need to discuss potential solutions with the company's solicitor, Thomas, and Victoria. During these discussions Victoria makes it clear that in the event of Thomas' death, she would like a lump sum payment in return for her shares in Cantilever and that she may be forced to sell the shares elsewhere if Emma and Josh can't raise the capital.


Without Shareholder Insurance, the two minority shareholders struggle to find the necessary funds to purchase Victoria's shares and find that banks are unwilling to lend over £700,000 to a company that already has significant debt and has just lost its largest shareholder.
Although there is still more than £100,000 in the company's bank account, this will be subject to significant tax if Emma and Josh withdraw any of it after Thomas dies.
No Shareholder Protection Leads to an Uncertain Future
After a period of fire fighting at Cantilever, during which Thomas passes away and his shares are put up for sale, it becomes clear that no suitable investor can be found for the business while it's in such a diminished capacity.
Emma and Josh are ultimately forced to tell their employees that they need to wind up Cantilever. While they're free to form a new partnership, they have both incurred substantial financial and intellectual property losses at Cantilever and may not be able to continue on the same basis.

Business owners that have shareholders that own sizeable shares of their company shouldn't ignore the potential issues. With Shareholder Protection Insurance, you can protect your business, your shareholders and your shareholders' families.
For more information and advice about business protection, don't hesitate to give us a ring on 01273646484.
Sam Barr-Worsfold
Business Protection Expert
Compare Top 10 UK
Protection
Insurers

Takes approx. 60 seconds

Written by:
Alicia Hempsted
Similar Posts