Nick Avery
Client Support Specialist
Overview
Nick is a core member of our client support team and is here to ensure everything runs nice and smoothly for you.
T: 01273060039
Mon-Fri 10:00-18:00
nick.avery@drewberryinsurance.co.uk
Income Protection
Life Insurance
Critical Illness Cover
Quick Fire Questions
Tea or Coffee?
Tea. Not a fan of coffee at all.
Biscuit or Cake?
Biscuits. I am a sucker for a chocolate digestive.
Cats or Dogs?
Tough one, but I would have to say cats as I've just recently purchased two kittens.
What animal are you?
Probably a tortoise, since my girlfriend seems to think I resemble one.
Favourite colour?
Blue
Favourite Song / Artist
Oasis/Rolling Stones, toss up between the two.
Biggest Life Lesson
Start saving early!
Favourite Destination
Belize
Nick's role at Drewberry
Nick is a member of the client support team, completing applications and medical questionnaires, as well as keeping up with all the behind the scenes admin that helps Drewberry run like clockwork.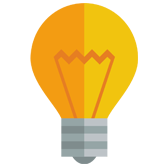 Top Insurance Tip
Honesty is the best policy when it comes to filling out applications. What you don't mention at the start might come back to bite you later on, so don't leave out any information that might be important.
Who is Nick Avery?
Nick has gained valuable experience in customer service through various client facing roles, including positions in retail and IT recruitment. He also spent 4 and a half years with the army, based in Cyprus for the majority of his career, and returned to Brighton to sink his teeth into something completely new, subsequently finding his way into the insurance industry.
What else does Nick do?
Nick is from Brighton and a big Brighton & Hove Albion fan. After college he spent three months in Asia and also had the opportunity to see more of the world when he joined the army. While he was based out in Cyprus with the army, he was able to travel to Belize and Jordan.
His hobbies include supporting the Albion and watching them on the weekends. He also enjoys playing football and rugby in his free time. At the moment, he also has his hands full taking care of two lively kittens he recently welcomed into his home.
What our clients say...


Couldn't be happier with the service!
J Alexander - 10/08/2017
Outstanding customer service! Nothing was ever a problem and always at the end of the phone.


So easy and they explained everything
S Dickinson – 07/08/2017
Excellent customer service. Really straightforward. Made the application simple