Bronja Whitlock
Sales Manager
Overview
Bronja is our Sales Manager and makes sure the sales process runs smoothly for our clients.
T: 01273789394
Mon - Fri 09:00 - 18:00
bronja.whitlock@drewberryinsurance.co.uk
Quick Fire Questions
Tea or Coffee?
Chai
Biscuit or Cake?
Cake
Cats or Dogs?
Cats
What animal are you?
Jaguar
Favourite colour?
Pink
Favourite Song / Artist
Does depend on my mood but currently The Trooper by Iron Maiden and do like a blast of Atreyu
Biggest Life Lesson
Start each day as a new one and leave the baggage in the hold
Favourite Destination
Mauritius. The people are so warm and open, the scenery is amazing. I made some good friends and would love to retire there!
Bronja's role at Drewberry
Bronja is the Drewberry's sales manager. Her role is varied and evolving as the company grows. She is currently in full recruitment mode to facilitate the growth plans Drewberry is striving for. For Bronja, finding the correct candidate is imperative as she knows they will have to meet the high standards of Drewberry's current advisers, as the reviews on our website show!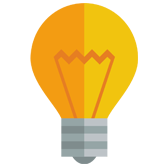 Top Insurance Tip
Communication is a two way process. Be honest about the information you give when discussing your insurance needs and disclose factors such as previous medical history or business mileage as this will prevent any problems in the event of a claim.
Who is Bronja Whitlock?
Bronja is Cert CII qualified and has had many management roles over the years. Her background is in household, high net worth and commercial insurance, although she cut her teeth in life insurance for Providence Capital back in the 90s. There, she had to develop a thick skin due to door-knocking and cold calling.
Bronja was attracted to Drewberry because she saw its huge emphasis on customer service and quality. She has always believed that marrying a strong technical knowledge with excellent customer service will result in a professional attitude to business and is pleased to find this is Drewberry's ethos.
What else does Bronja do?
Bronja has always been involved in music and acting, from a touring pantomime company to playing O2 venues with a Whitesnake tribute band. She is currently in a Def Leppard Tribute band playing around the country. She also loves sport and is an avid Chelsea fan — so she's well-used to disappointment!
What our clients say...


Happy customer.
D Jobson
My experience with Drewberry was all positive. I did not feel under any pressure to purchase the insurance policy I was inquiring about, I was simply given the facts about the various types of policy the pros and cons of each and allowed to make my own decisions.


Excellent!
M Byrne
Having previously found the world of Life Assurance to be dominated by expensive IFAs, I am delighted to have stumbled across Drewberry. They have been quick, efficient, helpful and have found us a compelling deal for our requirements.