Pensions Advice
Whether you're already saving hard for retirement, wondering how to access your pension assets, carefully managing a mature pension portfolio or still waiting to get started, our pension advice aims to ensure that you can retire in the style you deserve.
Financial Planning
Our modern, fee-based financial planning service sets out to make your money work as hard as you do.
Because we take the time to understand every aspect of your finances, our advice is always tailor-made to your unique circumstances.
Investment Advice
Whatever your financial ambitions, we can help you frame the best investment strategy for your needs and circumstances with access to a wide variety of funds. We monitor the performance, charges and tax efficiency of all your investments to maximise your wealth.
Tax Advice
Don't let unnecessary tax take a bite from your assets. We're experts in all forms of tax-efficient investment – whether it's making the most of your household's ISA allowance, reducing the tax on your savings or helping to plan the most efficient way to pass on your assets with tailored inheritance tax advice.
Compare Top 10 UK Insurers
Find out how a Drewberry financial adviser can help you reach your destination by making the most of your finances.
Call us on
Do I Need Financial Advice?
Why Use a Financial Adviser?
As we head through life, our financial ambitions naturally evolve and change along with our circumstances. Although there's a huge financial services industry built upon providing the financial products we all need to meet our financial ambitions, the reality is that very few of us have either the time or the specialist knowledge required to make the most of these products. This means that, over the course of our lives, most of us will need the services of a financial adviser.
A financial adviser's job is to analyse your finances and to apprise you of where the greatest risks to your security might lie. Their job is to identify what's most important to you in life and to protect those things while helping you to build up savings in the most tax efficient way to meet your unique financial ambitions.
How a Financial Adviser Can Help
There are numerous benefits in taking financial advice from a qualified professional.
Unlike you, a good financial adviser will be an expert on the tax planning and investment opportunities open to you. Some advisers will also enjoy preferential terms from key product providers that they can pass along to their clients, such as product discounts.
A skilled adviser will also have the kind of expert product knowledge that enables clients to make the very most of their investments.
Protecting small- and medium-sized investors
Many smaller investors often feel that they can't afford to lose any money when they come to invest. For such investors, paying a fee to a professional adviser can be money well spent as it can help to reduce such 'downside' risks.
Of course, there's nothing to prevent talented amateurs from researching their own protection and investment solutions. However, very few of us actually have the free time available to stay abreast of the latest changes to the tax regime or the best performing investments.
Similarly, advisers tend to be in a much better position to negotiate fees with product providers.
Why Use Drewberry™?
How Drewberry Makes Things Better…
There are numerous ways in which a professional financial adviser like Drewberry can help to create and protect wealth for you. We know that, over time, the advice we provide is likely to pay for itself several times over. That's why we think the fees we charge represent excellent value for money.

1. Implement a successful investment strategy for your portfolio
One of the most abiding, and expensive, mistakes made by private investors is that they tend to buy when markets are nearing their apex only to sell once more when prices start to fall. This may be human nature but it's also one of the most reliable ways to see your investment strategy fail.
Drewberry can help you keep to your investment strategy and so improve your chances of achieving your financial ambitions.
2. Monitor your ongoing contributions and withdrawals
This ensures that your plan stays on target throughout the course of your life. For example, a carefully managed withdrawal programme can add years to the life of your pension benefits – our Pension Drawdown Calculator is available to make sure you're not exceeding prudent pension withdrawals.
3. Adjust your plans to suit your changing lifestyle
Changing jobs, buying a new house or starting a family will all have a major impact on your financial ambitions and your ability to plan for the future. Drewberry is ideally positioned to help you adjust to such important lifestyle changes.
4. Ensure you have the right level of protection in place
5. Optimise the financial and tax planning benefits open to you
Whether you're saving for retirement, your children's education or your dream holiday home, we can help you to make the most of the numerous tax and financial planning opportunities open to you.
6. Regular portfolio review
Unless you're a financial professional – and even if you are – Drewberry can help you to ensure that your portfolio remains properly balanced and in line with your risk requirements throughout the course of your life.
Does Financial Advice make a difference?
People who receive financial advice tend to end up wealthier than those who don't. Numerous studies have found that individuals who take regular financial advice over the course of their adult lives end up substantially better off than those who don't.
No Goals & No Financial Advice

£18,138
This is the annual income an individual approaching retirement can expect if they have no financial targets and have not received any professional financial advice.
Financial Advice without Goals
£24,794
This is the annual income an individual approaching retirement can expect if they have taken the time to consult a financial adviser about their retirement.
Financial Advice
with Goals

£27,736
This is the annual income an individual approaching retirement can expect if they have consulted a financial adviser and set clear retirement goals.

SOURCE: Morningstar 2013 Study
A 2013 US study by Morningstar found that financial planning advice can add almost a third to the value of retirement wealth.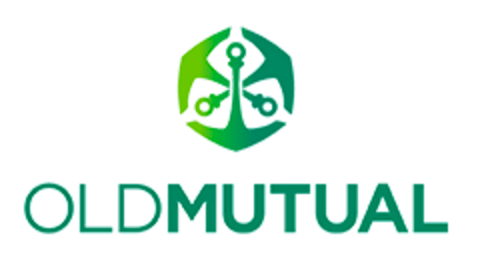 SOURCE: Redefining Retirement Survey
The Old Mutual Redefining Retirement Survey 2015 found that the average retirement income for those that took regular financial advice and who had a clear investment target was more than 50% higher than the average income for those who did not take regular advice.
How Much Does Financial Advice Cost?
According to the
Money Advice Service
, the UK's financial advisers charge fees in a number of different ways.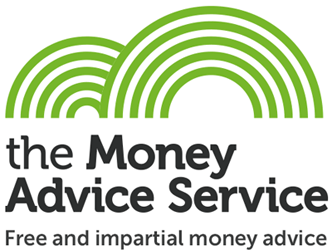 The Most Common Ways Advisers Charge Fees
An hourly rate which can vary between £75 and £350 an hour, with the UK average around the £150 per hour mark (however, this will be higher for specialist advice, such as pension transfers);
A set fee for work of a certain type which can range from several hundred to several thousand pounds;
A monthly fee structured either as a flat fee or as a percentage of the sum you want to invest; or
An ongoing fee in return for an ongoing service.
How We Charge for Our Fee-Based Financial Advice
At Drewberry, we charge fees for our wealth advice. Typically these fees consist of two parts – a strategy fee and an implementation fee.

We also offer fixed fees for more straightforward financial planning such as the flat rate we charge for the strategy and implementation of a new ISA or personal pension.
It's important to note that the initial consultation and 'Fact Find' we conduct, the information we request from your current providers along with the provision of a Next Steps Report is all free of charge.
Compare Top 10 UK Insurers
Find out how a Drewberry financial adviser can help you reach your destination by making the most of your finances.
Call us on
Our Strategy Fee
Generally ranges from £500 to £3,000…
The extent of the strategy fee we charge will vary depending on the complexity of each individual case. For example, for the analysis of a relatively straightforward single pension contract the fee is likely to be close to £500.
However, most of us who have been working for some time will have accumulated a range of different pension contracts from the various jobs we've held over the years. Indeed, the average person holds no less than 9 jobs during the course of their working life.
In this sort of scenario we'll need to contact each of the pension providers in question to produce an accurate valuation of your assets along with a breakdown of your portfolio, its tax efficiency and the charges you're paying.
Frequently, we'll also need to track down lost pension contracts. This is something we're only too happy to do but it takes up a reasonable amount of our advisers' valuable time. Factors like this mean that the strategy fee for more complex pension arrangements is likely to be closer to the top end of the £3,000 range.
Offsetting Our Strategy Fee
At this stage, the strategy fee is payable whether or not you ultimately decide to implement our recommendations. This is because it represents a significant amount of professional time and effort on our part.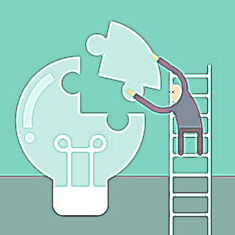 As a business, Drewberry's goal is to provide first-class professional advice and for those we advise to become long-term clients of ours. That's why we're happy to offset our strategy fee against the implementation fee we charge when clients decide to act upon our recommendations.
Our Implementation Fee
When (or if) you decide to put Drewberry's advice into practice we'll charge an implementation fee which is based on the level of assets we're investing on your behalf. It breaks down like this:
Assuming a client fund size of £500,000

3.0%

Of the first £50,000

£1,500

2.0%

Of the next £50,000 (to £100,000)

£1,000

1.0%

Of the next £150,000 (to £250,000)

£1,500

0.5%

Of funds over £250,000

£1,250

Total

£5,250
Ongoing Financial Advice
For the ongoing management of your portfolio and its contribution levels (along with market updates and regular portfolio valuations) we charge 0.5% to 0.75% per annum of the assets in the portfolio.
The exact rate will depend on how frequently you would like your portfolio to be reviewed.
How are fees paid?
The fees can be paid in advance via bank transfer or taken out of the assets invested. The latter approach removes the need for any additional costs in advance – provided our recommendations are implemented – which is something that many clients appreciate.
We've found that some clients will prefer to meet the cost of advice as a standalone bill while others are more comfortable for the cost to be met from the underlying assets involved (there can be financial planning benefits to both approaches, depending on the client's circumstances).
Our Latest Reviews

Matt Opley
09/06/2019
Victoria was very helpful taking time to explain the details of the policies and making every effort to find the best insurance for me. Would happily recommend.

Natasha Caversan Mucci
09/06/2019
Extremely satisfied with the help and advice from Drew, since the beginning him understood what I was looking for and had the patience to help me out with all my questions and doubts. Didn't try to be pushy or annoying calling me all the time like so many did before. At the end we found the perfect medical policy for me and my daughter that covers everything that we need. I more than recommend them and if in the future I need something else for sure I will contact them again. Giving only 5 stars because I can't give 6!!!!

Gurdeep Sembi
29/05/2019
Egle was brilliant in guiding us through the options available for relevant life insurance, took care of all the paperwork and presenting suitable options to us and deciphering all the jargon for us. Highly recommended!
We are rated 4.9/5 based on 2252 independent client reviews.
To read more of our
independent client reviews click here →