Pensions Freedom Has Changed Everything…
The 'pension freedoms' that were introduced in April 2015 mean that there's never been more options for modern pension investors. But keeping track of a lifetime's contributions, making the most of today's changing pension regime and adopting a strategy that can make your pension pot last 40 years or more means that paying for a little regular advice could be some of the best money you ever spent.
Why pension advice matters…
A recent industry poll found that 90% of Britons who regularly see a financial adviser feel that the advice they receive has benefited them (Redefining Retirement Survey, Old Mutual Wealth, 2015). This makes sense as there's a growing body of research that illustrates the real financial value of taking regular expert advice.
According to the survey, the average income in retirement for those who didn't take regular advice was £18,138 pa. This rose to £19,700 for those who had taken some advice but it jumped to £27,736 pa for those who took regular advice and who had a clear target income for which to aim. This is some 53% higher than the average income for those who took no advice.
Our Pension Services, How We Can Help…
Annuity
Advice
Annuities still have an important role to play as part of a modern pension portfolio but Britons are still losing millions of pounds a year because they don't get the advice they need to ensure they are making the most of their retirement.
Pension Drawdown
Advice
The advent of pension drawdown was one of the most important ever changes to the UK's pension regime. But despite the freedom it can grant, it's not something to be tried in the absence of reliable professional advice.
Pension Transfer
Advice
Despite what you may have been told, your pension is as individual and distinctive as you are. This means that every pension transfer, large or  small, needs to be reviewed with your unique circumstances in mind.
Pension Investment Advice
Very few of us have even the first idea of how to build a durable, well-diversified portfolio that will continue to deliver over the long term. But the cost of getting it wrong could make the difference between retiring on time and being forced to keep working well into your dotage.
Need Help? Live chat now and get an instant answer from our Experts...
The Main Types of Pension Advice
The number of pension options in the UK has never been greater. That's why our range of industry-leading tools and calculators has been designed to put you in the driving seat when it comes to managing your retirement income. As a client of ours, you'll also have the assurance of knowing that your personal Drewberry pension adviser is only ever a phone call away.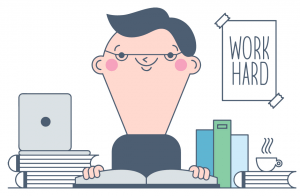 How an expert pension adviser can make all the difference…
Part of the skill of a professional pension adviser lies in being able to identify which aspects of the current regime will be of most use when it comes to building up your pension pot. Knowing how to shield our clients' hard-earned retirement savings from unnecessary tax – both when drawing pension benefits and when it comes time to pass along your pension pot to the next generation – is equally important.
At Drewberry, you'll find that we offer professional financial advice on every aspect of the UK pension regime. This includes advice on:
Pension transfers and consolidation
We'll look at your pensions in the round and consider whether consolidating some or all of your pensions into one place is the best option for you. Our pension consolidation service can include advice on any older UK pension contracts you may have including retirement annuities contracts (section 226 pensions) or section 32 'buyout' contracts to see if these would be in your interest to consolidate.
Annuity planning and purchase
This includes inflation proofing, impaired life annuities and passing your annuity benefits to your loved ones.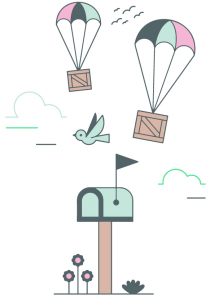 Tracking down any 'lost' pensions you might have
According to insurer LV, the average person has 9 jobs in their lifetime which means you could have a dozen or more unrelated pension contracts floating around in your name.
Pensions and divorce
Since December 2000, British courts have been empowered to order 'pension sharing' on divorce. They can also compel couples to 'earmark' or 'offset' pension benefits when they separate. These are complex and costly arrangements which means you're likely to benefit greatly from having an experienced pension adviser in your corner
Setting up a SIPP
The great attraction of setting up a SIPP (self invested personal pension) is that it puts you in control of your pension and its investment strategy. A SIPP can also reduce charges and boost potential returns, security and transparency. SIPPs also offer a number of valuable tax and legacy planning opportunities. We can also show you how to fund SIPPs for both your spouse and your children
How to minimise tax as you make withdrawals from your pension and how to continue investing in your pension long after you reach retirement
How to approach income drawdown
We offer a full pension drawdown advice service which covers every aspect of the process including setting a target income, managing withdrawals, maintaining cash balances, avoiding unnecessary tax bills and how your family can inherit your drawdown pension after you're gone
With pension drawdown there's a risk your pension could run out – we've tried to help address this risk with our Pension Income Drawdown Calculator here →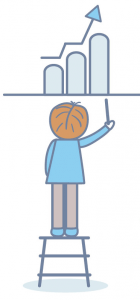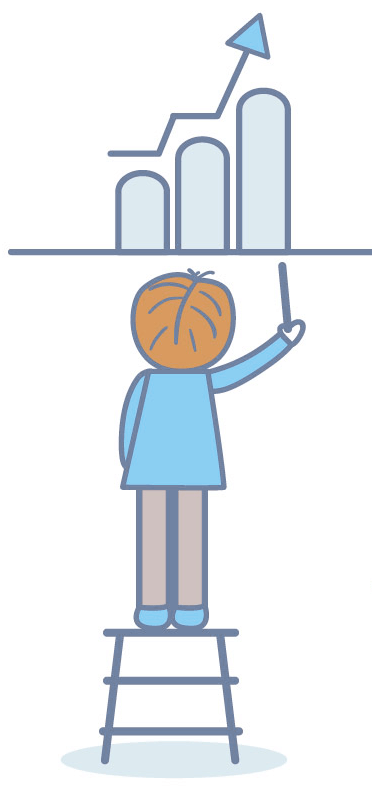 Formulate your investment strategy.
How to establish and maintain the right investment strategy for your pension portfolio and how to keep fund charges and provider fees to an absolute minimum
Pensions and inheritance
How to ensure that your beneficiaries inherit your pension with the minimum amount lost to the taxman
Maximising your pension pot
How to maximise your annual pension contribution allowance with 'carry forward' from previous tax years to really supercharge your pension pot. Use our Annual Allowance Calculator to work out how much you can pay into your pension each year and how much you can carry forward from previous years.
Meanwhile, our Pension Pot Calculator will provide you with a pension forecast, indicating how much you'll have in your pension at retirement based on your current contributions and highlighting whether you need to be paying more into your pension.
Does Financial Advice make a difference?
People who receive financial advice tend to end up wealthier than those who don't. Numerous studies have found that individuals who take regular financial advice over the course of their adult lives end up substantially better off than those who don't.
No Goals & No Financial Advice

£18,138
This is the annual income an individual approaching retirement can expect if they have no financial targets and have not received any professional financial advice.
Financial Advice without Goals
£24,794
This is the annual income an individual approaching retirement can expect if they have taken the time to consult a financial adviser about their retirement.
Financial Advice
with Goals

£27,736
This is the annual income an individual approaching retirement can expect if they have consulted a financial adviser and set clear retirement goals.

SOURCE: Morningstar 2013 Study
A 2013 US study by Morningstar found that financial planning advice can add almost a third to the value of retirement wealth.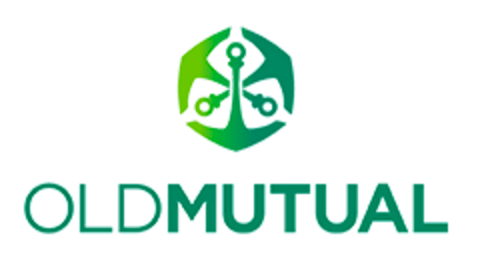 SOURCE: Redefining Retirement Survey
The Old Mutual Redefining Retirement Survey 2015 found that the average retirement income for those that took regular financial advice and who had a clear investment target was more than 50% higher than the average income for those who did not take regular advice.

Our Advice Process
At Drewberry, our advice process is all about understanding your ambitions, how far your current savings are likely to take you and creating solutions that are individually-tailored to your needs. It starts with a free conversation with one of our advisers, where it goes from there is up to you.
1. Initial Fact-Find
Either by telephone or in person we will discuss your current circumstances, your financial needs and ambitions for the future. It's the first step to providing financial advice that's tailored to your unique needs.
Provider Information Request
We contact your existing pension and investment providers to produce an accurate valuation of your assets along with a breakdown of your portfolio, its tax efficiency and the charges you're paying.
Fees and Charges
At this stage we'll also lay out the fees for the advice we provide and the costs attached to implementing any action. We'll also ask you to sign a personalised charge agreement for the agreed advice and service.

2. Next Steps Report & Call
The report provides a snapshot of your current pension and investment valuations and an indication of where action might be taken. We'll then call you to discuss potential next steps.
3. Provider, Fund & Shortfall Analysis
This is where we analyse how your current investments stack up against the alternatives and whether your current arrangements are likely to deliver your financial goals.

Asset allocation & investment fund analysis
This is where we determine what proportion of your assets should be invested in different asset classes such as equities, bonds, property and cash and where in the world it should be invested based on your individual risk profile.
4. Our Recommendation Report & Call
This report details our recommendations to you based on your financial goals and covers everything from asset allocation and investment fund selection to the best choice of tax wrapper. We'll then call you to discuss the report and answer any final questions you may have.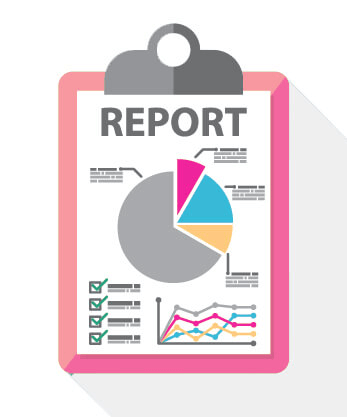 5. Implementation & Processing
If you decide to implement our recommendations, we'll help you through all the paperwork and administration. Once it's set up, you'll be able to access all the details of your portfolio via on online platform.
6. Ongoing Reviews & Servicing
You then have a choice to use Drewberry's ongoing service, which means we'll periodically review your portfolio to ensure that its performance stays on track for the appropriate level of risk. This is an optional extra beyond our standard level of service.
As a Drewberry client we'll also contact you with market updates and if new investment or tax minimisation opportunities arise.
Our Financial Advice Charges
There is no charge for the initial stage of the process which culminates in our Next Steps report.
We then apply a 'strategy fee' based on the time we spend analysing your portfolio and selecting appropriate products for our recommendations.
We'll offset this strategy fee against our 'implementation fee' should you decide to accept our recommendations.
Download our latest FREE e-Guides
The Drewberry 'Making Sense' guides are here to cut through the jargon so you can understand how to make the most of your wealth.
Download our series of guides for help making the right decisions for your financial future.
How Much Does Pension Advice Cost?
It's difficult to put a price on the value of good pension advice. This is because paying a simple, transparent fee for professional pension advice can make the difference between retiring in style and being forced to work well into your old age.
Although most of us will change jobs many times during our working lives, we only get one retirement. This means that marshalling all of our assorted pension savings into one efficient portfolio could deliver an extra 5, or even 10, years of retirement.
Meanwhile, the new 'pension freedoms' allow our pension wealth to be passed down through the generations as never before. Good pension advice can literally be life changing and it's hard to put a price on that.
At Drewberry we have a clear and transparent fee-based structure that's based on the time it takes our experts to produce individually-tailored pension advice and those fees are the same for clients right across the UK. Reassuringly, we'll always let you know in writing before you ever incur any fees.
Pension advice fees…
According to the Money Advice Service, the UK's pension advisers charge fees in a number of different ways. The most common include an hourly rate, set fees for certain types of advice or monthly or ongoing fees.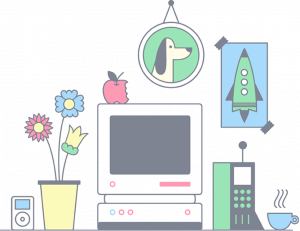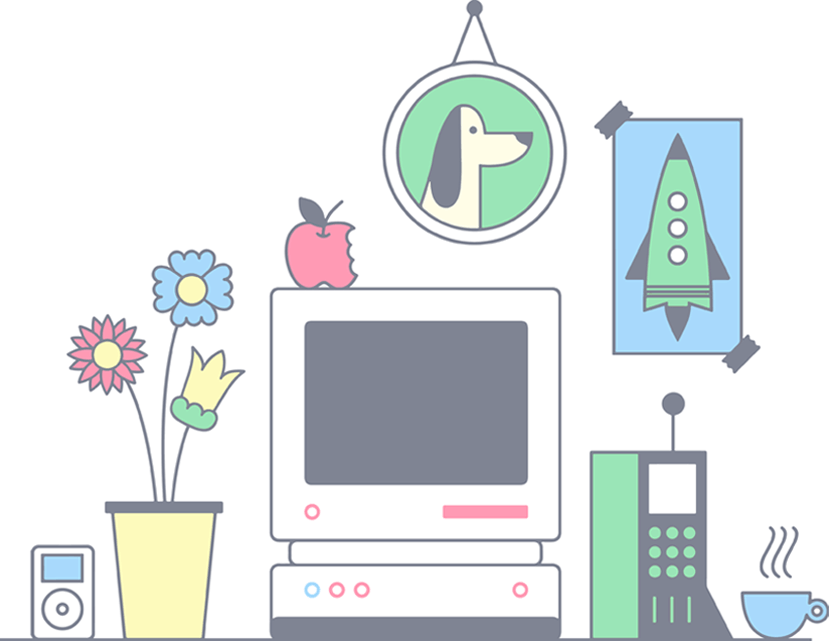 Understandably, advisers who rent office space in London – one of the world's most expensive cities – have much higher overheads with which to contend. This cost is generally reflected in higher fees for advice.
Other factors which will impact on the cost of financial advice according to the Money Advice Service include the individual doing the work (i.e. whether it's a highly-qualified adviser themselves or support staff whose work is signed off by that adviser); the qualifications the adviser has; and how complicated your case is.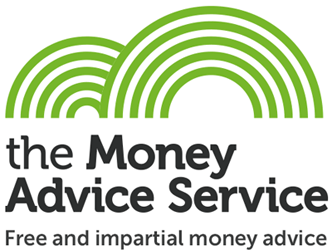 The most common ways advisers charge fees
An hourly rate which can vary between £75 and £350 an hour, with the UK average around the £150 per hour mark (however, this will be higher for specialist advice, such as pension transfers);
A set fee for work of a certain type which can range from several hundred to several thousand pounds;
A monthly fee structured either as a flat fee or as a percentage of the sum you want to invest; or
An ongoing fee in return for an ongoing service.
The Real Cost of Pension Advice
At Drewberry, we think that the pension advice we provide is likely to pay for itself several times over during the course of our clients' lives. But for most people, the real value in paying a fee for professional advice lies in avoiding the risk of getting it wrong. The simple truth is that most of us don't have anything like the free time, or the interest, needed to stay abreast of the latest changes to the UK's pension regime or the best performing investments for our needs.
We take a holistic approach which means that we look at your finances in the round. We know that – whatever you might read – there are no shortcuts to building wealth. Creating financial security takes time, discipline and no small amount of sacrifice. It also means getting the simple things right, year in and year out. This is the essence of our approach at Drewberry and it's why we think our fees pay for themselves over time.
If you need personal pension advice please do not hesitate to contact us on 02084327333 or email wealth@drewberry.co.uk.

We are here to help you plan your retirement effectively. We will work together to set goals and regularly review your objectives to ensure your financial security in retirement.
I am here to provide my expertise to ensure you can make informed decisions about your financial future.
Neil Adams
Pension Specialist at Drewberry
Frequently Asked Pensions Advice Questions
My dad has a defined benefit pension. It seems having a final salary pension means he'll never...
I'm looking to invest for my retirement and want to know how to go about starting a new pension....
I've been saving into a final salary pension for all of my working life. My neighbour is about...
I'm a bit worried my private pension fund won't last long enough, how do I prevent it...