What is pension drawdown?
Pension income drawdown offers an alternative to buying an annuity.
Drawdown lets you keep your pension pot invested, benefiting from any future growth in the markets.
Pension drawdown is also now known as flexi-access drawdown because of the enhanced flexibility it offers over other ways to take your pension.
This greater degree of flexibility can reduce the tax you pay on your pension.
As with any investment, as well as potentially benefitting from investment growth your drawdown pot will also be subject to any downturns in the market and could therefore fall in value.
What is it?
How does flexi-access drawdown work?
Income drawdown offers you far more control over your retirement income, as you get to decide how to take your pension (e.g. by withdrawing cash lump sums from your pension or taking an income after moving it into drawdown).
You leave your pension pot invested and take an income as and when you require it. You don't have to move all of your pension pot into drawdown at once – you can do so gradually. Each time you do, the first 25% will be tax-free.
Another way to take cash out of your pension is by taking an uncrystallised funds pension lump sum (UFPLS) to release cash from your pension rather than buying an annuity or going into drawdown.
How does it work?
How much does pension drawdown cost?
As your portfolio will be still be invested, it will therefore be clocking up fees and charges throughout your retirement. You'll also be subject to income tax at source on withdrawals from your drawdown portfolio.
Management charges come hand-in-hand with other fees, including:
Set-up fees
Advice charges
Annual drawdown and SIPP fees
Platform fees
Withdrawal fees
A whole spectrum of charges for fund and share trading.
This makes it vital to shop around to find the best deal, a service Drewberry can provide.
What's the cost?
Can I use pension drawdown?
Income drawdown is only an option for people in certain defined contribution or money purchase pension schemes. It's not available to those with final salary pension, as they receive an income direct from their old employer in retirement.
Other pensions that won't usually allow income drawdown include:
Section 226 retirement annuity contracts (RAC) or section 32 buy-out plans
Defined contribution occupational schemes
Additional voluntary contribution (AVC) and free-standing AVC plans
Not all personal or stakeholder pensions offer drawdown.
Also note that Income Drawdown isn't an appropriate option for those who need a regular retirement income.
Can I use it?
How Drewberry can help...
1. Agree your retirement date and decide how large a pension income you'll need
If drawdown is right for your circumstances, we'll construct a plan that works for you.
2. Rationalise your pension savings
If necessary, you might need to consolidate your pensions. We'll advise on how to build the most tax-efficient retirement income.
3. Set out an investment strategy
We'll advise you throughout the process of building an investment portfolio that will give you the drawdown income you need.
4. Manage withdrawals and monitor ongoing performance
We'll conduct ongoing analysis to monitor your withdrawals and returns to guard against your pension pot running out in retirement.
How can we help?
Download Free e-Guide

Making Sense of Pension Drawdown

Samantha was very friendly but professional and happily gave me time to think through my options and to go away and think about the protection I needed without hassling me for an answer.
Tim Minor
23/08/2019
Key considerations for pension drawdown
Have more control over your retirement with pension drawdown...
Pension drawdown and growth after retirement
Drawdown provides an opportunity for you to keep your pension pot invested after retirement. You can 'drawdown' benefits from age 55 onwards, although you may be able to access your pension early if you're in extremely poor health.
You don't have to move your pension into drawdown all at once – you can 'phase' your drawdown investment, leaving the remainder of your pension portfolio invested. This is likely to be a better option for those people with sufficient other assets and income to manage their overall tax liability.
You can come out of drawdown at any time and use your remaining fund to purchase an annuity or a series of annuities as you grow older.
While you'll benefit from investment growth with drawdown, you'll also be subject to falls in the market which could reduce the value of your investment.
Flexibility with your pension
Whenever you put a portion of your pension pot into drawdown, you generally have the option to take 25% of that portion as a tax-free lump sum. (Note that there are still numerous pension savers whose previous occupational schemes will have conferred the right to more than 25% of their benefits under what's called 'scheme specific protection'.)
Once in drawdown, you can arrange for either regular or ad hoc income payments from your pension to start immediately. Alternatively, you can delay drawing income until it's really needed.
It also means you won't trigger the Money Purchase Annual Allowance (MPAA) rule which will allow you to continue to contribute up to £40,000 a year to your pension as opposed to the capped amount that applies once you start accessing your pension in other ways.
Legislation – delayed by the decision to call a snap general election in June 2017 – to cut the MPAA further, to £4,000, will apply retrospectively from the start of the 2017/18.
Remember, those who opt not to take their tax-free cash at the outset of each drawdown tranche will lose the ability to do so further down the line.
The benefits of pension drawdown
Income drawdown lets you keep your money invested in the markets
For those who built up money purchase (defined contribution) pension savings, their pension wealth has come from being invested in global investment markets.
Drawdown allows you to remain invested in this way in retirement (with all the risks that entails) and provides continuing flexibility on when you take income and how much you take.
It's important to realise that an annuity guarantees an income for life, whereas with drawdown your capital is at risk and there's a chance your pension pot could run out.
2.
Pension drawdown offers greater flexibility
A new flexi-access drawdown arrangement allows you to withdraw lump sum and income payments from your pension as and when they're needed (subject to the rules on tax).
This means that retirees taking their pension via drawdown can choose to take out different amounts each year depending on their needs.
3.
Income drawdown can reduce tax on pension income
Because it's so flexible, drawdown can enable savers to manage their annual income to ensure that it remains in the lowest marginal tax band.
By carefully monitoring your total annual income and only taking lump sums or income when it's really needed you can ensure that you pay the minimum amount of tax on your retirement income.
It makes it easier for your loved ones to inherit your pension
Those with money purchase arrangements can now pass on any remaining pension wealth to their chosen beneficiaries since the pension freedoms with a lower tax burden. The 55% 'death tax' charged on the pensions of deceased pensioners was abolished in April 2015.

If you die before the age of 75 and have pension funds still in income drawdown, you can leave the cash to your loved ones tax-free. Withdrawals will be subject to income tax at your beneficiary's marginal rate if you die after age 75.
However, whenever you die, you won't usually pay inheritance tax on inherited pensions.
Ben Sassoon
Wealth & Investments Specialist at Drewberry
The disadvantages of income drawdown
Income drawdown won't provide a guaranteed pension income
With Income Drawdown, your pension will remain invested and that will come with all the typical risks of investing, chiefly that the value of your investment could fall as well as rise in line with markets.
If you are unable to take the risk of your retirement income from a drawdown fund falling, then purchasing an annuity is likely to be the best option for you.
2.
Can my pension pot run out when in drawdown?
Naturally, releasing pension lump sums and regular income payments reduces it in size, especially if investment markets are declining.

It takes careful, regular planning to ensure that your pension pot won't run out in your retirement. In some cases that may mean having to reduce or even stop taking an income from the fund, especially when markets are falling.
Naturally, releasing pension lump sums and regular income payments reduces it in size, especially if investment markets are declining. Speak to a financial adviser about the best way to make withdrawals in a managed way.
Ben Sassoon
Pensions & Investments Expert at Drewberry
3.
Income drawdown involves investment risk
With annuity rates currently very low, many people are attracted to drawdown as a way to maximise pension income. However, it's important to realise that an annuity offers a guaranteed income and the assurance that no investment performance is required in order for it to pay out. To more cautious investors this may still be more attractive than taking on the added risk that comes with drawdown.
Drawdown is more complex than an annuity
Compared to making a one-off purchase of an annuity, drawdown is a complex process. As well as requiring retirees to shoulder the investment risks, it also requires regular reviews and planning.
Although the purpose of drawdown is to create the potential for a larger pension pot over time, over the lifetime of a policy the charges on a drawdown contract are also likely to exceed those attached to buying an annuity.
Can I use income drawdown?
You can't use income drawdown for a final salary pension scheme. It's also highly unlikely you'll be able to use income drawdown if you have pension savings arrangements such as:
Section 226 retirement annuity contracts (RAC) or section 32 buy-out plans
Defined contribution occupational schemes
Additional voluntary contribution (AVC) and free-standing AVC plans
Many older personal pension contracts including stakeholder or group personal pension (GPP) arrangements.
In many cases, your existing personal pension provider will offer a more modern contract that can facilitate drawdown and you'll be able to transfer your pension pot to this.
However, this won't be the case for older pension contracts or for members of workplace money purchase schemes which means you'll need to arrange a transfer (or several transfers) if you want to take advantage of income drawdown.
If any of these apply to you, now is the ideal time to find a financial adviser. They can help to rationalise your pension portfolio and to find the most suitable new contract for your needs. There's no easy answer when it comes to whether or not drawdown is right for you – that's why it's best to seek expert pensions advice when considering your options.
How does pension drawdown work?
Agreeing your retirement date
The first thing we'll do is establish when you want to retire and how much income you're likely to need.
We'll then construct a plan that can deliver this for you. This might require you to consolidate your pension savings.
If pension drawdown is the right option for you, we'll find the best provider to suit your needs.
Rationalising your pension savings
We'll advise you on how to incorporate annuities into your strategy and whether any existing pension contracts you may have should be transferred or be left where they are.
We'll also look at your other savings and come up with the most tax-efficient way for you to generate an income in retirement.
Setting out an investment strategy
We'll advise you on every aspect of strategy from when and how much to put into drawdown to the best investment strategy for your needs.
This will include advice on:
How to incorporate annuities into your strategy
How best to continue funding your pension once you've started to draw the benefits
How to optimise tax-free cash withdrawals and keep your income tax bill to the bare minimum
How to create a cash 'buffer' to reduce the pressure on your portfolio when markets struggle
Managing withdrawals and monitoring ongoing performance
The biggest risk of income drawdown is that a combination of over-generous withdrawals and poor market returns means you run out of money before the end of your retirement.
Our analysis and ongoing monitoring of both your withdrawals and your investment returns means that Drewberry clients never to have to worry about their pension pot running out in retirement.
How much does pension drawdown cost?
There's no hard and fast rule on how much pension drawdown costs, but drawdown can be an expensive option. This makes it vital to shop around to find the best deal.

The pensions industry hasn't made it easy to compare the costs of drawdown contracts thanks to the wide array of different charging structures and fees that are imposed.
Naturally, more complex contracts that might offer a broader range of investment, trading, monitoring or reporting options will tend to be more expensive.
Even so, those researching their own drawdown solutions could encounter a wide array of fees, including set-up fees, annual drawdown and SIPP fees, platform fees, withdrawal fees and a whole spectrum of charges for fund and share trading.
Some providers will impose as many as five separate types of fee while many contracts also still impose painful exit fees to deter you from transferring elsewhere.
How is pension income drawdown taxed?
Once you start drawing an income from your pension pot, any income you take above your tax-free allowances will be subject to income tax at your highest marginal rate.
Your pension income will be added to any other income you receive each tax year – including the state pension and any earnings from employment, dividends, rental income or your savings.

The flexibility of drawdown means you can take however much income you want when you want to take it, so you can keep your annual income  out of a higher tax bracket.
However, this flexibility also means that drawdown brings with it the responsibility to monitor your withdrawal levels carefully, as taking too generous an income one year might inadvertently push you into the higher or additional-rate (45%) tax bracket.
Mark Williams
Wealth & Investments Specialist at Drewberry
Other tax benefits to pension drawdown
Being able to manage your pension income in this way also makes it easier to utilise other tax allowances. These include:
the annual dividend allowance
the saving income allowances
the £11,100 (for 2017/18) capital gains tax allowance
the new Marriage Allowance, which allows spouses to transfer part of their personal allowance to their partners, subject to their circumstances.
Remember, your drawdown provider is likely to use an emergency tax code when you first take taxable income from your pension. You will need HMRC to provide a different tax code and you may need to reclaim any overpayments due to the emergency tax code directly from HMRC.
Capped income drawdown vs flexible income drawdown
Previously, there were two types of income drawdown: flexible income drawdown and capped income drawdown.
Retirees who already had a flexible drawdown arrangements in place when the pension freedoms were introduced in 2015 were automatically transferred to the new flexi-access drawdown arrangements. Meanwhile, those in the more rigid capped drawdown schemes can now either convert to flexi-access drawdown or remain in their current arrangement.
Although remaining in capped drawdown plans means they have to stay subject to the Government Actuary Department's (GAD) limits on the income you can withdraw from your pension, this will have great appeal for those who might still wish to pay into a pension after retirement.

From the 2017/18 tax year, the money purchase annual allowance cuts the amount you or your employer can contribute to your pension to £4,000 per year if you're already taking pension benefit. However, this doesn't apply if you're in capped drawdown and stay under the GAD limit.
Those in capped drawdown schemes can therefore continue to invest up to £40,000 a year into your pension.
Neil Adams
Pensions & Investments Specialist at Drewberry
Rules for capped drawdown
These arrangements are subject to strict limits on withdrawals that are set by the Government Actuary Department (GAD). These GAD limits as they're known, prohibit taking anything over 150% of the annual income a male of your age would receive if they had bought an annuity with an identical pension pot to yours.
Since these rules were introduced by the Pensions Act in 1995, the GAD limits have moved around numerous times, The limits were last raised from 120% to 150% for pension years starting on or after 27 March 2014.
Rules for flexible drawdown
Flexible drawdown worked in the same way as flexi-access drawdown. The only real difference was that you had to have at least £12,000 of guaranteed income elsewhere to use flexible drawdown. This limitation has now been removed.
Inheriting pensions in drawdown
Because pensions lie outside of your estate, drawdown savings are not normally subject to inheritance tax (IHT).
Assuming you die before age 75, all your pension assets can be passed to your beneficiaries free of tax.
They can choose to continue drawdown – a process called nominee drawdown – and enjoy the income tax free or they can purchase an annuity, the income from which will also be free of tax.
Currently, if you die after age 75, your beneficiaries will be liable to income tax at their marginal rate on anything you might leave them. They will pay tax on any income if they choose to continue with drawdown and the income from any annuity they might purchase will also be taxed at their marginal rate.
FLUMP - An alternative to pension drawdown?
What is a UFPLS or FLUMP?
An uncrystallised funds pension lump sum (UFPLS) is an alternate way to release funds from your pension which focuses purely on lump sums, without having to buy an annuity or go into drawdown. Fortunately, pension professionals are already referring to this as a 'FLUMP' (although it's not a perfect acronym, it's certainly less of a mouthful!).
You can use a FLUMP to access your pension, withdrawing as little or as much of your pension pot as you may like as lump sum payments. It can be used to deplete your fund in one go or in a series of payments.
Rather than getting an initial 25% tax-free cash lump sum from your pension, with a UFPLS the first 25% of each payment that's drawn down will be 25% tax free, with the remainder subject to income tax at your marginal rate.
Remember, only funds that haven't already been put into drawdown – i.e. 'uncrystallised' pension funds – can be used in this way.
Need pension drawdown advice?
There's no question that a talented novice who spends enough time researching their options could arrange their own drawdown investment. But as it represents the most important investment you're ever likely to make, it makes sense to seek out an experienced adviser.

Don't forget that while income drawdown may be new to you, a seasoned adviser could have 20 years of client experience that they can share with you.
Neil Adams
Pensions & Investment Specialist at Drewberry
Please don't hesitate to pop us a call on 02084327333 to discuss your pension requirements. Alternatively, you can drop us an email at wealth@drewberry.co.uk.
Need Help? Start Live Chat with our Experts

Neil
Pensions Advice

Robert
Income Protection
Pension Income Drawdown Calculator
When will your income drawdown pension run out? Enter the anticipated size of your pension pot at retirement and follow these easy steps to calculate how long your pension will last. You'll receive our FREE Income Drawdown Downloadable Guide.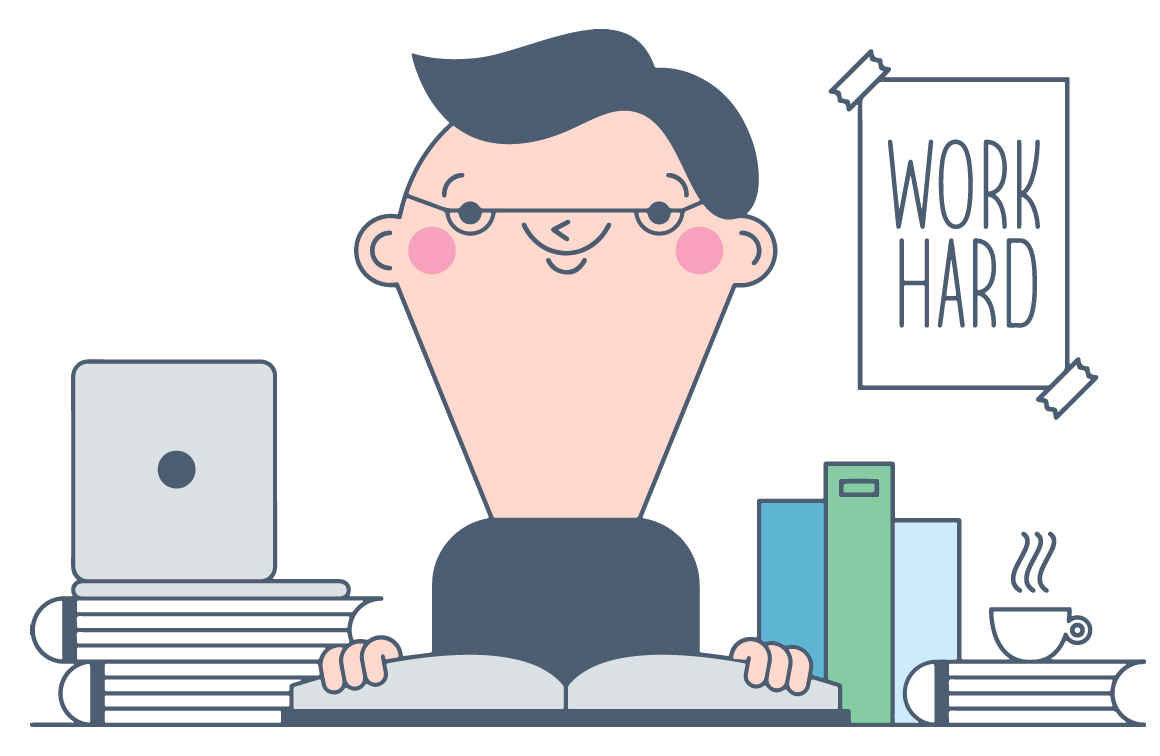 Your Income Drawdown Results
Pension Drawdown Overview
| | | | | | |
| --- | --- | --- | --- | --- | --- |
| Conservative Growth Rate | 2% | | | | |
| Expected Growth Rate | 4% | | | | |
| Accelerated Growth Rate | 6% | | | | |
*The inflation proofed income you will require when you reach your retirement
(1) Our drawdown calculator is limited to 115 years old and at this age you will still have funds available. It is important to bear in mind that if your pension fund grows to exceed the Lifetime Allowance of £1 million you may be liable for a lifetime allowance tax charge. Call us on 02084327334 to speak with one of our financial advisers to discuss how you could mitigate this liability.
Introduction to Financial Planning [VIDEO]

These calculators help but sometimes it doesn't beat talking to a human. If you need any support please do not hesitate to pop us a call on 02084327334.

Neil Adams
Head of Pensions Advice at Drewberry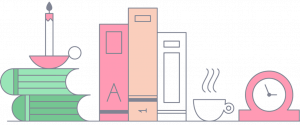 Other Pension Advice Guides
Frequently Asked Pensions Advice Questions
I'm worried I won't have enough money in my pension savings when I stop working, so I'm...
I have a number of private pensions and I'm thinking of just consolidating them all into one....
I am heading towards retirement and trying to squirrel away as much as I can. I wanted to know whether...
My daughter was recently approached by a company claiming it could transfer her pension benefits before...