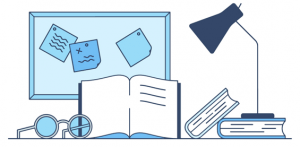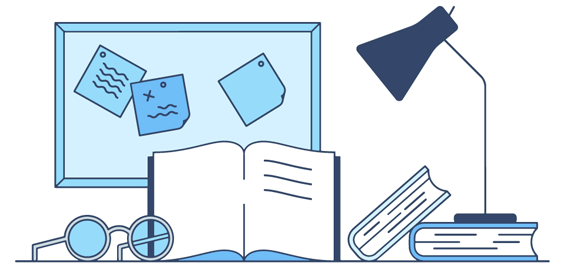 Guide to Final Salary Pension Transfers
This Guide

Written by:
Neil Adams DipPFS
Pension & Investment Expert
Last Updated
3 August 2018
Final salary schemes promise a guaranteed level of income in retirement for the rest of your life and usually a widow's/spouse's pension thereafter. A final salary pension is a type of defined benefit pension of which there are two main types:
Final salary pension – your post-retirement benefit based on your salary at retirement
Career average pension – your post-retirement benefit is based on the average of your salary across your career with that employer.
The income you'll get from a defined benefit pension is based on these factors:
Number of years you've been with that employer and contributing to the defined benefit scheme
Your pensionable earnings (for final salary schemes, this is your salary at retirement; for career average schemes, this is your mean salary across your career)
Your pension scheme's accrual rate (the proportion of your earnings you'll receive for each year spent in the scheme, usually represented as a fraction, e.g. 1/80th).
Need Help? Start Live Chat with our Experts

Neil
Pensions Advice

Robert
Income Protection
What is a Final Salary Pension Transfer?
When you transfer a defined benefit scheme, you agree to leave your employer's arrangement in exchange for a cash lump sum. By transferring, you give up a guaranteed income for life and any other benefits you would have been entitled to under the scheme.
This cash lump sum is known as the scheme's cash equivalent transfer value (CETV). The CETV represents the expected cost of providing the member's benefits within the scheme and therefore requires certain assumptions to be made about the future of the member and their benefits.
Assumptions considered when your scheme puts together a CETV will include:
The investment returns on the fund
Your retirement date
The rate of inflation
Interest rates
Mortality rates
Long-term bond yields
Costs and charges.
If you agree to a final salary transfer then you take on board the risk that what happens with the above and any other factors do not match the assumptions made. That can work against you in that you find the cost of securing an income is higher than expected or the fund performs poorly, meaning you aren't able to match the benefits the defined benefit scheme would have provided.
Of course, this could work for you in that the cost of securing an income is lower than assumed and/or the value of the fund are higher than expected, potentially leaving you better off than you would have been in the scheme.

Following the April 2015 pension freedoms, you'll have all the same benefits from your new money purchase pension as if you'd had this type of pension all along. However, it's impossible to predict what will actually happen with a money purchase pension fund. This means you could end up worse off in retirement than if you'd stayed in the scheme.
Ben Sassoon, Chartered MCSI
Pensions & Investments Expert at Drewberry
High transfer values reflect the high cost of providing a final salary pension. Access to the pension freedoms may seem tempting, but a final salary pension transfer is only suitable for a minority of members.

Samantha was very friendly but professional and happily gave me time to think through my options and to go away and think about the protection I needed without hassling me for an answer.
Tim Minor
23/08/2019
Can I Transfer My Final Salary Pension?
You may be offered a cash equivalent transfer value (CETV) by your current pension provider. This lays out what they'll offer you if you were to leave the scheme. If you haven't received a cash equivalent transfer value, you can request one from your provider to see what you may be offered if you were to leave.
If you've recently received a CETV, you can input this information into our final salary calculator below to see how favourable your offer is for your level of annual pension income.
Beware: Once you receive the cash equivalent transfer value it's only valid for three months. Final Salary Schemes are only obliged to give you one CETV in every 12 month period and requesting an additional CETV can cost hundreds of pounds.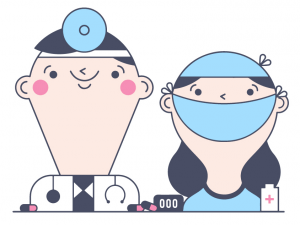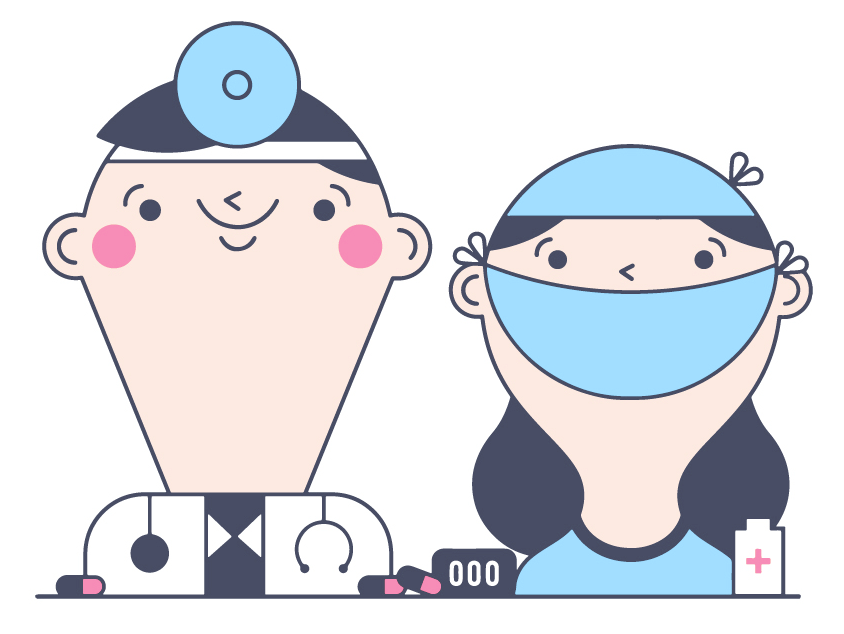 Can I Transfer My Public Sector Defined Benefit Scheme?
Public sector workers are often members of final salary schemes. These include teachers, NHS workers, the army, the police force and firefighters.
However, these are what's known as 'unfunded' schemes. This means the pensions they provide are a promise from the government rather than being backed by an underlying investment fund. As such, it's not possible to leave.
The one notable exception to this is the local government pension scheme, which is funded. Transfers are therefore usually possible from this plan.
Note that the same rule of thumb applies here: while a transfer is possible, it's likely only a viable solution for a minority of scheme members.

With a final salary pension, the real question is less can I leave my final salary scheme but rather should I leave my final salary scheme. Although there are benefits to such transfers, these only really apply to a small minority of scheme members.
For example, if your expected scheme pension makes up the bulk or indeed all of your pension assets then it's unlikely that a transfer will be suitable for you.
Jonathan Cooper, DipPFS
Senior Paraplanner at Drewberry
Should I Transfer My Final Salary Pension?
If you are, or have the option to be, an active member of a final salary scheme it will only be in exceptional circumstances (or if you have lifetime allowance protection) that you should consider leaving (or not joining) the scheme.
If you're in or are offered a place in a final salary scheme and you've built up deferred benefits in other schemes, you should check whether your scheme will allow you to transfer those deferred benefits into the scheme.
Whether or not you should transfer your final salary pension depends on your individual needs and circumstances. Many different conditions will have to stack up in your favour before a transfer will be the right option for you. Factors we'll look at when determining whether or not to give you a positive transfer recommendation include:
Your needs and objectives
If you don't have any needs that can't be met by your final salary scheme, then there is little reason to transfer and accept the risk of being worse off in retirement. However, if you do have some needs that a money purchase scheme would provide that can't be met by the scheme then we can consider whether a transfer might benefit you.
Your assets and pensions
Assuming you do have needs that cannot be met by your defined benefit pension, the second consideration is to ensure you can afford the risks. That's why we'll look at your other assets and pension provisions.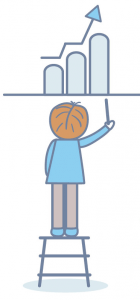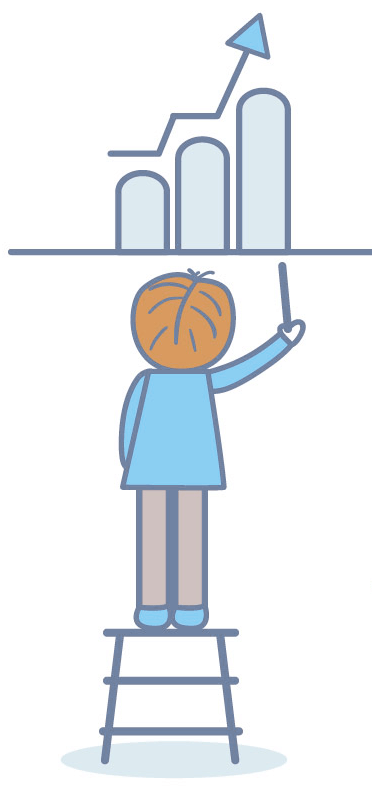 If you and any spouse have plenty of other assets – such as property, other pension schemes, cash in the bank etc. – this could be one positive point towards us recommending a transfer. This is providing you're happy to rely on these assets if the benefits of a transfer turn out to be lower than expected.
On the other hand, if you don't have much in the way of other assets then a transfer is highly unlikely to be suitable for you, especially if you are solely or mainly reliant on your final salary scheme.
Your cash equivalent transfer value 
A high transfer valuable could be a reason to consider leaving your final salary pension, but it's by far the only factor and this alone doesn't indicate you should transfer.
Your attitude to risk
As mentioned, there are risks involved with a defined benefit pension transfer, not least that the value of your investments and the income they produce could fall as well as rise. If you're particularly risk averse, then it's unlikely to be for you given that there's no investment risk to you personally if you stay in the scheme.
Your investment experience
A final salary transfer is unlikely to be suitable for an inexperienced investor with little to no current exposure to investment risk or experience in investing. You'll have to participate to some extent in managing your money purchase pot in the event of a transfer and have the knowledge to do so.
Your life expectancy
A shortened life expectancy, perhaps due to a medical condition, may form part of a decision to transfer. You may get more value from your pension from transferring than you would from drawing it for only a short number of years.
However, this involves a projection of your life expectancy – something that can't be certain aside from with the most serious illnesses. You may live for a long time and find that the guarantee of a lifelong income would have provided greater value.
If you transfer a final salary pension, there's no going back if you change your mind. You'll be leaving a scheme that offers security of income for the rest of your (and your spouse's) life.
Final Salary Pension Transfer Calculator
Find out how much your final salary pension might be worth in today's money if you considered accepting a cash equivalent transfer value from your scheme.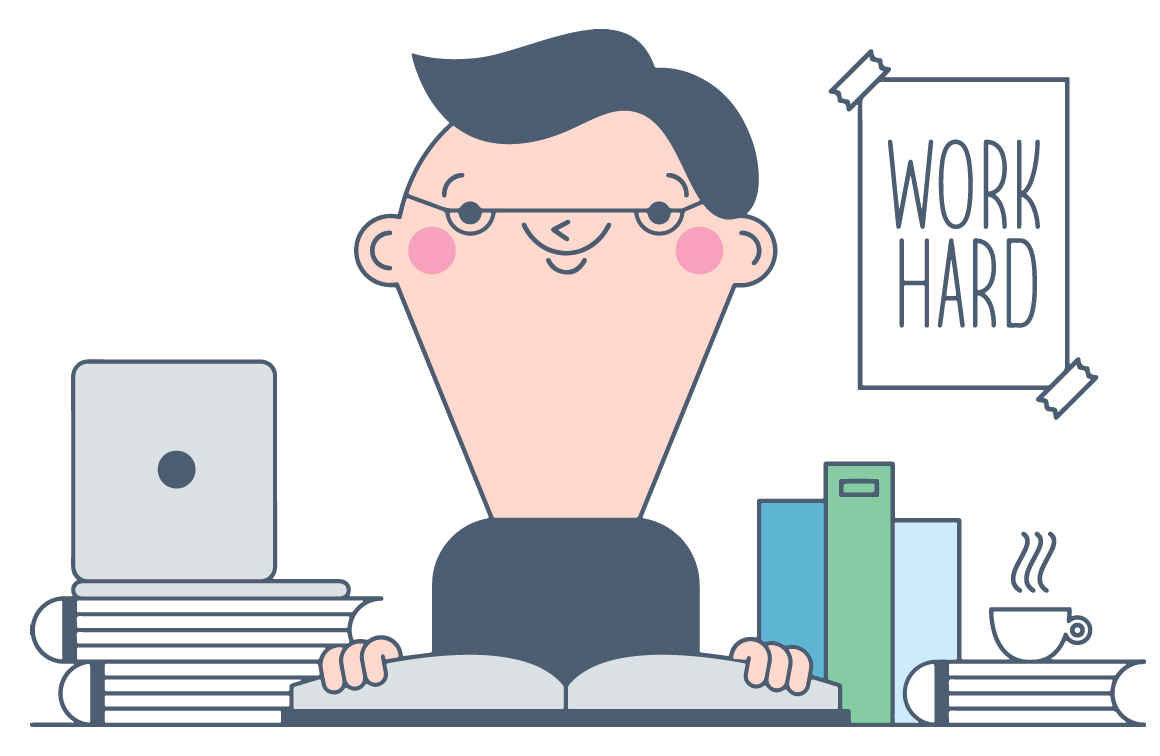 How good is your Final Salary transfer value?
Using our expertise we have modelled your results below so you can see what your final salary is likely to be worth as a single lump sum if you were to consider transferring out of the pension arrangement. Based on our experience and understanding of the transfers offered by various schemes we have created bandings based on what we would deem to be good value.
If you are considering what to do with your final salary pension it is very important to speak to an
expert pension adviser
. Please do not hesitate to call us on 02084327334.
Introduction to Financial Planning [VIDEO]
Fair value is based on the average transfer value from Xafinity Transfer Value Index for a £10,000 annual income for a 64 year old retiring at 65. (Nov 2017)
For individuals who are younger than 64 years old a 3% real investment return is taken into account when discounting the cash equivalent transfer value for their current age.

These calculators help but sometimes it doesn't beat talking to a human. If you need any support please do not hesitate to pop us a call on 02084327334.

Neil Adams
Head of Pensions Advice at Drewberry
IMPORTANT NOTES
This calculation and additional information does not constitute financial or other professional advice. You should consult your professional adviser or contact us directly on 02084327334 should you require financial advice.
A transfer out of a final salary scheme is irreversible and can only be done after advice has been given by a qualified financial adviser.
The transfer value bandings we calculate should only be treated as guidance, your personal circumstances and other wealth must be taken into account to understand whether your pension transfer is good value given your specific situation. For more information on the assumptions made in this calculator please click here.
Advantages and Disadvantages of a Final Salary Pension Transfer
Undoubtedly the biggest advantage of a defined benefit scheme is that you'll receive a guaranteed income for the rest of your life, usually linked to inflation. There's also typically a widow's pension for your surviving spouse. You're giving up both of these major advantages by embarking on a final salary transfer.
Advantages of a Defined Benefit Pension Transfer
High pension transfer values
Cash equivalent transfer values on offer are currently high, ending 2017 largely unchanged from the peak they enjoyed in 2016 according to Xafinity Consulting.
Record low yields on government bonds and rising longevity have played a part in increasing the cost of providing benefits under a final salary scheme, which have pushed up transfer values.
Given poor annuity rates, the figures on offer from final salary schemes have increased to compensate for the fact that you now need far more to buy an income today than you've needed previously.
Another reason for rising transfer values has been employers being keen to reduce the risk on their books final salary schemes represent.
A pension transfer will allow you to take advantage of today's high CETVs, but remember that's because the cost of providing a pension income has increased sharply, too.
Leaving your pension to your loved ones
Under the pension freedoms, the tax regime surrounding leaving a money purchase pension to your loved ones became more favourable. Gone is the 55% 'death tax' charged on a deceased's pension. Furthermore, pensions have always been considered outside of the estate and are therefore typically free from inheritance tax.
If you die before the age 75 with a money purchase pension, you can usually leave it to your beneficiaries and they won't have to pay income tax on any benefits they draw from it. If you die after the age of 75, they'll be charged income tax at their highest marginal rate.
Tax treatment varies according to individual circumstances and is subject to change.
Greater income flexibility
A money purchase pension invested in a drawdown fund allows you to withdraw lump sums and income as you require (subject to the usual drawdown tax rules). Assuming you have sufficient income to need to use this flexibility, this means you can vary your income each year, potentially helping you stay below certain income tax thresholds in retirement.
Longevity risk
As mentioned, if you have a shorter lifespan due to a current medical condition, a transfer may make sense. This is because the final salary transfer value you receive could well buy a higher level of income through an annuity than if you were in good health. Alternatively, you may be able to take a higher level of income from your fund on the expectation that you won't require an income from it for as long.
Naturally, this works both ways. While there's a chance you could die early, there's also a chance you could significantly exceed your life expectancy. A final salary scheme would have to keep paying out in these circumstances, whereas you may find your drawdown money purchase pension runs out.
Worries about the financial health of your employer
Given recent high-profile collapses of firms such as British Steel and British Home Stores (BHS), and the impact this has had on these firms' final salary schemes, many members are naturally concerned about their pension future.
The risk of your employer going bust and taking your pension with it is a notable concern and one of the major risks to take into account when considering a transfer.


Fortunately, the government has set up the Pension Protection Fund (PPF) to act as the backstop should this occur.
The PPF is funded by a levy charged on all final salary schemes and is there to pick up the pieces should your employer go bust.
If you're already receiving your pension when your former employer goes bust, you'll receive 100% of the benefits promised from the PPF. This is likely to be the best option for the majority of people, even when a potential transfer is on the table.
However, it's worth noting that the PPF puts a cap on the amount you can receive from the fund if you're yet to reach retirement. This is up to 90% of your entitlement. For a 65-year-old in the 2017/18 tax year, benefits would be capped to an income of around £35,000 per year if they had entitlement greater then approximately £38,000 per year under their scheme.
This could mean those entitled to larger final salary pensions miss out on their full entitlement if their employer goes under and their pension fund winds up in the PPF.
The Risks of Final Salary Pension Transfers

Perhaps the biggest risk of a final salary pension transfer is that you lose out on a guaranteed income for life. Your retirement benefits may be lower than they would have been in the scheme due to poor investment returns, while securing an income might be more expensive than you thought.
Also, if you take income directly from the fund that isn't sustainable, you risk the money running out during your lifetime.
Mark Williams
Pensions & Investments Expert at Drewberry
There are no guarantees of an income
A final salary pension provides a guaranteed and typically index-linked income for the rest of your life. Most schemes also contain a provision to continue paying at least a proportion of that income to a surviving spouse for the rest of their life – typically 50%.
You forfeit those guarantees when you move to a defined contribution pension scheme, unless you use the fund to buy an annuity with spouse's benefits and/or a minimum guarantee period. However, whether you can replicate what you and your spouse would have been entitled to under the scheme will depend on investment returns and annuity rates at the time.
You may be worse off in retirement
Due to the risk involved with investing and the lack of guarantee of a retirement income, you may find that your pension income in retirement is less than you would have received had you stayed in the final salary scheme. Historically, it has been difficult for members to match the retirement benefits the scheme would have provided after transferring out.
You'll be subject to market fluctuations
The new pension freedoms made income drawdown an option for everyone, no matter how large or small their pension pots are. With income drawdown you leave your pension pot invested and draw lump sums and/or income from it.
However, because your pension pot stays invested this means it's subject to the ups and downs of the markets. Investments and the income they produce can fall as well as rise, meaning you may therefore get back less than you paid in.
Transfers are final
Once you've decided to embark on a final salary pension transfer, there's no going back. You can't change your mind further down the road.
What's more, with a defined benefit scheme the employer would have to make up any shortfall in funding if investment returns are lower than required. With a money purchase scheme, the pensioner would have to make up that shortfall or accept lower benefits.
You'll be subject to the money purchase annual allowance
The money purchase annual allowance (MPAA) kicks in for those flexibly drawing down a defined contribution pension. This places a cap of £4,000 per tax year on the amount you can continue contributing to pension schemes and still get tax relief. This doesn't apply to those getting final salary benefits, which means you can continue contributing up to your maximum annual pension allowance into a pension scheme in retirement.

There are risks and rewards involved in a final salary pension transfer. All have to be considered carefully before making such a big financial decision.
For those suited to a transfer, there can be significant benefits to leaving their final salary scheme given that pension transfer values are currently very high and the pension freedoms have introduced far more flexibility to the money purchase regime.
Neil Adams, DipPFS
Pensions & Investments Expert at Drewberry
Although there are benefits to a final salary pension transfer, it remains that they'll only be suitable for a minority of members. To start the discussion about whether leaving your scheme is right for you, call us for advice on 02084327334.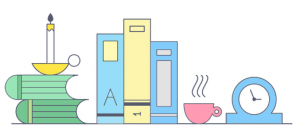 Other Final Salary Expert Guides...
 Transferring into a Defined Contribution Pension
A money purchase pension – also known as a defined contribution pension – is essentially a pot of retirement savings with your name on it. You (and potentially your employer) contribute to the fund throughout your working life. If you were to transfer out of a final salary pension your CETV is likely transferred into a money purchase pension.
At retirement, you use these funds to provide an income through your old age, usually either by buying an annuity or investing your pension and drawing down an income (pension drawdown).

The main issue with pension drawdown is that your pension could run out in retirement. Although you can buy an annuity, current low rates discourage many from doing so. There is no guarantee of an income with drawdown as there is with a final salary scheme.
At Drewberry we've built an Income Drawdown Calculator which provides projections of what a sustainable retirement income might be given the size of your pension pot.
Ben Sassoon, Chartered MCSI
Wealth & Investments Specialist at Drewberry
The value of your defined contribution pension at retirement isn't based on your salary. Instead, it will depend on factors including:
How much your employer and/or you contribute
How long you save for
Investment returns
The charges deducted by your pension provider (e.g. fund management fees, platform charges)
Any financial advice fees paid form the fund.
Remember, the value of your pension depends on the performance of underlying investments. These could fall as well as rise and you could therefore end up with less than you paid in.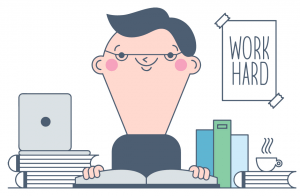 Can We Provide Final Salary Pension Transfer Advice?
Final salary pension transfers are not to be taken lightly. You're giving up a guaranteed income for life and once you've transferred you can't change your mind. You (or your adviser) will be solely responsible for making investment decisions.
We provide specialist UK defined benefit transfer advice to individuals throughout the country. Some of the most common areas where we're asked to provide advice include:
Providing financial advice on all aspects of defined benefit pension transfers

Providing a professional recommendation on whether a potential transfer would be in your best interests

Liaising with different scheme administrators to facilitate transfer requests

Advising on a diversified investment portfolio with the proceeds from a pension transfer.
If you would like to speak with one of our expert transfer specialists then please call us on 02084327334 for a fee-free initial consultation.
Frequently Asked Pensions Advice Questions
My husband is a stay-at-home father to our four children while I go out to work, but I'm not sure...
Give that ISAs offer tax-free savings, am I not better investing my money into one of these rather than...
My husband and I are separating after 25 years. He's always been the breadwinner, whereas I've...
I have a protected rights pension from the past and another one I'm currently paying into. I'm...