Drewberry™ Tops 1,000 5-Star Reviews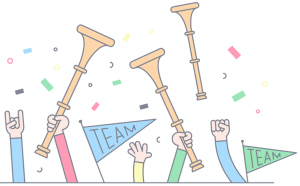 Drewberry Pass 1,000 5-Star Reviews!
Drewberry™ has become one of the first UK advisers to attract 1,000 independent 5-star reviews from its clients. We're also proud to have achieved this accolade far more quickly than other advisers that can say the same.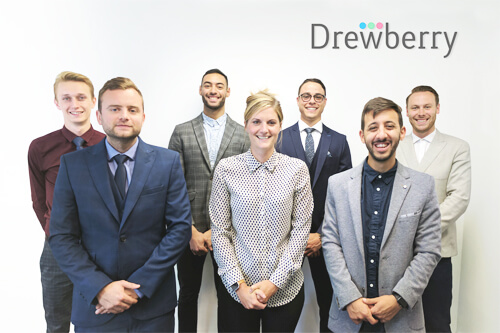 Drewberry is one of few UK advisers to have reached the 1,000 reviews stage and, even among those advisers, few of them can boast 1,000 or more 5-star reviews.
Given that we've only been collecting reviews on this site for two years, this achievement really puts us in a relatively small group which includes some of the industry's longest-established and best-known names.
Advisers have 5-star celebration for Drewberry's 1,000 5-star reviews!
"We're delighted with this news," says Drewberry Director Tom Conner, "but the real credit should go to our dedicated team of more than 20 advisers. They're the ones who've provided our clients with this highly-regarded financial advice from Brighton and the City of London.
"We've always asked our advisers to become true experts in their fields and to be 'fanatical' in their customer service. It might sound trite today," says Tom, "but passing the '1,000 5-star reviews' milestone in just over two years shows that we must be on the right track!"

Our financial advisers in Brighton celebrated hitting the 1,000 reviews mark with a day playing rounders – competition was fierce but, fortunately, there were no injuries that left them needing to claim on an Income Protection policy!
"When you read through all of the reviews Drewberry Insurance has received for its financial advice over the years, you'll realise there's something else going on," says Tom.
Drewberry's reviews show we're exceeding expectations
"A great many of our customers say that they 'never expected' to receive advice that was tailored to their specific circumstances, that they were 'surprised' by the excellent customer and that they really appreciated the time and personal attention they received.
"This suggests that a great number of Britons have had disappointing experiences with our industry in the past. That's a shame, but we think we're getting the balance right between these three key elements.
"Hopefully, that explains why our advisers are, on average, rated as 4.93 stars out of a possible 5 by our clients and why more than 98% say they'd be happy to recommend us."
The challenge for us now is to maintain this very high standard of client interaction as we continue to grow our business out across the UK. The next 1,000 reviews are likely to come a lot faster than the first did and we're working hard to make sure they're just as good as the first.
Tom Conner
Director of Drewberry

Venture Capital Investors are Bringing Key Man Insurance Cover to the Fore
Venture Capital Investors are negotiating with UK tech companies to ensure that their investments are protected and the best way to do this is with Key Man Insurance.
5 Things Millennials are Supposedly Killing… Including the Insurance Industry
Millennials are killing everything and the tired trend of blaming it all on the youth goes on. Read our top picks of ridiculous articles about millennials.

Why Every Business Should Know About Vocational Rehabilitation
Chris Morgan, Chief Marketing Officer at Ellipse, explains what vocational rehabilitation services are and why they are perfect for businesses to combine with employee benefits like Group Income Protection Insurance.
Need Help? Start Live Chat with our Experts

Neil
Pensions Advice

Robert
Income Protection