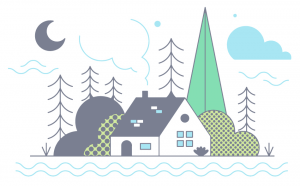 What Does Mortgage Protection Insurance Cover?
Paying off your mortgage is something that can take a lifetime. Yet over the length of your loan you could face a number of misfortunes that could prevent you from repaying your mortgage. So to protect your mortgage against the various risks life could throw at you, there are two types of Mortgage Insurance: Mortgage Payment Protection and Mortgage Life Insurance.
Mortgage Payment Protection Insurance (Mortgage PPI) steps in if you find yourself without an income due to accident, sickness or (potentially) unemployment and can't meet your mortgage payments.
Meanwhile, Mortgage Life Insurance covers your family if you sadly die in the middle of repaying your mortgage. Mortgage Life Cover repays your entire loan if you die, allowing your loved ones to remain in the family home after you're gone.
Compare Top 10 UK
Protection
Insurers

Takes approx. 60 seconds
This Guide

Written by:
Michael Englefield
Content Manager at Drewberry
⏰  10 min read
Difference Between Mortgage Payment Protection and Mortgage Life Insurance
Although each product is a branch of Mortgage Insurance, Mortgage Life Insurance and Mortgage Payment Protection Insurance each cover two very different risks.
Mortgage Payment Protection Insurance
MPPI offers you insurance against accident and sickness. It's an insurance policy that will cover your mortgage repayments if you can't work due to illness or injury.
Some plans also cover unemployment, so if you're forcibly made redundant the policy will ensure you can keep up with your mortgage payments while you find a new job. This will depend on your circumstances and the insurer.
Given there are monthly bills beyond your mortgage repayments it often makes more sense to cover your income in it's entirety via an income protection policy rather than leave yourself short each month by just covering your mortgage.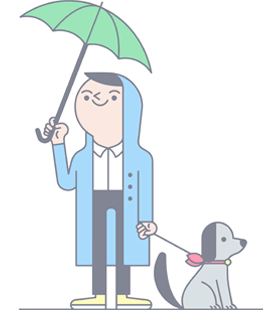 Mortgage Life Insurance
Mortgage Life Insurance protects your whole mortgage against the risk of death. Should you pass away during the life of the policy, your loved ones will receive a lump sum to pay off the outstanding mortgage loan, allowing them to remain in the family home.
Need Help? Start Live Chat with our Experts

Neil
Pensions Advice

Robert
Income Protection
What Does Mortgage Payment Protection Insurance Cover?
MPPI is a specific Mortgage Insurance plan designed to protect your mortgage against you being out of work due to to three main risks:
Accidents/injuries – in 2016, the Health and Safety Executive (HSE) reported 152,000 workers received non-fatal injuries on the job that required at least 7 days off work
Sickness/illness – Macmillan reported 2.5 million people in the UK living with cancer in 2015, while according to Heart UK someone has a heart attack in the UK every 7 minutes.
Unemployment – during the 2008/09 financial crisis there was a sharp spike in the UK unemployment rate, from 5.2% of the population to 7.9% in just over a year. Although the economy has since improved, ongoing economic strength is far from guaranteed.
The three different elements of Mortgage PPI are sometimes combined in a single product. In this instance, you may find it referred to as Mortgage Accident, Sickness & Unemployment cover.
If you're off work due to an accident or injury – or redundancy, depending on your policy and your employment circumstances – it can cover your mortgage payments in the short-term until you can return to work.
This will last until you're either back in work or your claim has 'used up' the policy (i.e. exceeded the maximum permitted claim length, which is usually 12 or 24 months).
Is Anything Excluded by Mortgage PPI?
If you're self-employed, you probably won't be able to claim on the unemployment element of the policy. This is because, even if you have no work coming in, you're still technically employed by yourself.
The same can be said if you work through your own limited company and lose a major contract. As you're still technically employed, you'll likely find it difficult to make a successful claim with the insurer for unemployment.
Other areas not covered by Mortgage PPI include
Dismissal due to poor performance or gross negligence
Voluntary redundancy/unemployment (with the exception of leaving work to become a carer)
The natural end of seasonal or contract work
Unemployment if you had knowledge of redundancy risk before taking out the plan
Sickness due to pre-existing medical conditions
Self-inflicted injuries.

As with all protection policies, non-disclosure of information can seriously hamper your ability to claim. That's why we always ask that you be as upfront and honest as possible during the application process when it comes to areas such as your medical history.
Key Mechial
Independent Protection Expert at Drewberry
What Are My Mortgage Payment Protection Options?
The maximum benefit that you can insure with Mortgage Accident, Sickness and Unemployment (ASU) cover is typically capped at a maximum of the lower of £2,000 per month or 125% of your mortgage. Mortgage PPI policies generally pay out for an absolute maximum of 24 months.
Accident, Sickness & Unemployment Cover
MPPI plans often combine unemployment with illness and injury, which provides protection for your mortgage against both kinds of risks.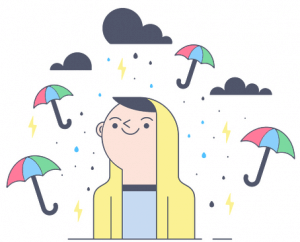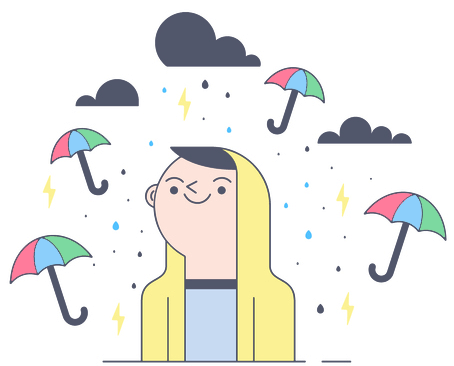 Accident and Sickness Cover
You can choose Accident and Sickness cover exclusively, which may well be a better option for the self-employed, who would struggle to claim on an unemployment policy.
Unemployment Insurance
In the same way that you can opt only for Accident and Sickness cover, you can also tailor your Mortgage Protection plan to cover only unemployment. We often set up supplementary unemployment only cover to ensure our client has the most comprehensive accident and sickness cover in a long term income protection policy.
Do I Need Mortgage PPI?
Whether or not you need Mortgage PPI depends on your circumstances. Mortgage Payment Protection isn't compulsory, despite what a lender might tell you when you apply for a loan. However, it can often by a sensible addition given it offers an additional level of cover and the numerous risks we face in our daily lives.

Given how little the UK has saved and the huge amount we owe in property debt, it's perhaps no surprise that 14 properties are repossessed every day.
However, this has fallen considerable since the 2009 financial crisis, when around 32 properties were repossessed every day according to the Council of Mortgage Lenders.
Jeremy Cornford
Independent Protection Expert at Drewberry
For help and expert advice on Mortgage Protection Insurance, which covers your mortgage in the short-term until you can get back on your feet, please don't hesitate to pop us a call. We're available on 01273646484.
Mortgage Payment Protection or Income Protection Insurance?
Depending on your needs and circumstances, you may find that Income Protection Insurance is a potential alternative to Mortgage Payment Protection. Like MPPI, Income Protection pays you a benefit each month if you're out of work due to illness or injury.

The benefit you'll receive from Income Protection, however, is determined by your income and not linked to the cost of your mortgage.
Typically, the amount of cover you receive from Income Protection is between 50% and up to around 60% of your monthly income. This means it can stretch to cover more of your daily expenses, such as bills and other costs over and above your mortgage.
Find out more about the difference between Income Protection and Payment Protection here →
We can't say which type of protection is best for your mortgage without knowing your exact circumstances. However, many people prefer the enhanced safety net offered by Income Protection compared with Mortgage Payment Protection.
The best way to work out whether Income Protection is better than Mortgage PPI for your circumstances is to give us a call for expert advice.
Sam Barr-Worsfold
Independent Protection Expert at Drewberry
Income Protection
Offers long-term cover – choosing a policy cease age of your retirement age means Income Protection will pay out until that age if you can't ever work again
Premiums can be guaranteed – you may be able to opt for guaranteed premiums with Income Protection so your premiums remain fixed for the life of the policy, whereas many MPPI plans have reviewable premiums
You can insure a higher benefit – MPPI is linked to your mortgage payments, whereas Income Protection can cover a proportion of your total earnings
A more robust definition of incapacity – Mortgage PPI often uses inferior definitions of incapacity (e.g. 'suited-occupation'), whereas Drewberry only recommends own occupation Income Protection, which pays out if you can't do your specific job.
Mortgage PPI
Shorter-term protection – usually covers 12 to 24 months only
Cheaper – Mortgage PPI is usually less expensive than Income Protection because it's more limited and the benefit is often lower
Pre-existing conditions are excluded automatically – as there's no medical underwriting for MPPI, pre-existing conditions will usually be automatically excluded so it's hard to know what exactly you'll be covered for
Many have standard exclusions on medical conditions – it's important to check the fine print with MPPI, as many have standard exclusions on certain medical conditions, which isn't the case with most Income Protection policies, where cover is based on your medical history.

Ultimately, we understand that sometimes decisions come down to your budget. It's better to have some protection for your mortgage with MPPI than none at all.
However, if you're price-sensitive then Income Protection can be tailored to reduce the cost by our Independent Protection Experts, so why not give us a call? We're available to help you compare Mortgage Payment Protection and Income Protection quotes on 01273646484.
Rob Harvey
Independent Protection Expert at Drewberry
Raising Awareness of Income Protection Insurance
What Does Mortgage Life Insurance Cover?
Mortgage Life Insurance is designed to pay out a lump sum upon death to repay your remaining mortgage. It protects your loved ones from the risk of being evicted from the family home because they can't afford to keep up with the mortgage after the dip in household income caused by the death of one member of the household.
There are two types of Mortgage Life Insurance: Level Mortgage Insurance and Decreasing Mortgage Insurance.
Level Life Cover
Level Term Mortgage Life Insurance is a Life Insurance policy where the amount of cover remains level over the term of the policy.
Level term plans are usually used to cover an interest-only mortgage loan. With these mortgages, you don't repay any of the borrowed capital until the end of the loan and so need a level benefit to ensure your mortgage can always be paid off.
These types of Mortgage Life Insurance plans are usually more expensive because even as your risk of claiming on your policy goes up in line with your age, your benefit stays the same.
Decreasing Life Cover
Decreasing Term Mortgage Life Insurance sees the amount life cover you receive decrease over time. Decreasing term plans tend to be better for covering capital/principal repayment mortgages as the benefit falls alongside the outstanding debt.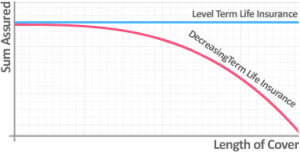 Decreasing Mortgage Life Insurance is often cheaper than level cover because the amount you'll receive falls over time.
However, one of the risks of Decreasing Term Life Insurance is that your benefit decreases at a rate that exceeds your mortgage interest rate.
Mortgage Insurance interest rates are typically set at between 8% and 10% to ensure this doesn't happen. If it does, your Mortgage Life Insurance policy wouldn't be large enough to pay off the loan in full.
It's important you find a plan that matches your mortgage interest rate with the interest rate offered by your Mortgage Life Insurance policy. In today's low interest rate environment this has been less of an issue, but as interest rates begin to creep up you need to make sure your mortgage will be covered by your Life insurance payout.
Tom Conner
Director at Drewberry
Is Anything Excluded by Mortgage Life Insurance?
Mortgage Life Insurance typically covers all causes of death. However, death as a result of self-inflicted injuries is generally excluded until you've held the policy for 12 months.
Life Insurance often includes Terminal Illness Benefit as standard, which means the policy pays out early if you're diagnosed with a condition that means you have less than 12 months to live. However, if those 12 months you've been given to live are in the last year of the Mortgage Life Insurance policy, you usually won't get the early pay out.

Crucially, the biggest thing Mortgage Life Insurance may not cover is death as a result of undisclosed pre-existing condition. That's why we ask you to be as open and honest during the application as possible so all the cards are on the table from the start.
Jeremy Cornford
Independent Protection Expert at Drewberry
Life Expectancy Calculator
Your Life Expectancy Results
Mortgage Life Insurance Options
Including Critical Illness Cover
When taking out Mortgage Life Cover it is possible to add Critical Illness Cover to your Life plan. When you combine Mortgage Life Insurance with CIC, your plan pays out on death or if you were to suffer a serious illness/injury as listed in the policy terms.

Mortgage Life Insurance with Critical Illness Insurance covers anywhere between 40 to over 100 specific critical illnesses depending on your insurer. Common conditions include heart attack, stroke, cancer, Alzheimer's disease and multiple sclerosis.
Critical Illness plans also cover certain types of physical disabilities, including total permanent loss of vision or the loss of a limb.
What is Not Covered By Critical Illness Insurance?
It is also important to note that the insurer will assess the severity of your condition at claim stage. It's sometimes the case that minor forms of the conditions that are covered by Critical Illness Insurance would not trigger a payout.
Some insurers also may not cover pre-existing medical conditions in your policy.
With a Mortgage Life Insurance and Critical Illness plan, you'll only ever receive one payout. If you claim for a critical illness that you survive, the policy ends. You'll no longer have Life Insurance. If you still need it you'll have to apply at an older age and having suffered a critical illness, which will make the Life Insurance quotes you receive much more expensive.
Mortgage Life Insurance Plans and Waiver of Premium
By paying an upfront charge, you can include a waiver of premium rider in your Mortgage Life Insurance policy. This is a clause that exempts you from paying premiums if you become seriously ill or injured and unable to work.
Some insurers will only make this option available if you meet certain requirements, such as being in good health or of a certain age. You will also need to be ill for a certain amount of term in order to access this benefit.
Joint or Single Mortgage Life Insurance?
Most couples purchase a home together, so they'll have to decide whether it's best to purchase Joint Mortgage Life Insurance or Individual Mortgage Life Insurance.
With Joint Mortgage Life Insurance, you and your partner pay the premiums together and the policy covers both of you. However, the drawback is that Joint Mortgage Life Insurance only pays out once – most commonly on a joint life first death basis.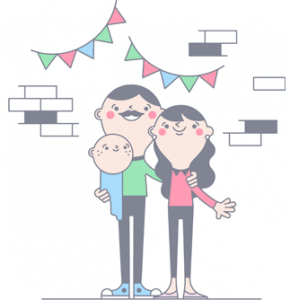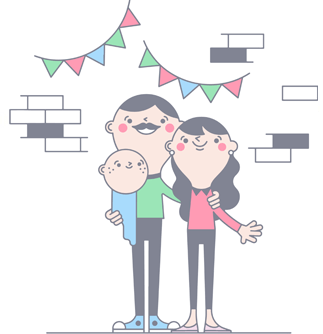 This means the policy pays out once, on the death of the first partner, after which the policy ends. The remaining person is left without any Life Insurance, which they may still want even though their mortgage is paid off and which is more expensive to set-up the older you are.
Another problem with Joint Life Insurance is that divorce can complicate things. While some insurers will allow you to split your joint policy into two single policies if you divorce, others won't.
This, again, means that you will need to reapply for Life Insurance later on in life.

Two Single Mortgage Life Insurance policies will initially be slightly more expensive than a joint policy. However, it's not usually a large increase in premium. What's more, doing it this way ensures you secure double the benefit because both partners receive a payout.
This means that the first partner's policy can be used to cover the mortgage and the second partner's payout can be left in a will to their children at a later date.
Jonathan Cooper
Senior Paraplanner at Drewberry
Should I Write Mortgage Life Insurance into Trust?
You write a Mortgage Life Insurance Policy into trust to ensure it's free from inheritance tax. Doing so is totally free of charge and can help avoid any surprise inheritance tax bills, so it's worth doing from the start as a precautionary measure.

Technically, there's less need to write Joint Mortgage Life Insurance policies into trust because with these policies the couple only receives one payout and it goes to the surviving partner.
Transfers of assets (including Life Insurance benefits) between spouses are free from inheritance tax.
What's more, the benefit received will be directly aligned with your mortgage liability, so the surviving partner never actually gains from it  because it's all owed and paid out to the mortgage lender.
Two Single Life Insurance Policies
If you opt for two Single Mortgage Life Insurance policies, it's important that you do write them into trust.
The benefit from the first person's Life Insurance policy usually won't attract inheritance tax as it's going to a spouse and is to pay off a mortgage.
However, the second partner's policy will usually be passed down to heirs such as children. This makes it subject to inheritance tax. Writing Life Insurance into trust can remove inheritance tax on the second partner's benefit.

As you have no way of knowing which partner will pass away first, it's often useful to write both policies into trust, just in case. As mentioned, it's totally free to write Life Insurance into trust so it never hurts!
Life Insurance written into trust can be released quicker without having to go through probate. As such, it can therefore be used to meet other costs associated with the second partner's death, such as inheritance tax on the rest of the estate outside the Life Insurance trust.

More than 2 in 5 people don't have their Life Insurance written in trust. However, it's a fairly simple process that Drewberry is more than happy to facilitate.
So if you're looking to take out Life Insurance written into trust or would like to discuss your current plan to make sure it's not subject to inheritance tax, our experts can provide you with advice.
Samantha Haffenden-Angear
Independent Protection Expert
Do I Need Mortgage Life Insurance?
One of the biggest risks when it comes to having a mortgage is leaving the responsibility of keeping up with the payments in the hands of your family if you pass away.

If you're the main income earner in the household, or even if you contribute a smaller proportion to the household's finances, you may well struggle without one person's income.
Sadly, without the support of Life Insurance, families can often find themselves forced out of their home due to their inability to afford the mortgage payments.
No one wants to think about death and dying, but the risk is very real even for those who are relatively young.
Cancer is one of the leading causes of death, with cancer causing 1 in 4 UK deaths or around 450 deaths every day in 2014
According to the British Heart Foundation, a further quarter of deaths in the UK are caused by cardiovascular disease, which kills approximately 435 people per day, 23,000 of whom are under 75
The leading cause of death in men today is heart disease, responsible for more than 1 in 10 deaths of men age 35 to 49 and nearly 1 in 5 of deaths in men age 50 to 64.
Need Help? Start Live Chat with our Experts

Neil
Pensions Advice

Robert
Income Protection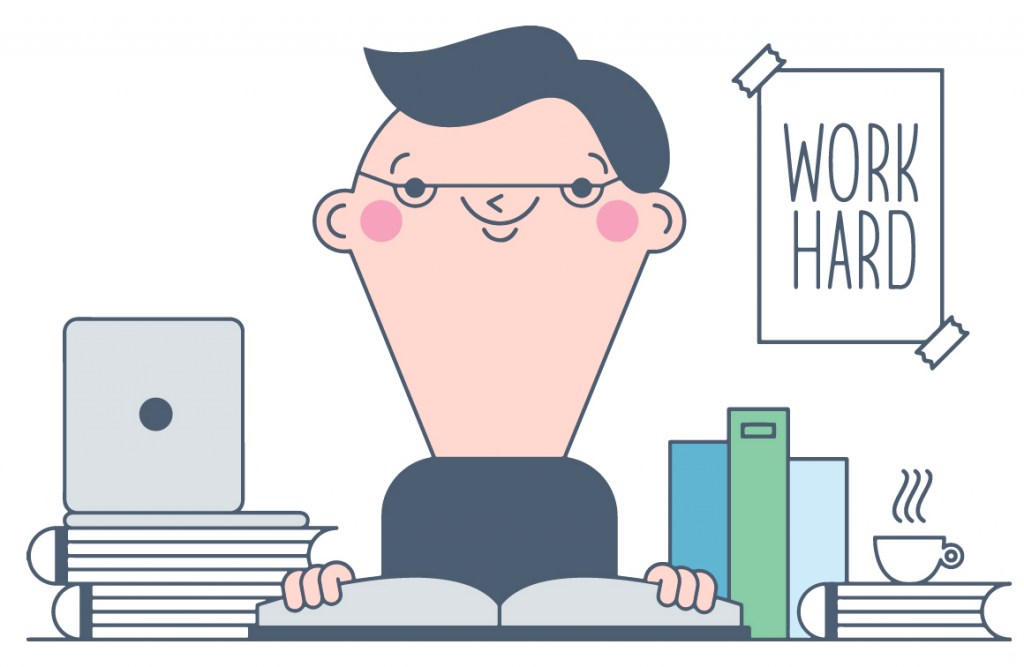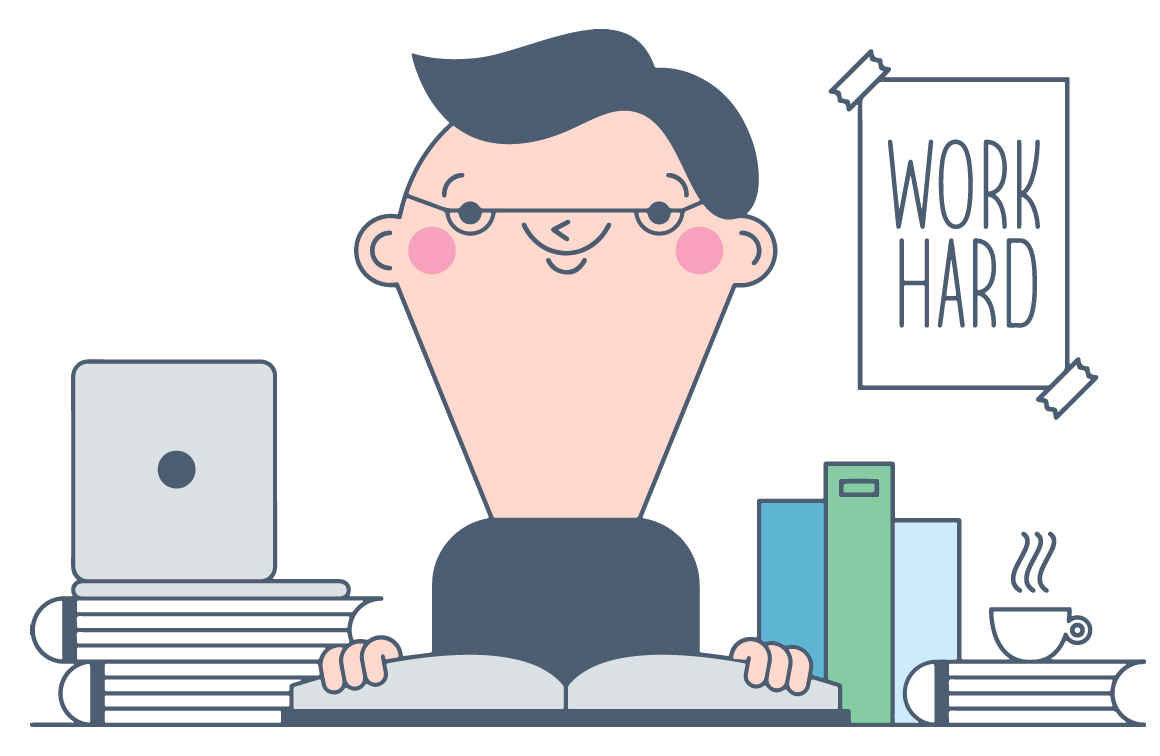 Need Mortgage Insurance Advice?
For many families, their home is the most valuable asset they own so it stands to good reason they want to keep it protected.
While it is possible to get Mortgage Insurance quotes online, it is important that you take great care when making your decision. That is why we recommend seeking financial advice.
With the help of the experts of the Drewberry team, you will get to know all of the important details of the different Mortgage Protection Insurance policies and find the best possible protection for your family and your home.

Get in touch with one of our advisers today for more information and accurate Mortgage Life Insurance and MPPI quotes from the best UK insurers.
For more information on the different types of Mortgage Protection Insurance and impartial financial advice, don't hesitate to get in touch with our experts on 01273646484.
Jeremy Cornford
Independent Protection Expert at Drewberry
Compare Top 10 UK
Protection
Insurers

Takes approx. 60 seconds
Frequently Asked Mortgage Protection Insurance Questions
I have £100,000 critical illness cover with my partner and wanted to know whether it pays out 50% for...
I am looking to take out mortgage life assurance with critical illness protection but I am not sure which...
I'm considering either a critical illness policy or a life insurance policy, is there anything...
I need life insurance for my mortgage but wasn't sure what decreasing term life insurance means?...
Other Popular Articles


Use our 2019 UK mortgage insurance calculator to work the type of over you need and how much it will cost. Compare instant online quotes from Aviva, LV, Vitality...


What is the best Mortgage Insurance? Find out about the different types of Mortgage Protection Insurance, what they cover, and which one is right for you.


Read our expert guide to find out whether you need Mortgage Insurance? Speak to our expert advisers and compare instant online quotes...


Should I choose Level or Decreasing Term Life Insurance to protect my mortgage? Find out whether Level or Decreasing Mortgage Life Insurance is right for you.