How Much Does Financial Advice Cost?
Before the introduction of fee-based advice, financial advisers in the UK were mainly remunerated by the sales commissions that product providers attached to their wares. Although this was standard practice for decades, it inevitably resulted in instances of sales bias to the detriment of consumers.
Fee Based Financial Advice
The introduction of new rules on fee-based financial advice at the end of 2012 aimed to remove this type of bias. It also prompted a major shakeout of the UK's adviser industry. Since then, the quality, transparency and professionalism of the UK's financial advice has steadily risen while its consumers are still coming to terms with the idea that they're better off paying a separate fee for the financial advice they receive.
Below are the fees charged by Drewberry Wealth Management Ltd for our investment advice. We have a different fee structure for insurance advice, which is supplied through our insurance arm, Drewberry Insurance Ltd.
Compare Top 10 UK Insurers
Find out how a Drewberry financial adviser can help you reach your destination by making the most of your finances.
Call us on
Should I Pay a Fee for Financial Advice?
To fee or not to fee? According to the
Money Advice Service
, the UK's financial advisers charge fees in a number of different ways. The most common include an hourly rate, set fees for certain types of advice or monthly or ongoing fees.
Common Financial Adviser Fee Structures
When it come to adding value to your personal finances, there are a number of areas where a good financial adviser can be especially useful.
An Hourly Rate
This can vary between £75 and £350 an hour, with the UK average around the £150 per hour mark
Set fees for work of a certain type
These can range from several hundred to several thousand pounds
A Monthly Fee 
This can be structured either as a flat fee or as a percentage of the sum you want to invest
An Ongoing Fee
Which is paid in return for an ongoing service
Why do IFA fees vary so much?
As you can see there's quite a significant range in the fees charged by UK financial advisers.
While this differential partly reflects the various levels of service that are on offer, one of the most significant drivers is the geographic location of the adviser in question.
Adviser Overheads
Understandably, advisers who rent office space in London – one of the world's most expensive cities – have much higher overheads with which to contend. This cost is generally reflected in higher fees for advice.
The same is true for advisers based in other expensive territories such as the UK's other major cities or the London corridor. As a result, the cheapest rates or fees will tend to be offered by those advisers in less metropolitan areas.
Focus on Quality
Unfortunately, this means that the actual level of fees charged by an adviser generally offers few clues as to the quality of the service they might offer.
Worryingly, it also means that the UK's legions of private investors are being asked to pay widely varying fees for the advice they receive based purely on where they might happen to live.
Financial Adviser Research and Independent Reviews
Where the cost of advice doesn't necessary reflect the quality you are best doing your research to make sure your IFA is reputable. You can do this by firstly checking they have the correct regulation on the FCA website. In addition you can turn to independent review websites to see other individual's experience with the firm whilst also asking for them to provide references from existing clients.
At Drewberry™ we do things a little differently…
We have well-staffed offices in London (right above Cannon Street Station) as well as in Brighton, where we're happy to welcome those clients who prefer to meet face-to-face.
Keeping costs down…
But because our business is built around robust modern technologies that enable our clients to deal with us online or by phone, we have clients based in every part of the UK.

Our fees are based on the time it takes our experts to produce individually-tailored client advice and those fees are the same for clients right across the UK.
Our Fee-based
Financial Advice
At Drewberry Wealth the fees we charge consist of a 'strategy fee' and an 'implementation fee'.
Strategy Fee
The former covers the time it takes for our advisers to produce a set of recommendations that are individually tailored to your unique circumstances.
Implementation Fee
The latter covers the cost of actually putting those recommendations into action and equates to a small percentage of the value of the assets that might be involved. Whether you decide to follow our recommendations or not, we'll always agree the likely costs with you upfront before the 'meter' starts running.


We've found that some clients will prefer to meet the cost of advice as a standalone bill while others are more comfortable for the cost to be met from the underlying assets involved (there can be financial planning benefits to both approaches, depending on the client's circumstances).
How We Charge for our Financial Advice
Our Strategy Fee
Generally ranges from £500 to £3,000…
The extent of the strategy fee we charge will vary depending on the complexity of each individual case. For example, for the analysis of a relatively straightforward single pension contract the fee is likely to be close to £500. However, most of us who have been working for some time will have accumulated a range of different pension contracts from the various jobs we've held over the years.
What does our strategy fee pay for?
In this sort of scenario, we'll need to contact each of the pension providers in question to produce an accurate valuation of your assets along with a breakdown of your portfolio, its tax efficiency and the charges you're paying. Frequently, we'll also need to track down lost pension contracts.
This is something we're only too happy to do but it takes up a reasonable amount of our advisers' valuable time. Factors like this mean that the strategy fee for more complex pension arrangements is likely to be closer to the top end of the £3,000 range.
What do you get for your money?
In return for the strategy fee we quote, you'll receive a written report which details all of our recommendations. At this stage, the strategy fee is payable whether or not you ultimately decide to implement our recommendations.


This is because it represents a significant amount of professional time and effort on our part. However, for clients who decide to take our advice, we're happy to offset our strategy fee entirely.
Offsetting our strategy fee
As a business, Drewberry's goal is to provide first-class professional advice and for those we advise to become long-term clients of ours. That's why we're happy to offset our strategy fee against the implementation fee we charge when clients decide to act upon our recommendations.
Our implementation fee
When (or if) you decide to put Drewberry's advice into practice we'll charge an implementation fee which is based on the level of assets you have to invest. It breaks down like this:
| | | |
| --- | --- | --- |
| 3.0% | Of the first £50,000 | £1,500 |
| 2.0% | Of the next £50,000 (to £100,000) | £1,000 |
| 1.0% | Of the next £150,000 (to £250,000) | £1,500 |
| 0.5% | Of funds over £250,000 | £1,250 |
| | Total | £5,250 |
Ongoing advice
For the ongoing management of a client portfolio, which includes monitoring its performance, charges, tax efficiency and contribution levels as well as producing regular market updates and portfolio valuations, we charge a simple 0.5% for annual reviews and 0.75% per annum for bi-annual reviews.


The Value of Financial Advice
At Drewberry, we think that the advice we provide is likely to pay for itself several times over during the course of our clients' lives. But for most people, the real value in paying a fee for professional advice lies in avoiding the risk of getting it wrong.
The simple truth is that most of us don't have anything like the free time, or the interest, needed to stay abreast of the latest changes to the UK's tax regime or the best performing investments for our needs.
Does Financial Advice make a difference?
People who receive financial advice tend to end up wealthier than those who don't. Numerous studies have found that individuals who take regular financial advice over the course of their adult lives end up substantially better off than those who don't.
No Goals & No Financial Advice

£18,138
This is the annual income an individual approaching retirement can expect if they have no financial targets and have not received any professional financial advice.
Financial Advice without Goals
£24,794
This is the annual income an individual approaching retirement can expect if they have taken the time to consult a financial adviser about their retirement.
Financial Advice
with Goals

£27,736
This is the annual income an individual approaching retirement can expect if they have consulted a financial adviser and set clear retirement goals.

SOURCE: Morningstar 2013 Study
A 2013 US study by Morningstar found that financial planning advice can add almost a third to the value of retirement wealth.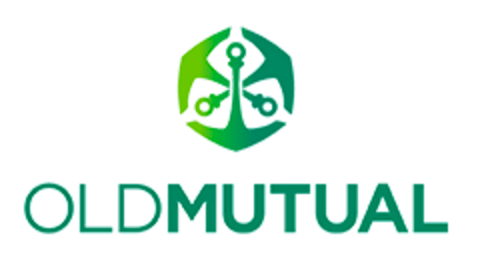 SOURCE: Redefining Retirement Survey
The Old Mutual Redefining Retirement Survey 2015 found that the average retirement income for those that took regular financial advice and who had a clear investment target was more than 50% higher than the average income for those who did not take regular advice.
Understanding your Financial Risks…
It helps to think of the risks of trying to manage your own finances as breaking down into two very different types of risk.
Your Lifestyle Risks
Lifestyle risks are the simple mistakes that we can all make over the years and which can prove so costly by the time we get to the end of our working lives.
Don't delay saving for retirement
These can be anything from failing to join your employer's company pension scheme when you had the chance to putting off sorting out your pension until you got your new business off the ground, moved house or paid for a wedding. Years later, when you come to retirement you can never replace what might have been 40 years' investment growth on the contributions you missed.
Read Drewberry's tips for getting the best pension advice here >>
Make sure you are protected
Similarly, losing your income for a sustained period due to accident or ill health (around 20% of Brits had to take 3 months off work for this reason, according to Drewberry's 2015 survey) can have a lifelong impact on your finances. If you are not protected it is worth considering a comprehensive income protection policy →
Even those of us fortunate enough to remain in good health and in regular employment throughout our adult lives still make costly errors. Whether it's paying too much for our mortgage or maintaining costly credit card and overdraft balances for years at a time, too many of us let our busy lives distract us from making sensible financial arrangements.
Investor Risk
The second type of risk for investors who try to 'struggle through' on their own is what might be called 'investor' risk.
These are the risks that come from knowing not knowing as much as a trained professional adviser. This can cover anything from failing to make full use of your household's ISA allowance to missing out on the chance to 'turbo charge' your retirement savings through the use of the pension carry forward or paying out too much in product fees year after year.
DIY Financial Advice
There are also numerous investment risks that attend the business of choosing your own portfolio of funds. This is because very few of us have a worthwhile understanding of how to properly diversify a portfolio across different asset classes, regions or investment styles.

Similarly, too many of us settle for average performance from our fund selections while too few of us review our portfolios as often as we should. Even fewer of us rebalance our portfolios when they start to move away from their original asset allocation.
Such factors can prove very costly, especially to those who might be nearing the time when they want to draw their pension benefits (if you don't rebalance your portfolio the risk level of your holdings can increase significantly over time).
Holistic Financial Advice
At Drewberry, we take a holistic approach which means that we look at your finances in the round. We know that – whatever you might read – there are no shortcuts to building wealth. Creating financial security takes time, discipline and no small amount of sacrifice. It also means getting the simple things right, year in and year out.
This is the essence of our approach at Drewberry and it's why we think our fees pay for themselves over time.
Other Popular Articles

Our London financial advisers offer financial planning, retirement, pension and insurance advice to individuals and businesses throughout City and Greater London...

An expert guide to the different types of financial advice which are available and the key things to look out for | Drewberry™ - How Financial Advice Should Be...


Our Brighton financial advisers offer financial planning, retirement, pension and insurance advice to individuals and businesses throughout Brighton and Hove...


Is financial advice worth it? Whether you're looking for UK financial advice on pensions, investments or to engage in tax planning, most people understandably want to ensure financial advice...