Join our Partnership Portal…




We work with professional services firms throughout the UK ensuring they have a trusted partner to turn to should a client require any pension, investment or insurance advice.
Tom Conner
Director at Drewberry
Why partner with us?
We thought the traditional way of introducing a client was a little antiquated and lacked transparency, send your partner an email and hope for the best! We like to do things properly and we wanted to make this experience better.
So we built our partnership portal, you can log in to your portal and have complete information on the clients you have introduced and any fees you may be due:
Upload new clients you wish to introduce
Find out what stage your client is at in our advice process
Find out which of our advisers your client is dealing with
Find out whether we have made a new sale
Find out the current payment status of any introducer fees you may be due
For a demo follow the link below and enter the test user details.
| | |
| --- | --- |
| URL | |
| Username: | test@drewpartner.co.uk |
| Password | admin.123 |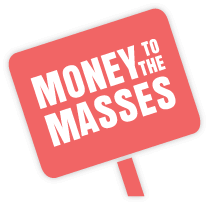 Why Money to the Masses partner with us…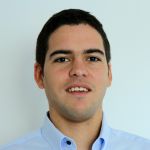 We have been working with Drewberry for over a year now and it just makes sense. You can see the leads you have passed over to them and you get to see the service that has been provided. At the end of each month I get a clear report and payment for any policies which have gone live.
Damien Fahy
Founder of Money to the Masses
We are a safe pair of hands…
Our ethos is to provide the best possible service demonstrated by the growing number of 5-star rated reviews with 98% of our clients saying they would recommend us
We were nominated for Protection Intermediary of the Year at the Protection Review Awards in 2013, 2014 and 2015 and the Cover Excellence Awards in 2015, 2016.
We placed over £1 billion worth of risk with insurers for our clients in 2015
We provide advice on products from all of the major providers including Aegon, AXA, Aviva, Bupa, Friends Life, Legal & General, Liverpool Victoria, PruProtect, Old Mutual and the list goes on
We are frequently quoted in leading papers such as The Independent and Financial Times with a growing reputation in the media as insurance and financial experts.
How can we support you?
Tailored email campaigns
We have a suite of template emails which you can use to engage your clients and drive more sales. We can even automate this process for you to make it as easy as possible.
Supporting product literature
Similar to this short PDF detailing our partnership proposition we have PDF guides for all the various services we provide which you can utilise to engage your clients.
Branded landing pages
We can create product/service specific landing pages which are branded up in with your logo and colours. We can include links to these pages in emails and the product guides to drive your clients to take take action.
Who can we help?
Individuals & Families
Using products such as personal / mortgage life insurance, income protection and critical illness cover to ensure a clients family is adequately protected
Arranging private medical insurance (PMI) to allow for quality healthcare to be provided promptly in private hospital wards / facilities
Contractors
Helping contractors replace their employee benefits. This often includes arranging income protection and life insurance that can be paid through their business as well as a personal health insurance plan
It also often involves providing advice on whether they should consolidate pensions from their previous employers into their new arrangement
Business Owners & HR
Using keyman insurance to help the owners of businesses insure their key people against the risk of death or critical illness, thus protecting profits and business continuity
Arranging shareholder protection to provide the structure and funds for a seamless transition of shares after the death or critical illness of a shareholder
Implementation of benefits such as group life insurance, group income protection, private medical insurance and a company pension
High Net Worth Individuals
Constructing risk optimised investment portfolios either for the propose of wealth accumulation or the drawdown of wealth in retirement
Tax efficient investing using ISA / pension wrappers and alternative investments such as venture capital trusts or the enterprise investment scheme
Inheritance tax planning making use of various insurances and tax wrappers to help clients pass wealth on to the next
generation in the most efficient way.
What could you earn?
We work with professional introducers throughout the UK, from estate agents and solicitiors to other web-based firms. If you would like to join our partnership portal please do not hesitate pop Bronja an email or give her a call to find out more.
Bronja Whitlock
0208 789394
bronja.whitlock@drewberryinsurance.co.uk
Find out more about Drewberry™