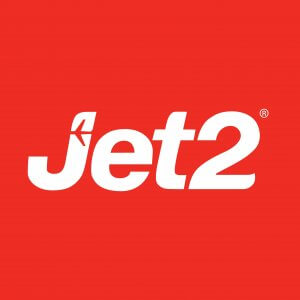 Jet2 Travel Insurance [Review]
This Travel Insurance Review

Written by:
Alicia Hempsted
Content Manager at Drewberry
⏰  7 min read
Founded
1983
Company Type
Private Limited Company
Company Overview
Founded in 1983 as Channel Express, Jet2 today is now one of the UK's largest airlines, transporting nearly 7 million people each year. As well as providing cheap flights and holidays, it also offers Jet2 Travel Insurance policies that provide affordable cover for holiday goers and globetrotters.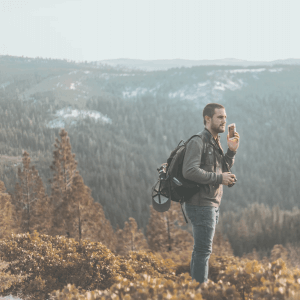 Jet2 Insurance is an appointed representative of ROCK insurance Group, the supplier of Jet2 Travel Insurance policies. These policies have 3 different levels of cover to give people the option of low-cost cover or comprehensive.
Jet2 also offer optional Winter Sports and Gadget cover with its policies as well as the option to extend the list of sports and activities beyond what's covered as standard.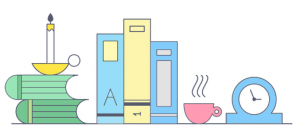 Jet2 Travel Insurance Review
Jet2 offer three levels of Travel Insurance cover, all of which are available as either Single-Trip or Multi-Trip policies.
With a Single-Trip policy, your Travel Insurance will cover you for a single trip lasting up to a maximum of 365 days. With a Multi-Trip policy, you will be covered for as many trips as you take in a year providing none of your trips exceed 31 days in length.
All 3 policy types offer the same level of Winter Sports cover. So, even if you choose a basic policy you can still get comprehensive cover for your winter holidays. Multi-Trip policies get 21 free days of Winter Sports Cover per year.
If your holiday activities are not covered as standard by your Jet2 Travel Insurance policy, you can add optional Sports & Activities Cover which adds an additional list of travel activities to your policy's cover. This list includes activities that present a higher level of risk for persons taking part, so adding this cover to your policy will require you to pay an additional premium.
If you are interested in working abroad but still want to keep your Travel Insurance cover, you can add Table D of Jet2's optional activities and add cover for manual work to your policy.
Jet2 offer 4 options for the reach of your Travel Insurance coverage that you can choose from. Choosing options that include more countries will increase the cost of your policy:
Home Country
Europe
Worldwide, excluding USA, Canada, Caribbean and Mexico
World, including USA and Canada
Jet2 Travel Insurance policies have a maximum age limit and people exceeding this age limit will not be able to apply for cover. Single-Trip policies have an upper age limit of 85 years old while Multi-trip policies have an age limit of 70 years old. Winter Sports Cover is also unable to cover anyone over the age of 60.
Jet2 Travel Isnurance
Get up to £15million in Emergency Medical Cover while you travel!

Jet2 Travel Insurance Policy Summaries
All three cover levels have similar offerings when it comes to Winter Sports Cover, although the excess you have to pay for claims differs between them.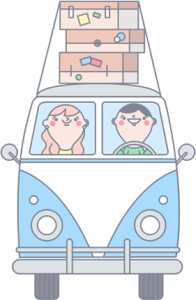 Additional Information About Travel Insurance from Jet2
Key Comparison Points for Jet2 Travel Insurance
Jet2 offer several options if you want to add additional sports and activities to your policy. Tables B, C & D are available which can cover basic activities like hiking and cycling as well as high risk activities like bungee jumping, canyoning, and hand gliding.
Most insurers automatically exclude manual labour from their policies and working abroad – whether paid or unpaid – means that you may not be able to claim. However, Jet2 can cover you for manual ground level work when you add additional Sports & Activities Cover to your policy.
If you purchase a Multi-Trip Jet2 Travel Insurance policy, you will automatically receive up to 21 days of Winter Sports Cover per period of insurance. However, if you choose, you can still add optional Winter Sports Cover to your policy if you want your cover to last longer.
Jet2 Travel Insurance Excess
While most types of claims where an excess is applied use the general excess amount as shown below, certain types of claims have their own excess amount. Both Currency Cover and Gadget Cover have an excess of £50.
| | |
| --- | --- |
| Cover Level | Excess |
| Essential | £200 |
| Super | £185 |
| Super Plus | £150 |
The certain cover types where the general excesses apply are:
Medical Cover
Emergency Dental Cover
Hospital Benefit
Cancellation Cover
Baggage Cover
Lost or damaged equipment (owned & hired) under Winter Sports Cover
Policy Exclusions
The different types of cover available on a Jet2 Travel Insurance policy each have their own exclusions that you will need to carefully read in your policy documents. In addition to these minor exclusions there are some general exclusions that will apply to the entirety of your policy's cover. In the following instances, you will not be able to claim any cover for any incidents that arise:
Suicide, attempted suicide, causing yourself deliberate harm, or wilfully putting yourself or someone at risk of danger.
Abuse of alcohol, drugs or solvents or operating a vehicle under the influence of any of these substances.
Travelling to a country or specific area that the Foreign and Commonwealth Office has advised against travelling to or travelling against the advice of a medical professional.
Claims arising from wilful or malicious acts or claims that are the direct result of a policyholder committing an unlawful or criminal act.
Bankruptcy or liquidation of any of the suppliers you used to arrange your transport, accommodation or activities.
Loss, damage, illness or injury arising from war, invasion, rebellion, revolution, insurrection or acts of foreign enemies. Acts of terrorism are also excluded, although you may still claim medical cover, or personal accident cover relating to acts of terrorism.
riding on a quad bike, riding on a motorcycle with an engine capacity in excess of 250cc, riding a motorised vehicle without a helmet or driving a motorised vehicle without an appropriate licence.
Any claims arising from ionising radiations or radioactive contamination from nuclear materials.
Other Popular Articles


What are the best UK Travel Insurance companies in 2019? Read our expert guide, get tops tips on buying cover and compare the UK's best Travel Insurance companies


Read our 2019 Boots Travel Insurance Review. Learn the basics about Travel Insurance from Boots, what it covers, and compare the best UK Travel Insurance companies.


Read our 2019 Post Office Travel Insurance Review. Learn the basics about Travel Insurance from Post Office, what it covers, and compare the best UK Travel Insurance companies.


2019 Travel Insurance policies from Allianz Global Assistance offer 4 different levels of cover, including specialised Backpacker Travel Insurance. Read Drewberry's Allianz Travel Insurance review to learn more.