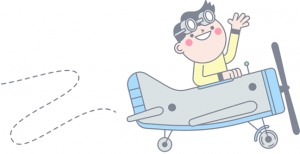 Compare Best Travel Insurance Companies 2018
This Guide

Written by:
Alicia Hempsted
Content Manager at Drewberry
⏰  10 min read
What is the Best Travel Insurance?
Travel Insurance companies offer so many different types of cover under their various policies and each has their own unique limits, which can make it difficult to figure out which is the best Travel Insurance policy for you.
Most providers also offer different variations of cover. At the very beginning of looking for your policy, you will need to decide between a Single-Trip and Multi-trip policy. This will determine how many trips you can take while covered by your policy.
After this, you will likely need to choose where you want to be covered. Standard coverage areas are often Europe, Worldwide (excluding North America) and Worldwide (including North America), reflecting higher medical expenses in North America.
You'll also need to decide how comprehensive you want your policy to be and if you want to add any optional add-ons you would like to your policy, such as Winter Sports Cover.
All these different options mean it's so important to seriously consider which types of cover you need how much you need before you shop around. The best Travel Insurance policy isn't necessarily one that covers more or costs the least; it's the one that ticks all your boxes for the best price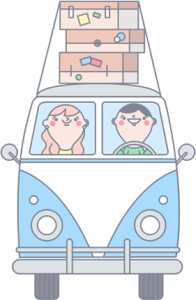 Compare Top UK Travel Insurance Companies
For ease of comparison, the below policies are all the best Travel Insurance policies offered by the insurers. Some providers have tiers of cover available ranging from basic to fully comprehensive – check the insurer review pages for more on this.
Admiral Review

Platinum Travel Insurance

Cruise cover comes as standard on Admiral Platinum Travel Insurance policies; it must be added to lower tiers of cover, known as Admiral and Admiral Gold.

Medical Cover: £20,000,000
Cancellation: £5,000
Baggage Cover: £2,500
Add-ons: Gadget Cover / Golf Cover / Winter Sports Cover

Standard Cover

Aviva offers only one level of cover with their policies. However, to ensure that your cover is tailored to your needs they offer several options to help you tailor your cover and the policy itself is the right level of comprehensive for those looking for simple and standard cover.

Medical Cover: £10,000,000
Cancellation: £5,000
Baggage Cover: £1,500
Add-ons: Airspace Closure / Baggage / Extended Travel Disruption / Winter Sports Cover / Golf Cover / Scuba Diving Cover

Platinum Policy

Boots insurance policies are more open to older travellers and those with medical conditions. Boots will assess pre-existing conditions on a case-by-case basis and there is no upper age limit for cover under their Single-Trip policies. Boots also has a range of policy types for different kinds of getaways.

Medical Cover: £10,000,000
Cancellation: £7,500
Baggage Cover: £3,500
Add-ons: Gadget Cover / Force Majeure Cover / Extended Activities Cover / Cruise Cover / Winter Sports Cover / Wedding Cover

John Lewis Review

Premier Policy

John Lewis offer three levels of cover: Essential, Plus, and Premier. With their policies, John Lewis also offer extended Technology Cover as an optional add-on that will insure your gadgets and electronics for up to £2,500 with a Premier policy. You can also choose to double your excess to reduce the cost of your policy overall.

Medical Cover: £10,000,000
Cancellation: £8,000
Baggage Cover: £2,500
Add-ons: Winter Sports Cover/ Golf Cover/ Wedding Cover/ Extended Technology Cover

Superior Policy

Providing you declare your health problems when you apply for your policy, Travel Insurance 4 Medical will provide you with Travel Insurance with most medical conditions covered. It covers an extensive list of pre-existing conditions, ranging from Asthma to Vertigo.

Medical Cover: £10,000,000
Cancellation: £5,000
Baggage Cover: £2,500
Add-ons: Winter Sports Cover / Cruise Cover / Gadget Cover

Premier Plus Policy

Post Office offers a highly comprehensive range of policy options with varying levels of cover ranging from basic to all-encompassing. They received a silver award in 2017 for 'Best Travel Insurance Provider' at the Best Travel Insurance Awards.

Medical Cover: £10,000,000
Cancellation: £10,000
Baggage Cover: £3,000
Add-ons: Winter Sports Cover/ Business Cover/ Golf Cover/ Cruise Cover
Drewberry's Best Travel Insurance Tips
Don't ignore pre-existing health conditions – if you are suffering from any health problems, it is vital that you declare them to your insurer when you take out your policy. If you do not inform your insurer of a health problem you can jeopardise your coverage. This also includes health problems that you are still waiting for a diagnosis for if you have yet to get your results from investigations.
Double check that your holiday activities are covered – Insurers have a set list of activities and sports that they are willing to cover you for while you are abroad, with winter sports and activities typically offered as an optional add-on. Before you make great plans on your holiday, it pays to double check that all of the fun activities that you have planned are covered by your policy.
Take the appropriate measures to ensure the safety of your belongings – A common exclusion for most  policies is the loss or damage of possessions that are improperly cared for. If you don't take the necessary steps to protect your valuables – such as leaving them unattended while you take a dip in the sea – then your insurer is likely to reject your claim if something unfortunate were to happen.
Consider your choice between a Single-Trip or Multi-Trip Policy – Multi-trip policies can be great value if you travel abroad frequently, but it may be cheaper to buy Single-Trip policies for each trip if you don't travel as frequently.
Buy your policy early and leave enough time before your trip – One of the most useful types of cover offered by Travel Insurance is Cancellation Cover. Buying your policy far ahead of going on your trip means that your insurance protection will be in place if anything happens that causes you to cancel or delay your trip. In fact, the best time to buy your policy is when you book your trip.
Don't ignore the excess – If you are looking for cheap Holiday Cover then there are plenty of basic policies to choose from that still offer valid cover for things that matter. However, it is important that you look out for your policy's excess before shopping around. Some of the cheaper policies available may be so because the excess is a lot higher than normal.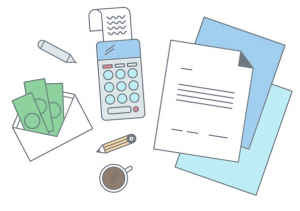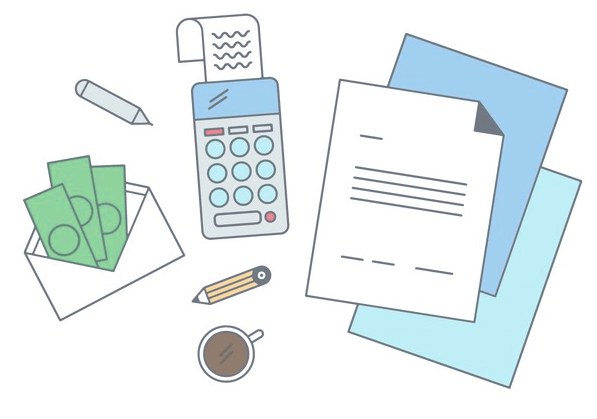 How Much Does the Best Travel Insurance Cost?
When comparing Travel Insurance policies, it is important that you look at more than just the cost. While it can be tempting to opt for a cheaper policy, some of the low-cost Travel Insurance options may have a high excess or may not offer enough cover to fulfil your needs while you're abroad.
Sam Barr-Worsfold
Independent Protection Expert at Drewberry
Level of Cover: The extent of cover that you get from your policy will be depend on the insurer you choose and the available options they offer you. Many of the best Travel Insurance companies offer a range of policies that give different levels of cover. More expensive policies may offer more types of cover while you're abroad or more compensation for your claims.
Excess: Most policies – apart from some of the most comprehensive – will have a mandatory excess that will apply to certain types of claims.
Health and Medical History: If you aren't in a good state of health or if you have a pre-existing medical condition, you may face the difficult choice of having to pay more for your cover to ensure you are covered or having your health problems excluded from your cover. Fortunately, there are certain providers on the market who will consider cover for those with pre-existing conditions.
Destination: European trips will typically cost less compared to trips elsewhere around the world. The level of risk that comes with travelling to your country of choice will contribute to the cost of your policy. Worldwide policies that cover you anywhere in the world will cost the most.
Multi-trip or Single Trip: Multi-trip Travel Insurance can sometimes cost as much as double a Single-trip policy. If you travel frequently throughout the year, however, a Multi-trip can save you money in the long run provided you travel frequently enough to get the most out of your policy.
By choosing a policy and the appropriate options that apply specifically to your needs, you can avoid overpaying for cover you don't need or settling for insufficient, cheaper cover.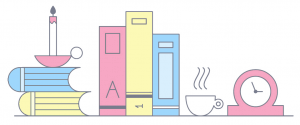 Travel Insurance Cover Definitions
Medical Cover
Cancellation and Curtailment Cover
Delay Cover
Accidental Death & Disability Cover
Baggage and Personal Belongings Cover
Definition: This cover will pay out to cover the loss or damage of any of your baggage or personal belongings up to a certain amount.
What to look for: If you plan to take any particularly valuable items with you while you are abroad, you will need to look carefully for your policy's 'per item' cover limit. Some policies offer quite a low cover limit per item for your valuables but instead offer optional Gadget Cover or Tech Cover that will cover your expensive electronics for an extra fee. You will need to work out for yourself the value of your luggage and decide how much cover is the appropriate amount.
Money and Travel Documents Cover
Personal Liability and Legal Expenses Cover
Sports / Winter Sports and Hazardous Activities Cover
Major Incident / Catastrophe / Force Majeure Cover
Other Popular Articles