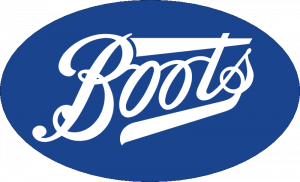 Boots Travel Insurance [Review]
This Travel Insurance Review

Written by:
Alicia Hempsted
Content Manager at Drewberry
⏰  7 min read
Founded
1849
Company Type
Subsidary
Company Overview
Boots UK is part of the Retail Pharmacy International Division of Walgreens Boots Alliance, Inc. Boots is also one of the UK's best-known retailers and providers of pharmaceutical, health and beauty products and services.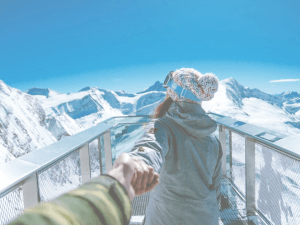 In partnership with Travel Insurance Facilities PLC, the retailer released its own branded Boots Travel Insurance, specialising in affordable cover for customers with health problems.
As wells as offering multi-trip and single trip cover, Boots Travel Insurance policies have 5 different levels of cover to choose from: Lite, Bronze, Silver, Gold and Platinum.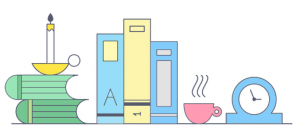 Boots Travel Insurance Review
Boots offer a 15% discount across their Travel Insurance policies if you apply online.
Boots will cover  many medical conditions including diabetes, high blood pressure, heart conditions and cancer, provided they have been declared and accepted in writing. This will be assessed on a case-by-case basis at the time of application.
Boots have no upper age limit on single trip policies, so elderly family members that may not normally be given cover will be covered under a Boots Travel Insurance policy. This includes covering many chronic conditions associated with age, coverage for which will again be assessed on a case-by-case basis at application.
Boots offer 5 different levels of cover, ranging from low-cost to highly comprehensive. This allows you to choose the right amount of cover to suit your budget and your needs.
Each Boots Travel Insurance policy comes with a standard 'Activities Pack' which provides you with cover for around 100 holiday activities. If, however, you would like to be covered for more risky or dangerous activities, you will need to pay more to add different Activity Packs to your policy that cover more activities.
Standard Travel Insurance from Boots does not cover you if you are on a cruise. Instead, Boots sells an extension specifically for cruise holidays as well as extensions to cover overseas weddings and golfing events.
Boots Travel Insurance
Apply Online Now to Save 15%!

Boots Travel Insurance Policy Summary
Lite
Boots Lite Core Cover

Cover

Cover Limit

£1,000,000

£15 per night
Maximum £150

£5,000

£1,000

£10 per 12 hours
Maximum £100

£1,000

£150

£100

£1,000,000

£100

Single Trip Key Facts

Multi-Trip Key Facts

Policy Terms
Bronze
Silver
Gold
Platinum
Optional Add-On Cover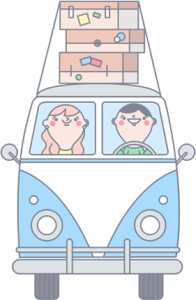 Additional Information about Travel Insurance from Boots
Key Comparison Points for Boots Travel Insurance
Platinum and Gold Travel Insurance from Boots includes highly comprehensive cover, especially in terms of cover for injuries and health problems. While abroad, you can claim to replace prescription glasses and medication and if you suffer injury while travelling, you can claim for corrective surgery, physiotherapy, and home help once you return to the UK.
Boots offer a range of different policies to cover your travels. In addition to having 5 different levels of cover, they also offer a choice of Single Trip policies, Multi Trip policies, and Longstay policies, all of which can be tailored for couples, families, and students.
Boots are willing to cover pre-exisiting medical conditions provided you declare these conditions when you take out your policy. If in the time between taking out your policy and going abroad your health takes a turn, you will need to declare your health problem before leaving on your trip, otherwise you will not be covered for the condition.
Lite and Bronze Travel Insurance policies from Boots have very limited cover compared to Gold and Platinum, covering only the basics. For example, they will not cover you if you are mugged or if you need an emergency replacement prescription. However, if you are only looking for a simple policy, Lite and Bronze are the lest expensive options.
Boots Travel Insurance Execss
Each level of Travel Insurance cover has a different level of Excess that you will need to pay when you claim certain types of cover.
| | |
| --- | --- |
| Cover Level | Excess |
| Lite Cover | £100 |
| Bronze Cover | £75 |
| Silver Cover | £60 |
| Gold Cover | £50 |
| Platinum Cover | Nil |
Policy Exclusions
General Exclusions
Existing medical conditions that have been not been disclosed to your insurance provider..

If the person injured or the item damaged or lost is involved in a deliberate criminal act.

If you have been refused by your carrier to travel for whatever reason.

If you were under the influence of non-prescribed drugs, alcohol, or solvents during the incident.

Delay, confiscation, detention, requisition, damage, destruction or any prohibitive regulations by Customs or other government officials or authorities of any country.

You are travelling against the advice or recommendations published by the Foreign and Commonwealth Office applicable at the time of your departure.

Suicide, self inflicted injury, or wilful exposure to danger.

You are piloting or travelling in an aircraft that is not licensed to carry passengers.
War, terrorism, invasion, revolution, or damage or loss to property while under the order of any government, public or legal authority.
Gadget Cover Exclusions
If the damage or lost electronic device is more than 48 months or was not in full working order before travelling.

Any theft, loss or damage that occurs to your electronic devices whilst travelling on public transport or on an aircraft unless they are being carried in your hand luggage or on your person.

If the electronic item was not purchased in the UK as new or refurbished with evidence of ownership.
Any electronic items over the value of your maximum level of cover.
Other Popular Articles


What are the best UK Travel Insurance companies in 2019? Read our expert guide, get tops tips on buying cover and compare the UK's best Travel Insurance companies

Read our 2019 Aviva Travel Insurance Review. Learn the basics about Travel Insurance from Aviva, what it covers, and compare the best UK Travel Insurance companies.


Read our 2019 Post Office Travel Insurance Review. Learn the basics about Travel Insurance from Post Office, what it covers, and compare the best UK Travel Insurance companies.


2019 Travel Insurance policies from Allianz Global Assistance offer 4 different levels of cover, including specialised Backpacker Travel Insurance. Read Drewberry's Allianz Travel Insurance review to learn more.