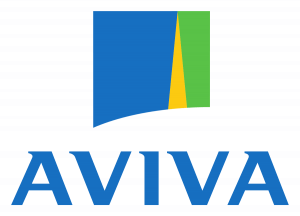 Aviva Travel Insurance [Review]
This Travel Insurance Review

Written by:
Alicia Hempsted
Content Manager at Drewberry
⏰  7 min read
Founded
1797
Company Type
Public Limited Company
Company Overview
Aviva was first established as the Norwich Union Society, eventually merging with CGNU PLC in 2000 under the name Aviva.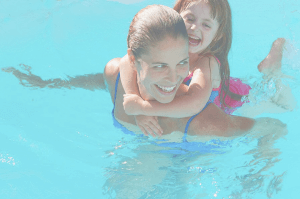 Today, the company is the UK's largest insurance provider, offering a broad range of insurance products including to Aviva Travel Insurance.
Unlike other insurers who provide a range of policies with different levels of cover, Aviva offers one simple and comprehensive Travel Insurance policy that can be adjusted with certain add-ons and options.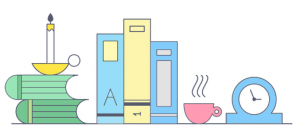 Aviva Travel Insurance Review
Aviva offer a basic, comprehensive Travel Insurance policy with options to extend your cover for specific situations.
You can add up to 8 friends of family members to your policy, so you don't have to worry about anyone missing out on vital insurance coverage while you're abroad.
Single Trip policies can cover as much as 120 days abroad as well as in the UK, while Multi-Trip policies can cover an unlimited number of annual trips per year as long as they're no more than 90 days in duration.
Aviva Travel Insurance policies cover more than 100 leisure activities as standard, however if you want to take part in winter sports activities then you can add Winter Sports Cover to your policy.
If at any time you need to claim Legal Cover, Aviva will provide you with confidential legal advice and negotiate on your behalf as well as pay out to cover expenses if they believe that you have a strong case.
Unlike other insurers that have a range of Travel Insurance policies to offer, Aviva has only one travel Insurance offering, which offers fairly comprehensive cover with several options to tailor your policy to your travel plans.
Aviva does not cover damage or loss of baggage as standard like some other policies, If you want to protect your luggage, you will need to add Baggage Cover to your policy at an additional cost.
Aviva Travel Insurance
Apply online now and save 10%!

Aviva Travel Insurance Policy Summary
While the following tables illustrate the overall limits of these types of cover, other smaller limits may apply for certain types of claims.
Aviva Travel Insurance Summary

Cover

Limit

Medical Cover

£10,000,000

Hospital Benefit

£50 per night

Accidental Death & Disability Benefit

£50,000

Cancellation Cover

£5,000

Delay Cover

£25 per 12 hours
£150 for luggage delayed more than 12 hours

Missed Departure Cover

£1,000

Currency Cover

£500

Travel Documents Cover

£750

Personal Liability Cover

£2,000,000

Legal Cover

£50,000

Force Majeure Cover

£750

Pet Care Cover:

£250

Policy Documents

   
Optional Cover

Cover

Summary

Airspace Closure Cover

£1,500 for delay
£5,000 for cancellation

Baggage Cover

Claim up to £400 per item enclosed within baggage
Limited to £1,500 per incident

Extended Travel Disruption Cover

£5,000
Plus £25 delay cover per day

Winter Sports

£500 for equipment
£200 for cancellation

Golf Cover

£1,500 for equipment
£250 for cancellation

Scuba Diving Cover

Cover up to 30m
Glossary of Travel Insurance Cover Terms
Accidental Death & Disability Benefit: If someone dies or becomes severely disabled while abroad, this cover will pay out a lump-sum benefit.
Airspace Closure Cover: If the airport or airspace is closed unexpectedly when you are due to fly, this cover will pay out to help you afford your alternative plans, whether your flight is cancelled or your stay abroad is extended.
Baggage Cover: If your baggage is lost, stolen or accidentally damaged, this additional cover option will reimburse you for the cost of repairing or replacing them. This also includes personal possessions and valuables.
Cancellation Cover: If unforeseen circumstances force you to cancel your holiday or cut it short, this cover will refund you some or all of the price of your holiday.
Currency Cover: If your holiday money is stolen or lost while you are abroad, this cover will reimburse you for the money you lost.
Delay Cover: If your international flight, train, or boat is delayed by more than 12 hours, this cover will pay out to cover the cost of temporary accommodation and food.
Extended Travel Disruption Cover: This optional extra extends the cover you can claim for cancelling your holiday or having to go home early. It allows you to claim for certain situations that you would not normally get cover, such as an FCO travel warning.
Force Majeure Cover: This will cover some of the cost of accommodation if an uncontrollable event prevents you from returning home, such as a fire, flood, or other acts of nature.
Golf Cover: By adding this cover to your policy, you will be able to claiming for damaged or lost golfing equipment, plus green fees if you are unable to pay.
Hospital Benefit: If you are admitted to hospital while abroad, Aviva will pay out a small benefit for each night you spend in hospital.
Legal Cover: If you need to settle a civil claim relating to your trip for an incident that resulted in injury, loss, or damages, this cover will help you cover the legal costs associated.
Medical Cover: This cover will pay out to cover the cost of any emergency medical treatment you may need while outside the UK. This payout can also cover any additional travel or accommodation costs associated with your treatment.
Missed Departure Cover: If you miss your flight from or to the UK due to other travel disruptions, the policy will pay out to help you cover any additional costs to allow you to reach your destination.
Personal Liability Cover: If en event occurs that you are legally liable to pay for, such as damage to another person's property or accidental injury, Aviva will pay out to help you cover the costs associated.
Pet Care Cover: If you are delayed from coming home and have a pet that is being cared for by a kennel, cattery, or professional pet sitter, Aviva Travel Insurance will cover the cost of extending your pet's stay until you are able to return home.
Scuba Diving Cover: With standard Aviva Travel Insurance, you are covered for 5 dives to a maximum of 15 meters in depth. But, if you add Scuba Diving cover to your policy, you will be covered for dives up to 30 meters and your cover will last for up to 21 days.
Travel Documents Cover: This cover will reimburse if during your travels your passport, tickets or essential travel documents are lost or stolen. You will only be able to claim this cover if you have taken the necessary precautions to ensure the safety of your belongings.
Winter Sports Cover: This optional cover extends your policy's cover to include winter sports. This means that you will be able to receive compensation for injuries, bought or rented equipment, and pre-paid ski packs and passes. You can also claim if there is no snow when you arrive.
Aviva Travel Insurance
Get 10% off when you apply online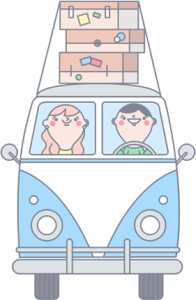 Additional Information about Travel Insurance from Aviva
Key Comparison Points for Aviva Travel Insurance
Aviva Travel Insurance policies can cover you in any country or region you select when you apply for your policy, although note that the exclusion for injuries resulting from war, civil commotion, riots, political instability etc. apply. You can even keep your cover if you are travelling around the UK, but only if your holiday includes 2 or more consecutive nights staying in pre-booked accommodation.
Aviva offer a 10% discount for your cover if you apply online, however this does not apply to any optional extras that you add to your policy.
Extended Travel Disruption Cover is a highly recommended cover to add to your cover. This is because it will cover you for certain situations that you may not normally be able to claim for and allows you to claim for more in certain situations, for example if an epidemic influenza affects your holiday destination.
Aviva provide a 24 hour Worldwide Medical Emergency Assistance Service if at any time you need to claim for Emergency Medical expenses. This service will put you in touch with a coordinator who will help you find and contact the nearest hospital, offer medical advice, and ensure that your medical fees are guaranteed.
Aviva Travel Insurance Excess
Certain types of claims will be subject to an excess, which is set at £50 for a standard Aviva Travel Insurance policy.
The following types of claims require you to pay a £50 excess per person or per incident to cover the costs incurred:
Cancellation of your holiday.
If your departure is abandoned after a 24 hour delay.
If you claim for emergency medical treatment.
Personal Liability when the incident relates to temporary holiday accommodation.
Claiming for a 'Force Majeure'.
If you claim to replace lost or stolen holiday money.
Baggage Cover claims.
If you have taken out Winter Sports cover or Golf Cover and your own personal equipment is damaged or lost.
If you claim for Airspace Closure cover.
Policy Exclusions
Pre-existing conditions that have not been disclosed and approved by your insurer.
Activities that are not listed in your policy documents
Any injury to persons or damage / loss of items arising from paid or unpaid manual work or physical labour.

Claims of loss or damage relating to war, invasion, civil war, revolution, rebellion or insurrection, military usurpation of power etc.

Contamination, radioactivity, nuclear assembly, nuclear fuel, nuclear waste, pressure waves caused by aircraft and other aerial devices.

Suicide, self harm, misuse of alcohol or drugs, or the consequences of deliberately placing yourself at risk of harm or death.

Any travel or accommodation costs that are recoverable from elsewhere, such as the provider.

Claims resulting from any tour operator, travel agent, airline or other service provider becoming insolvent and/or not being able or willing to carry out any part of their duty to you.

Voluntary cancellation of your trip because you're not enjoying it.

Injury or illness if you have not taken the necessary precautions advised, such as wearing a helmet or getting the recommended inoculations or medication for tropical diseases before going on your trip.
Other Popular Articles


What are the best UK Travel Insurance companies in 2018? Read our guide, get tops tips on buying Travel Insurance and compare the UK's best Travel Insurance companies