Is Mortgage Insurance Worth It?
When asking yourself if Mortgage Protection Insurance is worth it, you've got to assess the risks you're protecting your mortgage against.
The two main risks to consider are that you'll be out of work due to illness, injury or unemployment and won't be able to make the repayments or, sadly, you pass away during the life of the mortgage and your family can't afford to repay the loan.
There are two types of Mortgage Protection cover to insure your mortgage against these eventualities:
However, how do you know if either type of Mortgage Insurance cover is worth it for you?
Compare Top 10 UK
Protection
Insurers

Takes approx. 60 seconds
What Does Mortgage Insurance Cover?
There are two types of Mortgage Insurance:
Mortgage Payment Protection – this will insure your monthly mortgage repayments if you can't work due to accident or sickness (and potentially unemployment depending on you and your policy)
Mortgage Life Insurance – repays your entire mortgage if you pass away, which your loved ones may choose to use to remain in the family home even if they wouldn't be able to keep up with the mortgage otherwise.
What Does Mortgage Payment Protection Cover?
Mortgage Payment Protection Insurance covers a variety of circumstances including accidents, sickness and forced unemployment.

MPPI is a short term payment protection policy which is designed to pay out for a maximum of 24 months per eligible claim.
After your chosen deferred period, which refers to how long you have to wait before the insurer pays a claim (the shortest tends to be 30 days), your policy will kick in to cover your mortgage repayments.
What Does Mortgage Life Insurance Cover?
With Mortgage Life Insurance, you receive a lump sum designed to repay your mortgage if you die before you can pay off the loan.
Many people concerned about their loved ones' finances in the event of their death take out Life Insurance to ensure their families can continue living in their home.
Mortgage Life Insurance is split into:
Level Term Mortgage Life Insurance sees the amount of cover stay fixed over time and is therefore often seen as well-suited for interest-only loans where the capital balance stays fixed over time
Decreasing Term Mortgage Life Insurance sees the benefit fall over time, thus making it better for covering capital/principal repayment mortgages because the benefit falls alongside the outstanding capital of the loan.
Need Help? Start Live Chat with our Experts

Neil
Pensions Advice

Robert
Income Protection
Is Mortgage Protection Insurance a Requirement for a Mortgage?
Mortgage Protection Insurance is not compulsory. Sometimes you may be made to feel like it's mandatory to get Mortgage Insurance when you take out a new mortgage but it's not the case.
However, the reality is that many people prefer to have Mortgage Insurance Cover to protect their home and their loved ones against any misfortunes life might throw your way.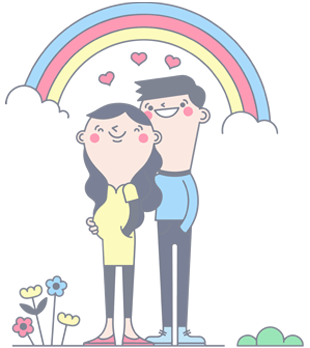 So while Mortgage Protection isn't technically a requirement, you might want to consider:
If you were out of work, could you keep up with your mortgage?
Do you have enough in savings to continue meeting your mortgage payments and keep a roof over your head while you recover and/or find a new job?
Alternatively, if the worst happened and you passed away, could your loved ones feasibly afford mortgage repayments?
Or would your family be saddled with a large, possibly un-payable, mortgage debt?
If you can't say for certain how you'll manage in these situations, then it may be that you need to look at insuring your mortgage. It's often one of the easiest ways to reduce the risk of your home being repossessed if you were to suffer an accident, sickness, become unemployed or pass away.
Jeremy Cornford
Independent Protection Expert at Drewberry
Is Mortgage Payment Protection Insurance Worth It?
Mortgage PPI protects your mortgage against the risk of illness or injury (and possibly unemployment depending on you and your policy).
No one needs to be told that a mortgage is a major, long-term financial commitment with a lot at risk if you can't make your monthly repayments because you can't work. You and your family could lose your home at a time when you're already vulnerable.
Essentially, anyone who is worried what would happen if ill health stopped them working, or if they were made redundant by their employer, could potentially benefit from Mortgage Payment Protection.
Is MPPI the Best Mortgage Insurance Option?
Whether or not Mortgage PPI is the best Mortgage Insurance for you will depend entirely on your circumstances. However, it's worth noting that Mortgage Payment Protection Insurance is not your only Mortgage Insurance option that will cover your mortgage repayments.
There are alternatives to protect your mortgage repayments if you're out of work, such as Income Protection Insurance, which could potentially be a better option.
It's hard to tell which is right for you without getting Mortgage Insurance advice – that's where the experts from Drewberry come in.
Sam Barr-Worsfold
Independent Protection Expert at Drewberry
Income Protection also offers a monthly benefit, just like MPPI. However, Income Protection is often seen as more comprehensive than Mortgage Payment Protection Insurance because it may offer greater depth of coverage for some people.
Income Protection
Long-term cover – when you choose your retirement age as your policy cease age, Income Protection will pay out until that age if you can't ever work again
Income Protection can guarantee premiums – those eligible for guaranteed premiums can fix the cost of Income Protection for the life of the policy, whereas many MPPI plans have reviewable premiums
You can secure a larger benefit – MPPI is linked to your mortgage payments, whereas Income Protection can cover a proportion of your total earnings
A more robust definition of incapacity – whereas Mortgage PPI will often uses inferior definitions of incapacity (e.g. 'suited-occupation'), Drewberry only recommends own occupation Income Protection so you'll be covered in the event you can't do your specific job.
Mortgage Payment Protection
Shorter-term protection – covers up to 24 months, but usually 12 as standard
Cheaper Mortgage Insurance – Given Mortgage PPI is more limited and the benefit is usually lower, it tends to be cheaper than the more comprehensive Income Protection
Pre-existing conditions face automatic exclusions – there's no medical underwriting for MPPI, so any conditions the insurer deems pre-existing may not be covered, making it hard to know exactly what you're insured for
Many have standard exclusions on medical conditions – always check the small print with MPPI because many place standard exclusions on certain medical conditions, which isn't the case with most Income Protection
Raising Awareness of Income Protection Insurance
Protecting Your Mortgage from the Risk of Losing Your Income…
Obviously whether Income Protection or Mortgage Payment Protection is right for you will depend on your individual needs and circumstances.
Budget of course plays a part as well. However, for those wanting comprehensive protection with a budget in mind, our experts can tailor a long term Income Protection to keep costs down.
Kay Mechial
Independent Protection Expert at Drewberry
Will Mortgage Insurance Pay Out?
Unfortunately, there's no industry-wide standard for publishing MPPI claims data, and few Mortgage Payment Protection Insurers currently publish their claims statistics.
Income Protection, however, is a different story. There's lots of data on Income Protection claims statistics readily available. The top three insurers by payout rate in 2016 each paid in excess of 96% of legitimate claims.
According to the Association of British Insurers, which publishes annual Income Protection claims data, 84.7% of all Income Protection claims were paid, worth almost £500 million in total.
Non-disclosure accounts for a major reason Income Protection claims are declined. That's why we ask you be as upfront and honest with us as possible during the application.
That way, we make sure we've got all the relevant medical details to provide the insurer with the most comprehensive information. If you're not sure if something could be relevant just ask – it's what we're here for.
Victoria Slade
Independent Protection Expert at Drewberry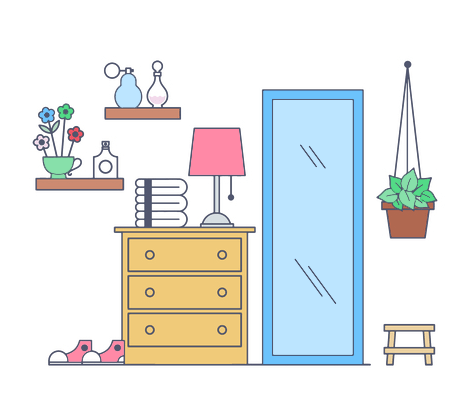 Is Mortgage Life Insurance Worth It?
Mortgage Life Insurance repays your mortgage should you pass away during the term of the mortgage. It pays out a cash lump sum in the event of death so your loved ones can stay in their home even if they could otherwise not afford the repayments without your income.
For those with dependent partners and children, Life Insurance can offer the peace of mind that comes with knowing they won't struggle financially with housing costs should you sadly no longer be around.

It's important to consider the risks involved when looking at Mortgage Insurance. If you have a mortgage, Life Expectancy Calculators – such as our one below – can provide valuable insight into the risk of death over the term of your loan.
Ultimately, you should consider what might happen to your home and your family if you were to pass away.
Robert Harvey
Independent Protection Expert
What is the Risk of Dying During Your Mortgage?
Youth is not a guarantee of safety – more than 1 in 10 (11.2% of the 597,208 deaths registered in the UK in 2016 among were aged 20-60
40.2% of the 1,250 men killed in land transport accidents (e.g. car accidents) in England and Wales in 2016 were aged 15-34
More than 1 in 5 deaths from cancer in 2012-14 were among people aged 20-64 according to Cancer Research UK
435 people die from cardiovascular disease every day in the UK according to the British Heart Foundation
A further 190 are killed by heart attacks.
Will Mortgage Life Insurance Pay Out?
Life Insurance has one of the highest pay out rates of all types of insurance. All of the UK's leading insurers had a pay out rate above 95% in 2016. The top two providers by payout rate had a successful claims rate of 99% or above.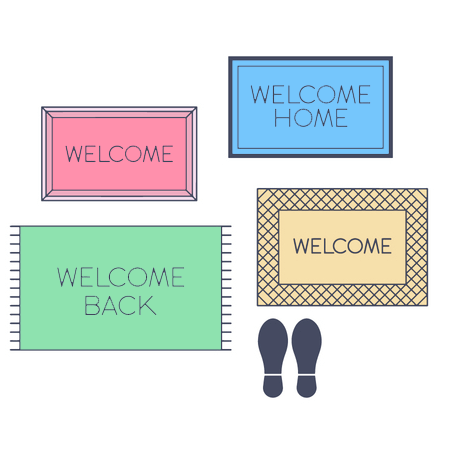 The Association of British Insurers (ABI) publishes an average of the payout rate statistics from across all insurers annually. Its 2016 figures reveal that 98.3% of all Life Insurance claims were paid, which were worth £2.76bn in total.
Often, for the fraction of claims that are not paid out, the reason is due to a lack of disclosure when the policyholder took out the policy (e.g. not mentioning a pre-existing condition). Outright fraud, such as faking death to claim a payment, also shows up in some of the denied claims data.
Life Expectancy Calculator
Your Life Expectancy Results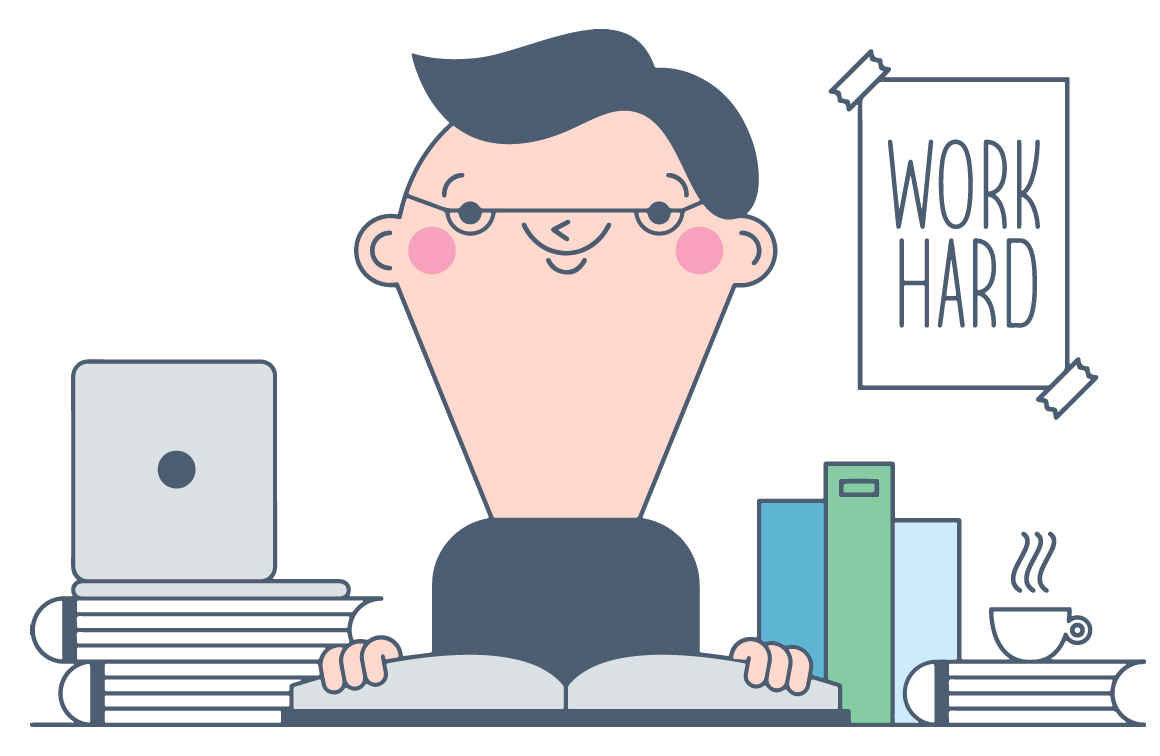 Still Not Sure? Get Mortgage Insurance Advice Today
If you're still not sure whether Mortgage Insurance is worth it, why not speak to one of our expert advisers today?
They can walk you through your options and discuss if Mortgage Insurance cover is right for your needs and circumstances. They can also talk to you to see whether it may be worth considering another product, such as Income Protection Insurance which may be able to offer a greater depth of coverage.
If you want to discuss your mortgage insurance options with an independent expert, the team here at Drewberry is waiting for your call.
We've helped many clients over the years and would be more than happy to offer the same service to you. All you need to do is give us a ring on 01273646484.
Tom Conner
Director at Drewberry
Compare Top 10 UK
Protection
Insurers

Takes approx. 60 seconds
Frequently Asked Mortgage Protection Insurance Questions
I wanted to know if it is worth taking out life insurance to protect a mortgage? Is mortgage life cover...
I have £100,000 critical illness cover with my partner and wanted to know whether it pays out 50% for...
For mortgage protection do you need critical illness cover? Is it worth taking out this type...
Can we get joint mortgage life insurance when your partner is not named on the mortgage (i.e. only one...
Other Popular Articles


Use our 2019 UK mortgage insurance calculator to work the type of over you need and how much it will cost. Compare instant online quotes from Aviva, LV, Vitality...


What is the best Mortgage Insurance? Find out about the different types of Mortgage Protection Insurance, what they cover, and which one is right for you.

Find out what Mortgage Insurance covers and compare instant online quotes from Aviva, Legal & General and other top UK Mortgage Protection cover.


Read our expert guide to find out whether you need Mortgage Insurance? Speak to our expert advisers and compare instant online quotes...