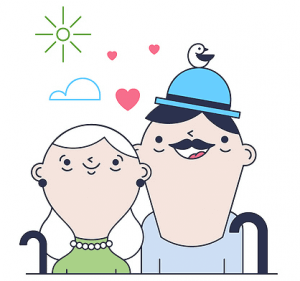 What Happens to My Pension When I Die?
As part of the new pension freedoms, the government abolished the pensions death tax. This used to slap most pension pots with a punitive 55% tax charge when you left them to your loved ones.
If you wanted your beneficiaries to inherit a pension tax-free, you had to be under 75 and have not touched the pot you wanted your loved ones to inherit, something that doesn't apply to most pensioners.
The new rules make it far easier and less costly for your loved ones to inherit pensions in certain circumstances.
Which Pensions Can Be Inherited?
The recent changes to the pension legislation mostly affected the inheritance of defined contribution pension pots in income drawdown.
Before the pension freedoms, you were already able to pass down an untouched defined contribution pension pot to your loved ones free from tax providing you died before you were 75. If you were over 75 and/or had touched your pension pot, however, then you'd have to pay a death tax of 55%.
Now, if you've got a defined contribution pension it doesn't matter whether you've touched your pension or not – providing you die before the age of 75, your beneficiaries won't have to pay any tax on either the lump sum they receive or any income they receive from it as a result of investing it in income drawdown or an annuity.
Who Can Inherit My Annuity?
With an annuity, you've entered into a contract with an insurance company to swap your pension pot for a retirement income for life. You're therefore restricted when it comes who can inherit your annuity because usually it's a binding contract between you and the provider that is designed to cease when you die.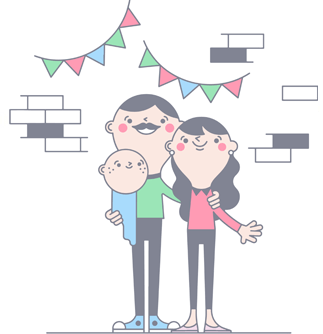 There are two main ways to ensure you can pass your annuity on to your spouse:
a joint life annuity – most annuities are single life annuities and cover just the life of you, the annuitant, only, but a joint life annuity will continue paying out a proportion of your annuity to a designated dependent after your death
an annuity with a guarantee period – these annuities will continue paying out for a set number of years to your chosen beneficiary after your death, depending on the length of guarantee period you choose (e.g. if you have a ten year guarantee period and die after only drawing on your annuity for one year, the annuity will pay your beneficiary for nine more years).

Remember, when you choose an annuity that will continue paying a nominated beneficiary after your death, you'll usually receive a lower initial income to compensate for the fact that the insurer anticipates paying out for longer.
Also, joint annuities are mostly used to continue paying a spouse after your death. They weren't necessarily designed for children or other non-relations in mind – most joint annuities will only pay a dependent child up to a maximum age of 23.
Neil Adams
Pensions & Investments Expert at Drewberry
Need Help? Start Live Chat with our Experts

Neil
Pensions Advice

Robert
Income Protection
Can You Inherit a Final Salary Pension?
As with an annuity, inheriting a final salary pension is more complicated than inheriting a defined contribution pension. This is because there's no big pot of money with your name on with a final salary pension.

As a result, if you die not long after you start drawing your defined benefit pension you won't receive as much in income from it as a longer-lived colleague, even though you both may have paid the same amount into the scheme.
Many final salary pensions allow a spouse to inherit your pension via what's known as a widow's or survivor's pension. However, this only usually pays out a reduced pension and the payment ceases on their death.
Transferring a Final Salary Pension…
To get around the difficulties of inheriting a final salary pension and take advantage of the new pension freedoms, one option is to consider a final salary pension transfer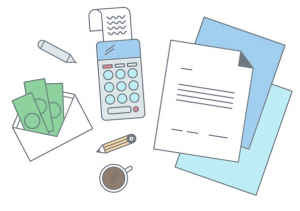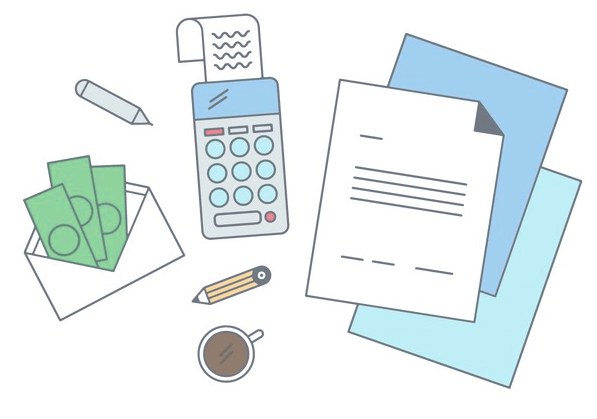 A final salary pension transfer involves taking a cash lump sum to leave your DB pension scheme and investing that cash in a defined contribution pension instead.
By doing so, you're automatically entitled to the same pension freedoms when it comes to leaving your pension to beneficiaries as someone who'd been saving into a money purchase pension all along.

You can use our final salary transfer calculator to get an idea of how much your final salary pension might be worth if you were to transfer out. We're also here for pensions advice if you need to get in touch.
Peter Banks
Wealth & Investments Specialist at Drewberry
Download our latest FREE e-Guides
The Drewberry 'Making Sense' guides are here to cut through the jargon so you can understand how to make the most of your wealth.
Download our series of guides for help making the right decisions for your financial future.
How Are Inherited Pension Taxed?
As pensions are held outside a person's estate, there's usually no inheritance tax to pay on pensions. They aren't counted when valuing a pensioner's estate for IHT purposes.
However, you may have to pay income tax on a pension you've inherited, depending on the type of pension the deceased had and the age they were when they died.
A general rule of thumb for defined contribution pensions is that if the pensioner dies before the age of 75, you can usually inherit their pension tax-free.
Tax on Inherited Pension Lump Sums
If there's any cash left in a loved one's defined contribution pension or drawdown fund when they die, you can usually take this as a tax-free lump sum, providing the pensioner dies before they're 75 and you take the cash within two years.
If the pensioner is over 75 when they die, then you'll pay income tax on the inherited lump sum. This should be deducted by the provider before they make the payment to you.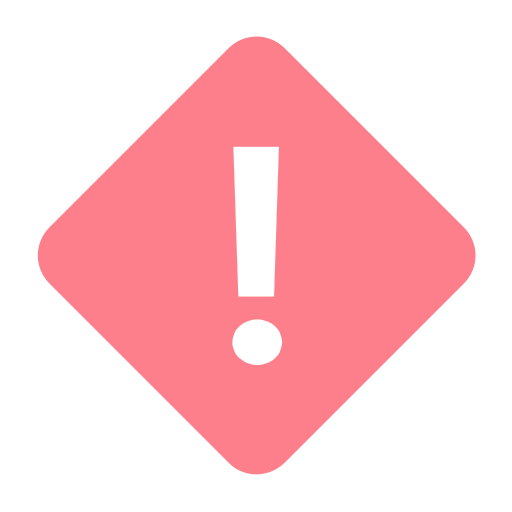 Pensions are held outside your estate, which means they can usually be passed on free from inheritance tax.
However, this only applies to cash left invested in a pension. If you've taken a cash lump sum out of your pension and are holding it elsewhere, such as in a bank account, this will be part of your estate and assessed for inheritance tax.
Tax on Inherited Adjustable Pension Income
If the individual was taking an adjustable pension income from an invested drawdown pot, in most cases a beneficiary can inherit this adjustable income tax-free if the pensioner dies before the age of 75. If the pensioner dies after the age of 75, then you'll have to pay income tax on the adjustable income you receive in the usual way.
How Are Inherited Annuities Taxed?
Under the new pension freedoms, if you're named as a beneficiary on a joint annuity or an annuity with a guarantee period, there's usually no tax to pay on the annuity you've inherited providing the annuitant has died before the age of 75.
This includes income tax, which was previously chargeable to the beneficiary of an inherited annuity just as it would have been levied on the original annuitant.
If the annuitant dies after the age of 75, the beneficiary of a joint annuity or an annuity with a guarantee period will be charged income tax on the annuity income in the usual way.
Start your journey today...
Find out how a Drewberry financial adviser can help you reach your destination by making the most of your finances.
Call us on
Tax on Inherited Final Salary Pensions
When a person with a final salary pension dies, the scheme will usually provide a reduced widow's or survivor's pension to a spouse. It may also provide a reduced income for a dependent child, although only until that child is 23. This offers much less flexibility than if you were to inherit a defined contribution pension.

Depending on the scheme's rules, you may be able to nominate someone else to inherit your final salary pension, but it could face a 55% tax charge as an unauthorised payment.
The beneficiary of your final salary pension will have to pay income tax on that pension income, regardless of whether you died before or after the age of 75.
This is compared to receiving an income from a defined contribution drawdown fund, which is free from income tax if the pensioner dies before the age of 75.

While there's no income tax to pay on most inherited DC pensions if the pensioner dies before the age of 75, you'll usually have to pay income tax on income you inherit from a DB scheme, regardless of when the pensioner dies.
Given this, in terms of the tax treatment of inherited pensions, it may be better to have a defined contribution scheme than a final salary one.
Neil Adams
Pensions & Investment Expert at Drewberry
Tax on an Inherited Pension That's Exceeded the Lifetime Allowance
Everyone has a pension lifetime allowance, which represents the maximum amount that an individual can receive from a pension scheme over their lifetime. In the 2016/17 tax year, the pension lifetime allowance is £1 million.
Any pension benefits you receive worth in excess of £1m are subject to the Lifetime Allowance Charge. This is levied at 55% on anything above £1m if you take your pension as a cash lump sum.
If you've exceeded your lifetime allowance and convert your pension to an income, e.g. through an annuity or income drawdown, the Lifetime Allowance Charge is 25% of that income.
The Lifetime Allowance Charge will usually have been paid by the pensioner already if they've exceeded the lifetime allowance.
However, if the pensioner dies before touching their pension – known as leaving it uncrystallised – the Lifetime Allowance Charge becomes due when the pension is inherited by the beneficiary.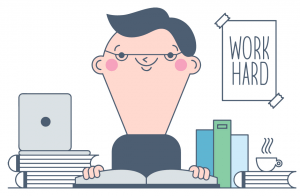 Get Help and Advice on Inheriting a Pension
At Drewberry Wealth we're only ever a phone call away. If you need support or advice or you'd like to talk through how a Drewberry Wealth adviser can help, don't hesitate to call us on 02084327333.
Alternatively, drop us an email on wealth@drewberry.co.uk and one of our specialist pension advisers will get back to you.
Frequently Asked Pensions Advice Questions
I am a member of my employer's defined benefit pension scheme and have heard that with the new...
I'm almost 55 and have a final salary pension. I've read the articles about the new pension...
I like the idea of being able to leave my unspent pension to my son and two daughters and my five grandchildren...
I've read that the new 'pension freedoms' have led to a rise in the number of pension transfers....
Other Popular Articles

Your 2019 guide to finding the best UK pension to save for your retirement. Read about the different types of pension and compare top 7 UK pension providers to...


A series of pension calculators to help you determine whether


Read our 2019 Best Drawdown Pension Guide, get advice on your retirement options and use our pension drawdown calculator to find out how much retirement income you could have...

Read our 2019 Good Pension Pot Guide, find out how much you need in your pension to have a comfortable retirement. Use our pension calculator to see how much...