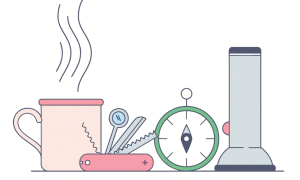 Top 10 Pension Planning Tips
We all know how important it is to plan for retirement, but pension planning is complicated. Often, it's hard to know exactly where to begin.
Yet the sooner you start a pension the better – the earlier you open a pension, the less you'll need to contribute into your pension pot each month to make sure you've got a comfortable retirement ahead.
As life expectancy rises, we're all likely to spend more time in retirement than our parents and grandparents before us. That means it's never been more important to sort out your pension.
The below Top 10 Pension Tips by Drewberry aim to get you started on the road to planning your retirement. For more detailed Pensions Advice, our expert advisers are never more than a phone call or a few clicks away.
1.
Start Planning Your Pension Early
It sounds obvious, but if you're close to retirement age it's almost too late to start retirement planning. You need to start planning for your retirement years if not decades in advance.
While it's never technically too late to contribute to a pension – although you'll stop getting tax relief on pension contributions once you're 75 – obviously the earlier you start contributing to a pension, the easier it is to build a decent retirement pot.

Those who haven't started a pension early enough will face a series of tough decisions as they get close to retirement.
They can either work longer than they'd planned, sacrifice a substantial chunk of their income to build a pension pot in their final years of work, or retire with a lower pension than they'd ideally need.
Neil Adams
Pensions & Investments Expert at Drewberry
If you've started saving later and are now close to retirement, then you may discover your retirement income simply won't be enough.
Other than living with a lower pension, you have two main options: stay in work longer or boost your pension contributions while you're still working.
Work for longer to increase your pension
Many people are currently deferring they retirement, staying in work after their retirement age because their savings just won't provide them with the pension they need.
According to the Office for National Statistics, more than 1 in 10 people aged 65+ were still working in the final three months of 2016.
Increase your pension contributions
You can also increase the amount you're paying into your pension, but if you're looking to boost your contributions towards the end of your working life, you may come up against a strict annual cap on your contributions known as the annual allowance.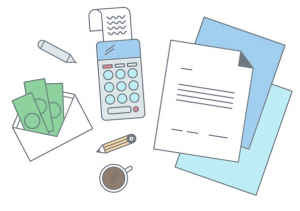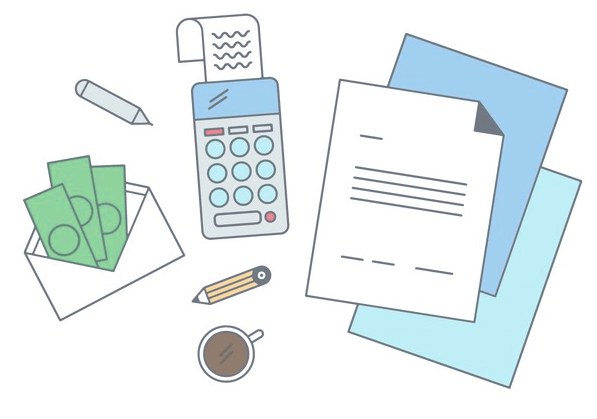 The absolute maximum you can save into a pension each year currently stands at £40,000 a year including HMRC's tax contributions, although this will depend on your income.
You can work out how much your annual allowance is using the Annual Allowance Calculator by Drewberry.
The constraint means you may not be able to contribute all you want to a pension in your final years of work to build a decent retirement pot.
However, the annual allowance calculator will also highlight if you've got any unused annual allowance from previous years to carry forward, which will let you boost your pension contributions in any given tax year.
To calculate the value of your pension at retirement based on your current contributions, and work out how long it will last, use our Pension Pot Calculator here →
2.
Know How Long You Will Need Your Pension For
UK life expectancy is on the rise. According to an ONS life expectancy calculator, a 50-year-old man in the UK today has a 1 in 4 chance of reaching the age of 95 and a 1 in 10 chance of reaching 100. His average life expectancy is 86.

A 50-year-old woman has an average life expectancy of 89. She also has a 1 in 4 chance of reaching 97 and a 1 in 10 chance of more than doubling her current lifespan and reaching the age of 102.
Will your pension last for 30 years?
Men and women aged 50 today have the same state pension age – 67.
Assuming they wait to take their pension until state pension age – and many people opt to take theirs earlier – the average man needs their pension pot to last at least 19 years, and the average women for 22 years.
However, 25% of men aged 50 today will need their retirement savings to last 28 years if they wait to retire until 67, and the same proportion of women will need theirs to last 30 years.

Many defined contribution pensions let you can access your pension at 55, but at this point you may only be halfway through your life.
Think carefully before releasing your pension and deciding how you're going to take it. Remember, you need to consider the fact that you may have to live on that money for another 50 years.
Peter Banks
Financial Adviser at Drewberry
Drewberry's life expectancy calculator below can offer an idea of how long you'll need a pension for. We've also built a handy Pension Drawdown Calculator, which works out how long your pension pot will last depending on your income needs in retirement.
Life Expectancy Calculator
Your Life Expectancy Results
3.
Consider Consolidating Multiple Pension Pots
While it's important to start saving as early as possible, being over-prepared for retirement can be as bad as being under-prepared.
Many of us build up numerous pensions over the years through previous employers, but having too many pension pots could actually be a barrier to successful retirement planning.

This is because each pension pot incurs management fees and other charges in its own right – it's usually cheaper to pay fees on fewer, larger pots than on many smaller ones. That means consolidating your pensions can save you cash.
It might also be easier to identify any potential shortfall in savings when you don't have as many pensions to focus on at once.
Check Pension Fees and Charges
A pension review process will involve examining the various fees and charges you're paying and ensuring they're still competitive. Many older schemes may have higher charges; you may also be paying fees for advice but not receiving a service from them.
If you have an adviser when was the last time you spoke to them? At Drewberry we conduct ongoing reviews every year.
Is Pension Consolidation Right for Me?
If you have multiple pensions from old jobs, consider using a pension consolidation service to see if it's worth merging your pensions into fewer arrangements.

A financial adviser will be able to help you make sense of your pension arrangements and point out where things could be rationalised if necessary.
Often, this will allow you to better plan for your retirement and also discover a number of efficiency savings you can make, including on any tax you may have to pay after you start taking your pension.
4.
Find Lost Pensions with the Government's Free Pension Tracing Service
As well as considering merging pensions from previous employers, it's definitely worth making the effort to trace lost pensions that you may have forgotten about.

Pension tracing can be done by your adviser as part of a pensions review, but you can actually do most of the work yourself for absolutely nothing.
The government's free online pension tracing service can help you unearth pensions from old jobs you might not even remember you've got!
Neil Adams
Pensions & Investment Specialist at Drewberry
Once you've found lost pensions, you'll have a better idea of how prepared you are for retirement. You might also be able to merge them with other pensions to reduce charges and better manage your investment risk.
Start your journey today...
Find out how a Drewberry financial adviser can help you reach your destination by making the most of your finances.
Call us on
5.
Check Your Pension Investment Risk
Do you know the risk profile of your pension investments? It's important your pension investments align with your appetite for investment risk.
You may be pleasantly surprised with the investment performance of your fund today, but are you taking a higher degree of risk than you thought? A high risk fund may perform well in the good times, but could leave you exposed in the bad.

Any older pension funds might also not be aligned to your current investment needs. As you get closer to retirement, for example, the general wisdom is that you should move your pension into safer investments than when you were younger.
This is to protect you from any sudden shocks given your limited time to make good any losses.
In contrast, when you're younger and have decades ahead of you to build your fund, a higher risk profile might make more sense as you have the time to regain any investment losses.
6.
Take Advantage of Employer Contributions
Thanks to auto-enrolment, it's going to become mandatory for every company to offer pensions to their employees.
Most employers already offer workplace pensions to their employees, usually in the form of defined contribution plans.
Some larger employers may still offer more generous final salary schemes, although these are increasingly closed to new members.
It's definitely worth considering joining your employer's pension scheme regardless of the type of pension they offer, as most employers offer pension contributions on your behalf. They can write the cost off as a business expense, and their contributions will help your pension pot grow faster.

Many employers will offer pension contributions based on the employees' contributions. So if you pay the maximum in employee contributions – assuming you can afford it – you'll also get the maximum in employer's contribution.
Neil Adams
Pensions & Investments Expert at Drewberry
Do contractors get pensions from their employers?
In most cases no, contractors aren't entitled to pensions from their employers. Pensions for the self-employed are entirely arranged by the individual, which is also the case for most pension for contractors. That means it's vitally important you make pension arrangements for yourself.
However, if you're a contractor requiring a pension, you may be able to get some external involvement in your retirement planning if you work through an umbrella company.
This involves salary sacrifice, where the umbrella company essentially takes a chunk of your salary and pay it into a pension pot for you instead. This offers National Insurance savings for both parties and tax relief for you.
Download our latest FREE e-Guides
The Drewberry 'Making Sense' guides are here to cut through the jargon so you can understand how to make the most of your wealth.
Download our series of guides for help making the right decisions for your financial future.
7.
Make Sure You Claim Pension Tax Relief
Pension tax relief means your pension will probably be the most tax-efficient savings vehicle you'll ever use.
When you contribute to a pension, you automatically receive basic rate (20%) tax relief at the source. So for every £80 you put into your pension, HMRC tops it up to £100.
Higher rate (40%) and additional rate (45%) taxpayers can get pension tax relief at their highest marginal rate, but they have to reclaim this themselves from HMRC using a self-assessment tax form.
Don't miss out on valuable additional pension tax relief – make sure you claim everything you're entitled to.
Higher rate taxpayers only need to put £60 into their pension pots to achieve a total saving of £100 thanks to pension tax relief, while an additional rate taxpayer has to put in just £55 for the same £100.
Pension Tax Relief Calculator
Tax relief on your pension is one of the most valuable tax breaks available. Follow the simple steps below to calculate how much you could get back in tax relief when you pay into your pension.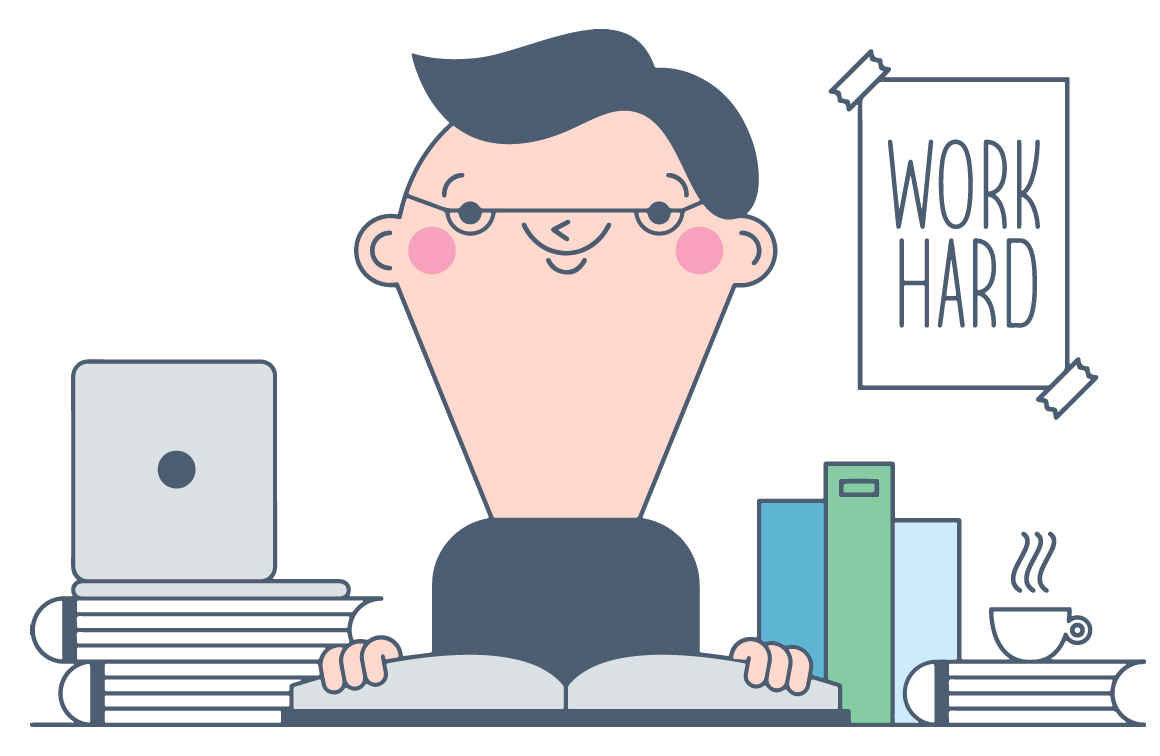 Your Pension Tax Relief Result
Pension tax relief means only a proportion of your desired pension contribution will have to come out of your own pocket ('Net Pension Contribution'). The remainder is topped up by the government in the form of tax relief to form your total 'gross' pension contribution. Below we've calculated how much you'll have to pay into your pension to receive a government top-up that will equal your desired total gross contribution this tax year.
20% Tax Relief Added at Source
The government automatically adds 20% tax relief to pension contributions within your annual allowance.
---
Get More For Your Money Through Your Tax Return
As you're a higher rate (40%) taxpayer, you can reclaim additional pension tax relief through your tax return. The government automatically adds basic rate (20%) tax relief to all pension contributions at the source. The remaining tax relief is reclaimed through your tax return.
As you're an additional (45%) taxpayer, you can reclaim additional pension tax relief through your tax return. The government automatically adds basic rate (20%) tax relief to all pension contributions at the source. The remaining tax relief is reclaimed through your tax return and may be made up of a combination of additional rate tax relief and reclaimed income tax personal allowance.
---
How this calculator works...
Drewberry has calculated the tax relief you may be able to receive based on you being a 0% taxpayer, a basic rate (20%) taxpayer, a higher (40%) taxpayer or an additional (45%) taxpayer in the 2017/18 tax year.
We've also calculated the benefit to you based on the fact that you may regain some of your lost income tax personal allowance by making pension contributions if you earn between £100,000 and £123,000. However, there are many other factors that may affect your eligibility for tax relief on your pension contributions, including your age – for example, tax relief on pension contributions stops once you reach the age of 75.
Introduction to Financial Planning [VIDEO]

These calculators help but sometimes it doesn't beat talking to a human. If you need any support please do not hesitate to pop us a call on 02084327334.

Neil Adams
Head of Pensions Advice at Drewberry
8.
Don't Forget About the State Pension
Many people forget about the state pension when planning for their retirement, but if you're eligible for the state pension it can still make up an important cornerstone of retirement planning.
You can request a state pension statement from the government to check whether you'll get the full state pension.

If you won't get the full state pension because you haven't made enough National Insurance contributions, you have the chance to rectify this by making additional voluntary National Insurance contributions before you retire.
Voluntary National Insurance contributions can ensure you have enough qualifying years to receive the full state pension.
You can also defer your state pension, which means you delay claiming it until after your retirement age. For anyone due to retire on or after April 6, 2016, you'll receive higher weekly payments if you defer. For every nine weeks you delay taking your state pension, the payments will increase by 1%, equivalent to 5.8% for every full year.
Need Help? Live chat now and get an instant answer from our Experts...
Avoid Pension Scams
Pension fraud is sadly a very real issue. The big pots of money many of us build up in pensions make them tempting targets for thieves and fraudsters.

The introduction of the new pension freedoms has compounded the issue. Although many people now have more control over their retirement than ever before, criminals have taken advantage of the public's awareness of the reforms to commit pension fraud.
One of the most common types of pension fraud is pension liberation scams – these offer false promises to release your pension early, before the age of 55.
For almost every pension scheme around, it's never possible to release your pension early unless you've been diagnosed as terminally ill and have a severely compromised lifespan.

Some older schemes may allow you to start taking your benefits earlier, but these are very few and far between. If this is the case, it will be laid out in your plan's rules and can be confirmed with a discussion with your pension provider.
Trying to release any other pension early could see you hit with a huge 55% tax bill on the funds you withdraw.
Peter Banks
Wealth & Investments Specialist at Drewberry
Another common scam has seen people targeted with the offer of new pension investment opportunities that may not even exist.
If they do exist, many aren't recognised as pension schemes by HMRC and putting cash into them could land you with a nasty unexpected tax bill for what you thought was a safe retirement nest egg. This is especially true if you've transferred from a legitimate pension scheme.
How to Spot a Pension Scam
The biggest rule is that if it seems too good to be true, it probably is. Promises of huge returns – sometimes in double digits – guaranteed over the long term just aren't realistic.
Were you cold called about the investment? The government has a ban on pension cold calling in the pipeline, so no legitimate firm should be calling you out of the blue to discuss pension investments if you've never had contact with them previously.
Is the company legitimate? Does it have a website with a physical address you could actually visit (not a provider of PO boxes), as well as a phone number for incoming calls?
Is the company listed on the Financial Conduct Authority's Financial Services Register as an authorised firms? The register also lists company names known to be or suspected to be involved in financial fraud.
Are you being rushed into making a decision? Retirement planning and pension investments are big decisions and should be thought through carefully. If a company is trying to hurry you into signing on the dotted line, take a step back and ask yourself why.
Where is the investment? While there are plenty of legitimate overseas investments, some investment opportunities abroad could simply be a way of shifting your cash into a jurisdiction where you have fewer protections.
10.
Don't Be Afraid to Ask for Pension Help and Advice
When it comes to pension planning, it is possible to do it all yourself. However, few of us have anywhere near the time and level of expertise needed to manage our pensions in the most effective way
Getting expert pension advice can actually help your pension grow more efficiently and ensure you're making the most of your retirement savings.

At Drewberry, we make it a priority to review your pension portfolio every year to make sure it's still offering you the best value.
To talk your retirement future through with one of our pension experts, why not drop us a call on 02084327333.
Peter Banks
Wealth & Investments Specialist at Drewberry
Frequently Asked Pensions Advice Questions
I know I had a pension with my first employer, but I don't know who it was with or where any of...
I'm self-employed, so I don't have an employer to arrange my pension for me. Obviously I...
I realise that I've been very fortunate with my retirement income, but my son's new little...
I'm not in particularly good health and a friend said I may be better off with an enhanced annuity....
Other Popular Articles

Your 2019 guide to finding the best UK pension to save for your retirement. Read about the different types of pension and compare top 7 UK pension providers to...


A series of pension calculators to help you determine whether


Read our 2019 Best Drawdown Pension Guide, get advice on your retirement options and use our pension drawdown calculator to find out how much retirement income you could have...

Read our 2019 Good Pension Pot Guide, find out how much you need in your pension to have a comfortable retirement. Use our pension calculator to see how much...