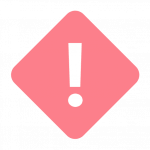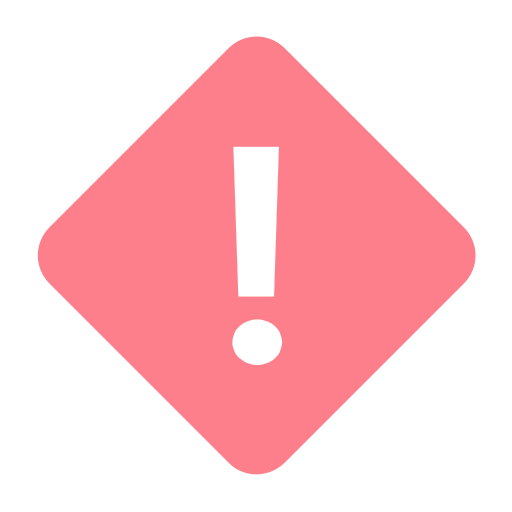 7 Steps To Help Avoid Pension Scams

The Pension Regulator (TPR) and the Financial Conduct Authority (FCA) have teamed up to launch their new 'ScamSmart' campaign across TV, radio, and the Internet, warning pension savers to be wary when it comes to potential fraud.
The campaign comes on the back of research from the two regulators which discovered the average person who fell victim to a pension scam in 2017 lost a devastating £91,000 of their hard-earned retirement savings to fraudsters.
Tom Conner, BSc, MPhil
Director at Drewberry
Suspicious Minds: Being Cautious Pays When It Comes to Your Pension
Here are a range of tips and red flags to look out for that might indicate you're at risk of falling into a pension scam and having fraudsters make off with your retirement savings. When you're talking about something as important as your retirement future, it pays to be over cautious.
You're particularly vulnerable if you're in your 40s, 50s and 60s as scammers commonly target people in these age ranges. That's who this new campaign is primarily aimed at.
Check the FCA register – as mentioned, always check the credentials of any firm you're considering dealing with on the FCA's register of approved entities. If you can't find them on there or, worse, they're one of the known fraudsters on the FCA's Warning List then steer clear.
Check the company's other details – does the company have a physical address? Can you call them back at a time that's convenient to you or are they unwilling to let you do so? Not having a registered address or a phone number that permits incoming calls is a huge red flag.
High returns – are you being promised dizzyingly high returns on your pension savings? One way scammers often lure people in is by offering returns far out of the realm of the ordinary. Remember, if it sounds too good to be true, it probably is.
Risky business – alongside high returns, fraudsters may claim that this investment opportunity is "low-risk" or even "risk-free". No investments are free from risk – values can always fall as well as rise and it's important to remember this.
Unusual investments – criminals may target your retirement savings by offering to put them in 'alternative' investments, such as green projects or overseas opportunities (particularly hotels). Consider carefully the ramifications of doing so – such opportunities, if they exist at all beyond being a front for fraudsters, are often incredibly risky.
Time-limited opportunities – with something as important as your retirement savings, you deserve sufficient time to think through your options. Don't be rushed, pushed or hurried on a warning that an opportunity is "time sensitive". Some scammers have even sent couriers armed with paperwork to people's houses to get them to sign on the dotted line even faster – avoid such situations at all costs.
Early pension access – it's vital to realise you can't get access to your pension savings unless you're at least 55, unless you've been diagnosed as terminally ill. Don't fall victim to anyone offering to 'unlock', 'liberate' or 'free' your pension before 55 – you'll be met with a huge punitive tax bill if you access your pension early. Alternatively, it may just be an excuse for fraudsters to get their hands on your cash.
Advice from the Regulators…
Most pension fraud starts with a call out of the blue, from a company you've never heard of or have never knowingly had any dealing with. Alternatively, the first point of contact might come in the form of an email or even, increasingly, a social media approach.
However you're first contacted, The Pension Regulator's advice is simple: Hang up or don't engage with whoever's on the other end of the call or email.
£91,000 is a huge amount of money for someone approaching their retirement to suddenly have ripped from their savings. If someone cold calls you about your pension, it's probably an attempt to steal your savings. Our message is clear – hang up and report it.
– Nicola Parish, Executive Director of The Pension Regulator

While Drewberry does use the phone and email to engage with our clients, we'll only ever make initial contact with you after you've interacted with us in some way first, perhaps by using one of our online calculators or by booking a pension consultation.
Neil Adams, DipPFS
Pension Transfer Specialist at Drewberry
The government's pension cold calling ban has been kicked into the long grass, meaning that, for now, it's still not illegal to call individuals out of the blue about their pension.
The FCA, meanwhile, urges individuals to check the FCA register of approved firms to ensure any company you're thinking of entrusting with your pension savings is an approved entity. You can find Drewberry's credentials and check other firms' listings here. The FCA also suggests individuals visit the new ScamSmart website if they're unsure about a firm or a potential pension offering on the table.
The size of individual pension pots makes pensions savings an attractive target for fraudsters. That's why we're urging anyone who is thinking about transferring their pension to check who they are dealing with and only use firms authorised by the FCA. Pension scams can cause victims significant harm – both financially and mentally. If you are ever in doubt about a pension offer, visit the ScamSmart website.
– Mark Steward, Executive Director of Enforcement and Market Oversight, FCA
Don't be fooled by those out to prey on your life savings. While the 2015 pension freedoms offered valuable, flexible access to pensions for hundreds of thousands of pensioners, they also opened our retirement funds up to the risk of fraud.

We welcome the new awareness campaign from the FCA and TPR. It's a much-needed intervention in the marketplace to help reduce pension fraud and scams.
However, while new initiatives such as ScamSmart can help, there's a limit to what government and regulators can do. That means we all need to be our own first line of defence against these heartless pension con artists.
Tom Conner, BSc, MPhil
Director at Drewberry