Aviva Home Insurance [Review]
This Review

Written by:
Alicia Hempsted
Content Manager at Drewberry
⏰  7 min read
Founded
1797
Company Type
Public Limited Company
Company Overview
Aviva is the UK's largest insurance group and a market leader in general insurance as well as life and pensions. Aviva Home Insurance policies are one of the most popular insurance products provided by Aviva thanks to their simplicity and comprehensive cover.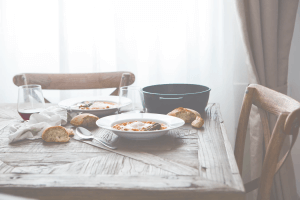 Aviva PLC began as a merger between Norwich Union and CGU PLC. Today, Aviva offers their products and services to more than 44.5 million customers across 28 countries, making Aviva the sixth-largest insurer in the world.
Aviva plays an important role in supporting small communities and in 2016 gave £11.3 million to promising community projects.

Aviva Home Insurance Review
Aviva's Contents Cover works on a 'new for old' basis. This means that your payout for a damaged item will be equivalent to its original value and not its depreciated value.
Both Buildings Cover and Contents Cover automatically cover outbuildings and garages. Other insurers may ask you to pay added premiums to include your home's outdoor items and buildings.
Aviva's Currency Cover protects against the loss of not only money and credit cards, but also the loss of travel tickets, gift vouchers, and phone cards, which are not usually covered.
Some types of accidental damage are covered by Aviva Home Insurance policies as standard, but if you want to expand on this cover you can add Accidental Damage Cover for additional premiums.
Aviva insurance policies offer cover for spoiled food if your freezer breaks down or the power is cut. They will pay up to £1,000 to cover the cost of restocking your fridge.
Cover for the theft of personal possessions from unattended vehicles is limited to £1,000, even if the item is covered by Personal Possessions Cover. However, this does not apply to bicycles if you have added Bicycle Cover.
Aviva does not offer matching sets cover. This means that they will not replace an entire matching set of items if one item is damaged and cannot be replaced.
Aviva Home Insurance
Save up to 20% by buying online!*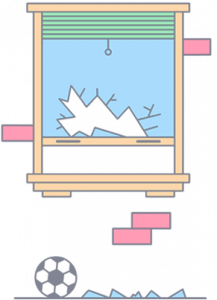 Buildings & Contents Insurance Policy Overview
Aviva Home Insurance policies offer comprehensive and straightforward cover for your home and family. The bare policy offers essential cover while optional add-ons allow you to tailor your policy to your needs.
Review of Aviva Home Insurance Cover

Cover

Limit

Availability

Unlimited

Core Option 1

Unlimited*

Core Option 2

Buildings & Contents Cover

Unlimited / Unlimited

Core Option 3

Unlimited

Optional

Unlimited

Optional

£2,000 per item

Optional

Limits determined by underwriting

Optional

£5,000

Included

Choice of limit between £300 – £3,500

Optional

£5,000

Included

£750
Limit increased to £1,000 for credit cards

Optional**

£10,000 for Contents Cover claims
£80,000 for Buildings Cover claims

Included

Policy Documents

   
*Unlimited cover for properties with up to 5 bedrooms/ **included with optional Personal Possessions cover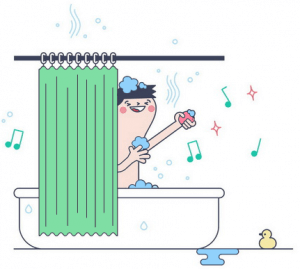 Additional Information About Aviva Home Insurance
Review of Aviva Accidental Damage Cover
Aviva's Accidental Damage add-ons will protect your building and its contents from any accidental damage they may incur. However, certain types of accidental are covered as standard by your policy, without you needing to pay extra for optional cover.
Covered by Standard Buildings Cover
Accidental damage to:
Fitted glass
Sanitary fittings
Septic tanks
Service pipes
Cables.
Covered by Standard Contents Cover
Accidental damage to:
Non-portable home entertainment equipment (e.g. television, desktop computer)
Mirrors
Ftted glass in the home.

Adding Aviva's optional Accidental Damage Cover to your policy will protect your entire home from accidental damage while a standard policy will only offer very limited protection.
You may need to decide for yourself whether the extra cover is worth the increased premiums.
Samantha Haffenden-Angear
Independent Protection Expert at Drewberry
Home Insurance Policy Exclusions
Different types of cover that you will find in Aviva Home Insurance policies have their own exclusions, but there are some general exclusions which are applied to your whole policy.
Gradual damage that has been caused over time
Wet rot, dry rot, and frost damage
Fences, gates or hedges damaged in a storm
Damage caused by poor workmanship, faulty materials or faulty design
Loss or damage deliberately caused by you or members of your household
Homed that are unoccupied
Damage or loss caused by domestic pets
Wear and tear
Damage or loss of property for business or professional use unless shown otherwise on your property schedule
Damage or loss occurring while a property is being let or sub-let
Theft of cycles stored outside on the property unless securely locked to a fixed object that can't be moved
Personal possessions that are lost accidentally or misplaced
Loss or damage of motorised vehicles, aircrafts, caravans, or watercrafts of any kind
Additional Services from Aviva Home Insurance
Aviva Response
This is a separate insurance provided by Aviva that you can combine with your Home Insurance policy. It ensures that you receive fast and efficient repairs for issues concerning your home's heating, plumbing and electrics. This cover includes an annual boiler review and service, full replacement of boilers if repairs are not possible, and access to qualified repairers at short notice.
There are three different levels of cover to choose from, with the most comprehensive option covering pest removal and lock repairs in addition to heating, plumbing, electric and security services.
Home Emergency Cover
If you need emergency repairs in your home – such as a breakdown of your central heating system or a leaking pipe – this cover will help you afford the necessary repairs. Aviva will pay out up to £1,000 per claim towards your repairs and up to £1,000 to cover hotel accommodation while your house is uninhabitable. On neither of these benefits will you need to pay excess.
Legal Services Cover
If you or a member of your family is faced with any legal issues concerning consumer law, property disputes, personal injury, or medical/ cosmetic procedure negligence, Aviva will help you cover some of the legal costs. You can claim up to £100,000 worth of cover for your legal expenses and Aviva can even provide you with a lawyer to represent you. However, claims for this cover will only be approved if Aviva has strong reasons to believe that you will be able to win your case after a review of your case performed by a legal professional.
Protected No-Claims Discount
This add-on to Aviva Home Insurance policy exists as a means of rewarding policyholders who put in extra effort to take care of their homes. If you hold a Home Insurance policy with Aviva and do not make any claims over a 5 year period, you can add this cover to your policy to protect your no-claims discount. This means that if you do need to claim in the future, your no-claims bonus/discount will be unaffected.
Other Popular Articles

What are the best UK Home Insurance companies in 2019? Read our guide, get tops tips on buying buildings and contents insurance and compare the UK's best Home Insurance...

Read our 2019 John Lewis Home Insurance Review. An overview covering the key policy details of the John Lewis Home Insurance policy with links to the key facts and...


Read our 2019 RAC Home Insurance Review to learn about RAC Buildings & Contents coverage, the additional benefits and compare with the best UK Home Insurance companies


Your Home Insurance policy explained! Get definitions of each of the different types of cover you get from a Home Insurance and explore the many optional cover types available.