Danielle Hines
Client Support Specialist
Overview
Danielle is a core member of our client support team and is here to ensure everything runs nice and smoothly for you.
T: 01273060010
Mon - Fri 09:00 - 17:00
danielle.hines@drewberryinsurance.co.uk
Income Protection
Life Insurance
Critical Illness Cover
Quick Fire Questions
Tea or Coffee?
Always tea, never coffee.
Biscuit or Cake?
Biscuits – preferably covered in chocolate.
Cats or Dogs?
Dogs!
What animal are you?
A panda
Favourite colour?
Green
Favourite Song / Artist
When the Night Feels My Song – Bedouin Soundclash
Biggest Life Lesson
Do whatever it takes to find happiness.
Favourite Destination
Barcelona
Danielle's role at Drewberry
Danielle is a member of the client support team, completing applications and medical questionnaires, as well as keeping up with all the behind the scenes admin that helps Drewberry run like clockwork.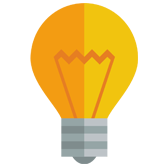 Top Insurance Tip
Honesty is the best policy when it comes to filling out applications. What you don't mention at the start might come back to bite you later on, so don't leave out any information that might be important.
Who is Danielle Hines?
Danielle is an English graduate with a history in administration and hospitality. She has accumulated a wealth of experience in helping customers and clients, making her a perfect addition to Drewberry's client support team. Danielle only recently moved to Brighton and became involved in the insurance industry, but is excited to delve into a new knowledge and skills.
What else does Danielle do?
Danielle is a passionate movie buff and enjoys going to the cinema at least once a week. She is quite the food lover and spends her Friday date-nights trying out new restaurants or pub grub.
Danielle is also learning to drive, although she does enjoy cycling to work still and going on morning jogs with her partner.
What our clients say...


Excellent service from start to finish
J Shaw – 23/03/2018
Excellent service from start to finish. Insurance options available were clearly explained, allowing me to get the best deal for my own occupation insurance.


Very professional service
F Skinner – 10/03/2018
Very professional service. I was overwhelmed by the amount of different policies which came up from my online search but the lady from Drewberry helped me find the most relevant ones over the phone and answered any questions I had. I was really impressed by the standard of service Drewberry offered.