What is Equity Release?
Equity Release is a way to unlock cash tied up in your home from the age of 55 onwards.
The most common form of Equity Release is to borrow against the value of your home and is known as a Lifetime Mortgage.
Releasing equity from your home can free up cash to pay for care, adapt your house to account for reduced mobility or to enhance your retirement.
Find out how much equity you could release from your home with our Equity Release Calculator, which provides instant Lifetime Mortgage quotes online.
What is it?
How Does Equity Release Work?
With a Lifetime Mortgage, you borrow against the value of your home.
Unlike a regular mortgage, you don't have to repay anything until you pass away, sell the home or move into long-term, residential care.
You retain ownership of your home and the right to live in it for the rest of your life. When the home is eventually sold for any of the above reasons, the loan is repaid out of the sale price.
Home Reversion Plans see you sell part of your home to a provider at less than the market rate. The percentage of the home you've sold and the percentage you still own (if any) remains fixed over time.
You retain the right to live in the property until you pass away or sell, at which point the sale proceeds are shared according to the remaining proportions of ownership.
How does it work?
Why Equity Release?
Equity Release frees up spare cash in your home which can then be used for a variety of purposes.
Some of the most common reasons are to pay for domiciliary care, reduce the size of your estate for inheritance tax purposes and to enhance a small pension pot for a more comfortable retirement.
However, there are other reasons people look to release equity from their house, such as:
Adapting your in response to reduced mobiilty
Repaying outstanding debts
Providing financial assistance to descendants
Funding the move of a spouse/partner into residential care while one half of the couple stays put in the home.
Why Equity Release?
Can I Release Equity from My Home?
You can usually release equity from your property if:
It's worth more than £70,000
There's no current mortgage on it, or you're planning to use equity release to repay the mortgage
It's not an ineligible property, such as a houseboat; a studio or basement flat; a static/mobile home; a farm; a hotel, guest house or B&B
You're 55+ (Lifetime Mortgage) or 60+ (Home Reversion Plan).
Other conditions may apply, so it's important to get advice before you look to release equity from your home.
Can I Release Equity?
How Can Drewberry Help?
Find out if you can release equity from your home.
Use our Equity Release Calculator to find out how much capital you could release from your home with a Lifetime Mortgage.
Discuss your Equity Release needs with our trusted partner Key Retirement, an expert in their field.
If Equity Release is right for you, unlock the capital in your home to meet financial needs.
How can we help?
Equity Release Calculator

Takes approx. 60 seconds
This Guide…

Written by:
Michael Englefield
Content Manager at Drewberry
What is Equity Release?
Equity release is a way of unlocking the cash tied up in your biggest asset: your home.
An Equity Release Lifetime Mortgage works very similarly to a regular mortgage. However, rather than having a fixed end date by which you've repaid the mortgage, you don't have to repay the loan until you pass away or move into long-term care.
When this happens, your home is sold and the amount you owe the provider is repaid from the proceeds.
Equity Release takes advantage of the fact that most homeowners have seen a notable rise in house prices over recent years and therefore have spare equity built up in their homes.
Need Help? Start Live Chat with our Experts

Neil
Pensions Advice

Robert
Income Protection
How Does an Equity Release Mortgage Work?
With an Equity Release Mortgage, you borrow against the value of your home. How much you can borrow will be determined by your provider. This figure is calculated based on factors such as your age, state of health and the value of your home.
The typical Equity Release Mortgage doesn't require you to repay any interest during the life of the loan. Instead, it's 'rolled up' and repaid when the house is eventually sold. This is typically when you pass away or move into long-term residential care.
What's the Equity Release Process?
Find an adviser – you'll need to a financial adviser to look at your personal circumstances and check whether equity release is right for you.
Receive your Key Facts Illustration and Initial Disclosure Document – this summarises all the important details and key facts about the equity release plan you're considering.
Fill in an application form – this will be sent to your Equity Release provider along with any upfront payment due.
Appoint a solicitor specialising in equity release – you'll need a solicitor to act for you to complete all the required legal work for the contract between you and the equity release provider and act as a conveyancer.
Receive a professional home valuation – the provider will require your home to be professionally valued by a surveyor qualified by the Royal Institute of Chartered Surveyors (RICS).
Confirm the amount borrowed – the professional valuation will allow the provider to officially confirm the amount you can borrow, which will be sent to you and your solicitor in an Offer Letter.
Receive a written report from your solicitor – your solicitor will usually write up a report outlining the pros and cons of the equity release offer on the table. The Equity Release Council's rules state that you must have at least one face-to-face meeting with the solicitor who wrote this letter or a representative from the firm who wrote this letter so you're confident you understand the details of the contract you sign.
Sign an acceptance form and an Equity Release Council solicitor's certificate.
Final legal checks in relation to the title deeds of your property before the money is transferred to your solicitor.

With an Equity Release Mortgage you can either release the money from your home all in one go or in stages, known as a drawdown plan. This means you only ever pay interest on the amount you've drawn down, rather than on everything you've borrowed.
Casey Goodwin
Wealth Administrator at Drewberry
How Long Does Equity Release Take?
The equity release process typically takes a number of weeks – anywhere between 8 and 12 weeks is common. This depends on your provider and the speed with which your solicitor and the other players involved process the application.
How Much Does Equity Release Cost?
The main cost of an Equity Release Mortgage is the interest you pay. Interest is compounded and rates are typically higher than they would be for a regular mortgage, so the amount owed can increase considerably over time.

To reduce the amount you owe and keep a lid on the cost of equity release, you can opt to pay the interest on the loan.
Equity Release Mortgages allow you to either receive the cash in one tax-free lump sum or, alternatively, draw down the cash from your home as and when you need it (also tax-free). The latter option saves on the interest you pay, as you only pay interest on the amount you've drawn down at that particular time.
For a Home Reversion Plan you aren't borrowing against the value of your home; you're simply selling the provider part of it for less than the market rate. This means there's no interest to pay, but you won't receive as much for the proportion of your home as if you sold the whole property on the open market.
Solicitor, adviser, surveyor and provider fees
There'll also be one-off charges to pay at the beginning of your plan to set it up, regardless of whether you choose a Home Reversion Plan or a Lifetime Mortgage. These relate to the various professionals you need to use to get an Equity Release plan off the ground.
Guidance from the Equity Release Council puts the total cost of setting up Equity Release at around £2,000-£3,000, although this depends on the type of plan being arranged, how complex your circumstances are and the amount of money you're releasing from your home.
What is the No Negative Equity Guarantee?
All products which meet the Equity Release Council's product standards are required to feature a 'No Negative Equity' guarantee. This means that even as the Lifetime Mortgage increases each year with interest, you'll never find yourself owing more than the value of your property if it were sold.
Can I Repay My Equity Release Early?
If you want to repay your Equity Release Mortgage early, you may have to pay an early repayment charge. These will be listed in the documents you received before you took out the plan and can be expensive.
Although there are some providers that don't levy an early repayment charge, many will do so for the life of the loan, or at least for the first few years of it.
Equity Release is designed to be a long-term financial product. If you're planning to repay the mortgage early, consider whether Equity Release is really right for you.

Josh at Drewberry was extremely helpful and friendly in answering my many questions about the policy before I went ahead.
Mark France
02/01/2018
Why Equity Release?
There are many reasons people use Equity Release to free up cash tied up in their homes, often because they don't want to face the hassle and expense of moving and downsizing.
Some of the most common uses for Equity Release include:

If you're planning to use Equity Release to reduce the size of your estate for inheritance tax purposes, it's essential you speak to an expert adviser first.
Not only will this make sure you don't fall foul of any HMRC rules in this area, but there may also be other methods of reducing your inheritance tax liability, such as trusts and gifting assets, that won't require a Lifetime Mortgage.
Jonathan Cooper
Senior Paraplanner at Drewberry
People even use Equity Release to pay for big ticket items, such as a car, to help their children and grandchildren financially or to take a 'holiday of a lifetime'.
Can I Use Equity Release?
The biggest rule governing whether or not you can use Equity Release is your age. You need to be at least 55 for a Lifetime Mortgage and at least 60 if you're thinking of using a Home Reversion Plan.
Other stipulations include:
A minimum property value of £70,000
No current mortgage, or plans to clear a current mortgage with Equity Release
The property is eligible – typical ineligible properties include:

studio/basement flats
flats or maisonettes in a local authority or housing authority block of more than four storeys
retirement properties
static/mobile homes
houseboats
farms
hotels, guest houses and B&Bs.
Some properties are ineligible because the lender needs to be satisfied that they can re-sell the property later on the open market. This protects both you and the lender by maximising the income you can expect from your home at sale.
Equity Release Calculator
Want to release equity from your home? Fill in your details and we'll work out how much equity you could potentially release and send you 'Your Essential Guide to Equity Release' by Key Retirement.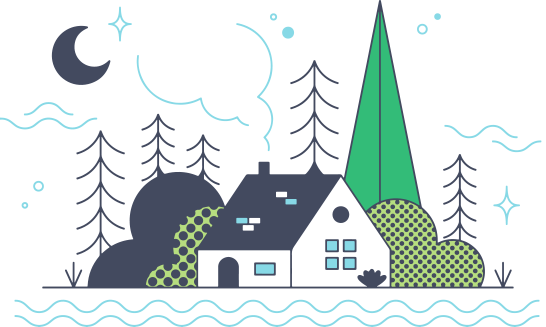 Thanks,
We have crunched the numbers and can provide you with an estimate of the maximum equity you could expect to release from your home
Standard Equity
General good health
£
22,050
What does standard equity mean?
Standard Equity Release is the amount you might receive if you're in good or fair health. It reflects how much you may be able to borrow from the provider against your home, with the repayment typically due when you either move into long-term care or pass away.
Enhanced Equity
Poorer health
£
22,050
What does enhanced equity mean?
If you're in poor health, you may be able to get more from Equity Release than you would under a standard plan. This is because Equity Release providers often offer you access to more cash if you have a shorter life expectancy to reflect the fact that they'll likely be lending you the money for a shorter time.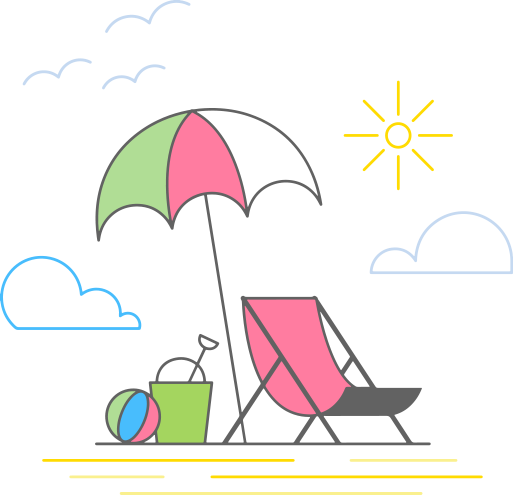 What do people use Equity Release for?
Home / Garden Improvements
Go on Holiday
Repay Debts (e.g. loans, credit cards)
Treat / Help Friends or Family
Clear Outstanding Mortgages
Help with Regular Bills

What age are people who use Equity Release?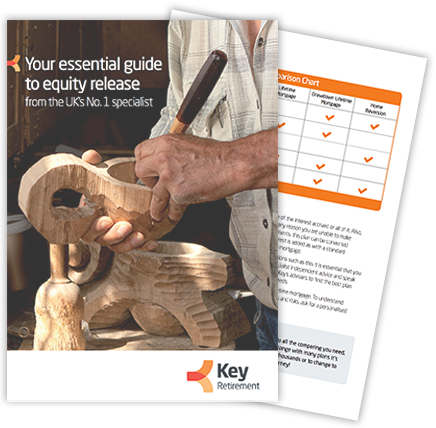 Your Complete Guide to Releasing Equity From Your Home
has been sent to
If its not in your inbox within 30 mins, please check your junk mail folder.

Many people have limited pensions and savings to see them through retirement and so are considering releasing equity from their homes to help them out in their later years. However, Equity Release is a complicated process that needs professional financial advice – that's where our partner Key Retirement can help.

Neil Adams
Head of Pensions Advice at Drewberry

Loading your options...
Thank you for using our Quote Tool
If you need some help, just call us!
T: 02084327334
Our in-house Experts are here to provide Whole of Market Advice!
Our Experts can answer all your questions
Our Experts can send you more appropriate options based on your personal circumstances
Very important if you are either Self-Employed or a Company Director.
Our online quote tool is good but our Experts are better
Oue Experts have access to far more insurers and can often find a better deal offline.
Saves you time, let our Experts do what they are best at
Advantages and Disadvantages of Equity Release
As mentioned, Equity Release isn't right for everyone. There are other options if you need to release capital for retirement, including moving and downsizing. You may also have savings you could rely on and there is support available from the state if you are retiring with a small pension.
However, for many people Equity Release can prove a valuable lifeline, providing them with a tax-free cash injection in retirement without having to leave the home they raised their family in.
| | |
| --- | --- |
| Free up cash without having to move, potentially saving you fees for estate agents, surveyors, removals, conveyancing and stamp duty. | You'll still have to pay fees for Equity Release, including solicitors' fees, adviser fees and surveyors' fees. |
| You don't need to make monthly repayments on a Lifetime Mortgage if you don't want to during your lifetime. | The interest charged on a Lifetime Mortgage, when rolled up so you don't repay during your life, can quickly mount up and become expensive. |
| Equity Release can reduce the value of your estate for inheritance tax purposes. | Equity Release reduces the amount your beneficiaries can inherit from your home. |
| With some providers, it's possible to include an inheritance protection guarantee so you can safeguard a proportion of your home from your heirs. | While some people might use Equity Release for inheritance tax planning, if you don't spend all of the cash released it may still be considered part of your estate anyway. |
| Equity Release can allow you to stay in your own home by funding carers if necessary, or by adapting your home to suit lower mobility | You won't own your whole home anymore, which will reduce what you'll receive if you later need to sell to fund a move to residential care. |
| Some plans allow you to draw down cash gradually from Equity Release, which can limit the amount of interest you pay and the amount you owe at any one time. | Plans are hard to undo once you've entered into them, and may require substantial early repayment charges if you look to repay the provider early. |
| Plans approved by the Equity Release Council have a 'No Negative Equity Guarantee', which means you'll never owe more than your home is worth at the point of sale. | Equity Release may affect your entitlement to certain means-tested state benefits. |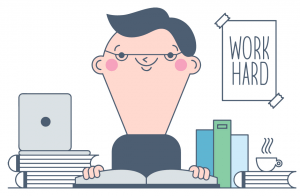 Equity Release Advice
You'll need an adviser to release equity from your home. This is because the process can be complicated and isn't right for everyone. An adviser may look at your finances in the round to check whether you have other options open to you rather than Equity Release, which is tricky to undo once you go down this road.
However, for those who are suited to Equity Release, the cash injection can provide a vital lifetime in their retirement.
If you opt for Equity Release, our trusted partner Key Retirement will make sure that everything is right for your circumstances first and give you all the appropriate advice.
That way, you can release cash from your home safe in the knowledge that you've made a positive decision for your retirement years.
Tom Conner
Director at Drewberry
Equity Release Calculator

Takes approx. 60 seconds
Frequently Asked Equity Release Questions
We're thinking about releasing equity from our home, but we're worried we might have to pay...
I'm worried about having to go into care in later life and all of my money being used up paying...
My husband and I recently turned 50 and our thoughts are now naturally turning towards retirement. Neither...
I'm on a low income and rely on benefits, although I was fortunate enough to purchase my council...