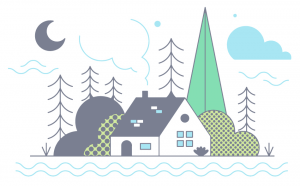 Equity Release Calculator 2019
Find out how much cash you can release from your home with an Equity Release Calculator that takes into account the value of your home, your age and your health to work out how much of the money in your home is available for Equity Release.

With years of rising house prices behind us, many of us find that we have significant amounts of equity tied up in our homes waiting for release.
Many people release equity to pay for domiciliary care, adapt their home to meet reduced mobility needs or simply to afford a more comfortable retirement.
Ben Sassoon
Financial Adviser
Other reasons people choose to release equity from their home include inheritance tax planning, which needs careful consideration and financial advice, or to fund 'big ticket' items such as new cars or holidays.


How Much Equity Can I Release?
An Equity Release Mortgage, also known as a Lifetime Mortgage, is the most common way to unlock the cash tied up in your home. It sees you borrow against the value of your property in exchange for either lump sum or a series of smaller payments over time.
Whereas with a regular mortgage you have to make monthly repayments, you don't have to do this during an Equity Release Mortgage if you don't want to. In this instance, the interest you owe is 'rolled up' and added to the loan.
How much equity you can release from your home depends on a number of factors including:
the value of your property,
your age
your state of health.
The more your home is worth, the older you are and the worse your health, the more equity you'll be able to release.
How Does the Equity Release Calculator Work?
Equity release is a lifetime mortgage which is a loan secured against your home. The sum you choose to borrow, plus any accumulated interest, will usually be repayable when the property is sold after you die or move permanently into long term care
Equity release is not right for everyone. It will reduce the value of your estate and may affect your state benefit entitlement.
Our partners Key Retirement will carry out a full financial review of your personal circumstances to help you make an informed decision when considering Equity Release.
Do you qualify for Equity Release?
Our Equity Release calculator will only provide results for those who are eligible to qualify for our lifetime mortgage. Most lenders require you to meet the following eligibility criteria:
You are at least 55 years old
You are a UK resident and own your home
Your property is located in the UK
Your property is worth at least £70K
Your are mortgage free or will be able to repay existing mortgage on completion
You are looking to release at least £10,000 from your home

If you meet this qualification criteria simply enter your details into our Equity Release Calculator and the clever tool will give you a very good idea in terms of what you can release from your home.
Peter Banks
Wealth & Investments Expert at Drewberry

Honest and friendly. Gave me the feeling that they had my best interests at heart. I went elsewhere for alternative quotes but Drewberry came out on top all round.
Paul Tipler
21/02/2019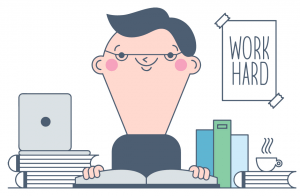 Equity Release Advice
Financial advice is built into the Equity Release process and forms an integral part of it. Using an independent adviser will make sure they look at the entire UK market to find the best deal for you.
This is important because Equity Release is a long-term financial product that's very tricky to undo once you go down this route. For help and guidance around Equity Release, Drewberry's trusted Equity Release Partner, Key, can help with any questions you might have.
Frequently Asked Equity Release Questions
How much time does Equity Release take? My mother is thinking about releasing equity from her home to...
Can I repay Equity Release before my death? I understand that Equity Release usually lasts until you...
I'm thinking about releasing equity from my home, but I'm not sure what happens to an Equity...
We're thinking about releasing equity from our home, but we're worried we might have to pay...