How do gifts inter vivos work?



Find out how to make a gift inter vivos and how to mitigate a potential IHT liability
Anthony and Marianne celebrated their 50th wedding anniversary this year
As they're both now in their 70s, they've decided it's well past time they took action to limit any potential inheritance tax (IHT) liability on the estate they plan to pass to their three children and five grandchildren.
The couple own a valuable home, two buy-to-let properties and a portfolio of savings, investments and possessions that's currently worth £1,800,000.
If the couple were to die in the 2017 tax year, they would both qualify for a nil-rate band allowance of £325,000 as well as a further £100,000 from the new main residence allowance.
Let's assume the couple have a joint Will under which 100% of their assets will pass to the surviving spouse on death.
Inheritance tax: toting up the bill
This means that the couple's estate would generate the following inheritance tax bill if they were to both die in the 2017 tax year:
Inheritance Tax Calculation

Estate value:

£1,800,000

Nil-rate band allowances:

– £650,000

Main residence allowances:

– £200,000

Taxable value of estate:

£950,000

Anthony and Marianne's IHT Liability

£380,000


£950,000 x 40%
When the couple realise the potential tax bill they're leaving behind, they decide they can afford to make a gift of £150,000 to each of their three children.
As Marianne is two years younger than her husband, they decide to make the gift in her name as she's likely to be cheaper to insure (and, statistically, she's likely to live longer in any case)
Potentially exempt transfers (PETs)
In cases where gifts have been made from an estate and the donor subsequently dies before the required seven years, the deceased's nil-rate band allowance is applied to the gifts before it can be applied to an estate (as the gifts were made first).
This means that the initial inheritance tax liability on Marianne's £450,000 gift would look like this:
Inheritance tax on Marianne's £450,000 gift

Value of gift/PET:

£450,000

Nil-rate band allowance:

– £325,000

Taxable value of gift:

£125,000

Marianne's IHT Liability

£50,000

£125,000 x 40%
Remember: In the case of a 'failed potentially exempt transfer' (PET) it's the recipients of the gift who are liable for the inheritance tax bill that's been created.
So, if Marianne dies within the first three years of making the gift, her children will be required to pay a £50,000 inheritance tax bill. This potential bill will steadily decrease as the seven-year IHT clock counts down.
To protect their children, Marianne takes out a gift inter vivos policy to cover them for this liability. The policy is written in trust with their children as the trustees.
Download our latest FREE e-Guides
The Drewberry 'Making Sense' guides are here to cut through the jargon so you can understand how to make the most of your wealth.
Download our series of guides for help making the right decisions for your financial future.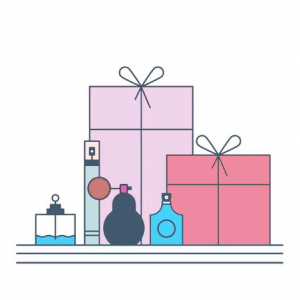 Gift inter vivos insurance
As the cover is tied to the taper relief available to PETs it will pay out the full £50,000 sum assured if Marianne dies in the first three years.
For the next year, the cover then drops to £40,000 (ie 32%). The following year it falls to £30,000 (ie 24%), then to £20,000 (ie 16%) and finally £10,000 (ie 8%) before the policy expires after seven years when inheritance tax no longer applies.
The best premiums for Marianne's policy would look like this:
Year(s)

% of Gift subject to IHT
(sum assured)

Year 1 – 3

100% (£50,000)

Year 4

80% (£40,000)

Year 5

60% (£30,000)

Year 6

40% (£20,000)

Year 7

20% (£10,000)

Monthly premium for cover

£50.73
Provider: LV=. Based on a gift inter vivos policy offering seven-year decreasing-term life cover of £50,000 with guaranteed premiums from outset.
Remember: Marianne's gift doesn't erase all the inheritance tax liability on the couple's estate.
If Marianne dies within seven years of making the gift, the IHT liability on Anthony's remaining estate would look like this (assuming he also dies in 2017):
Anthony's Inheritance Tax Calculation

New estate value

£1,350,000

Nil-rate band allowance

– £325,000

Main residence allowances

– £200,000

Taxable value of estate

£825,000

Anthony's IHT Liability

£330,000

£825,000 x 40%
This means that the couple should also consider taking out a joint whole of life policy to cover this liability which will attach to their estate.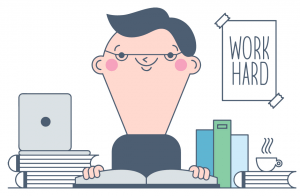 Need Inheritance Tax Advice?
When it comes to passing on your estate to your loved ones it can get quite complex quickly and often requires and expert to help you navigate the many pitfalls. If you need inheritance tax advice then please do not hesitate to pop us a call on 0208432733 or email help@drewberry.co.uk.
Need Inheritance Tax Advice?

Loading your options...
Thank you for using our Quote Tool
If you need some help, just call us!
T: 02084327334
Our in-house Experts are here to provide Whole of Market Advice!
Our Experts can answer all your questions
Our Experts can send you more appropriate options based on your personal circumstances
Very important if you are either Self-Employed or a Company Director.
Our online quote tool is good but our Experts are better
Oue Experts have access to far more insurers and can often find a better deal offline.
Saves you time, let our Experts do what they are best at

Written by:
Stephen Moore
Similar Posts