IHT and passing your nil-rate band to your spouse



Transferring nil-rate bands between married couples on death
Since October 2007, it's been possible for spouses to pass their nil-rate band to each other for inheritance tax purposes. Each individual currently gets a nil-rate band of £325,000 before they have to pay inheritance tax (IHT) on their estate (although transfers between spouses are exempt, no matter how much is left).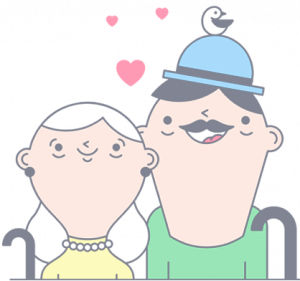 As this nil-rate band can now be transferred between spouses, the surviving spouse can therefore potentially double their existing nil-rate band if they receive their late partner's entire nil-rate band. The current nil-rate band would mean that if the surviving partner received their late partner's entire nil-rate band, when this was combined with their own they could leave £650,000 to their beneficiaries without having to pay a penny in IHT.
How do I pass my entire nil-rate band to my spouse for IHT purposes?
This is best done with a will that states your wishes. If you die without a will you are classed as dying intestate, and the laws of intestacy dictate how much a spouse can inherit and how much must be passed to other relatives.
Dying without leaving a will can complicate IHT estate planning as you don't get to fully dictate how you want to distribute your estate.
The rules of intestacy differ depending on whether the deceased lived in England and Wales, Scotland or Northern Ireland. In England and Wales, for instance, if the deceased doesn't have a will and they were married with children, the spouse only inherits the first £250,000 of their deceased partner's estate and all joint personal possessions. The remainder of the estate is split in two, with the surviving spouse being entitled to half and the other half being split equally between the children (or put into a trust for any children under 18).
Do I have to pass my entire estate to my spouse for the IHT nil-rate band transfer?
Not at all. You are perfectly entitled to distribute some of your estate to other beneficiaries as well as your spouse.
HMRC will simply assess the percentage of your nil-rate band you left to your spouse (e.g. at the current level if you left £162,500 to beneficiaries other than your spouse then only 50% of your £325,000 nil-rate band will have gone unused and be transferred to your spouse). HMRC will then use this percentage to calculate your spouse's larger nil-rate band based on the legislation on the day that they pass on.
So if the nil-rate band goes up, in this scenario your surviving spouse would be able to leave the 50% of the nil-rate band they inherited from you based on the size of the nil-rate band when they die, not when you did. So if the nil-rate band rose to £400,000 by the time of their death, they'd be able to leave an additional £200,000 thanks to your unused nil-rate band, more than the original £162,500 you didn't use on your death.
Compare Top 10 UK Insurers
Find out how a Drewberry financial adviser can help you reach your destination by making the most of your finances.
Call us on
Mary and Ken's IHT story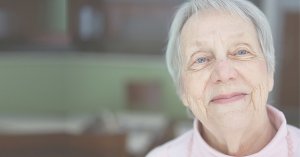 Mary was a widowed very young. She was just four years into her first marriage, leaving her with two small boys, John and Ross, from her late husband.
Mary later remarried, although Mary and her new husband, Ken, had no children between them. Mary and Ken were happily married for fifty years, but sadly Mary passed away at the beginning of the 2017 tax year.
Mary leaves assets totalling £81,250 to John and Ross, using one quarter of her nil-rate band allowance of £325,000.
| | |
| --- | --- |
| Mary's nil-rate band (2017) | £325,000 |
| Assets left to John | £40,625 |
| Assets left to Ross | £40,625 |
| Total left to John and Ross | £81,250 |
Mary has used 25% of her nil-rate band through her bequest to John and Ross. She leaves the the remainder of her estate, and therefore the leftover 75% of her nil-rate band, to Ken.
Let's imagine that Ken then lives for another 10 years before dying in 2027, when the nil-rate band has risen to £420,000.
| | |
| --- | --- |
| Ken's nil-rate band (2027) | £420,000† |
| Mary's unused nil-rate band allowance (value at Ken's death in 2027) | £315,000 |
| Ken's total nil-rate allowance | £735,000 |
† — figure for illustration purposes only
By now, the unused 75% of Mary's allowance will be worth £315,000 (i.e. £420,000 x 75%), not the £243,750 that was notionally left unused at the time of her death.
This means that Ken now has a total IHT allowance of £735,000 (£420,000 + £315,000). If Mary had passed Ken 100% of her nil-rate band in 2017, his total allowance would be £840,000.
[These rules apply to anyone whose partner has died since 12 November 1974.]
Need Inheritance Tax Advice?

Loading your options...
Thank you for using our Quote Tool
If you need some help, just call us!
T: 02084327334
Our in-house Experts are here to provide Whole of Market Advice!
Our Experts can answer all your questions
Our Experts can send you more appropriate options based on your personal circumstances
Very important if you are either Self-Employed or a Company Director.
Our online quote tool is good but our Experts are better
Oue Experts have access to far more insurers and can often find a better deal offline.
Saves you time, let our Experts do what they are best at

Written by:
Stephen Moore
Similar Posts