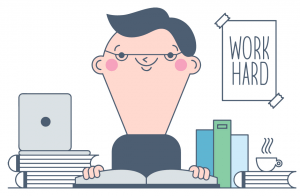 Can I carry forward any unused pension annual allowance?
I've read that I can maximise my pension contributions this tax year by using something called pension carry forward. How does pension carry forward work and how much of my pension allowance can I carry over?
Question asked by Ms D Clayborne

Answered by Michael Englefield
 Utilising any unused pension annual allowance
Firstly, how much you can contribute to your pension in any given tax year and still get tax relief is known as the annual pension allowance.
The annual pension allowance in the 2017/18 tax year is capped at a gross figure of £40,000 for most people – that's including HMRC's contributions in the form of tax relief.
Remember, to pay the maximum £40,000 annual allowance into your pension, you'll have to have sufficient earnings to justify the maximum contribution.
While you can pay more into your pension than the maximum yearly cap, doing so leaves you open to a tax charge at your highest marginal rate on any payments above the threshold.
If you'd like to work out how much your pension annual allowance is, the Drewberry annual pension allowance calculator does all the calculations for you.
Tapered annual pension allowance for high earners

From April 2016, anyone earning £150,000 or more will see their annual pension allowance taper off by £1 for every £2 they earn above £150,000 (which includes pension contributions, bonuses, interest from savings and dividends etc.) This is subject to a maximum tapering of £30,000.
As such, anyone earning £210,000 or more from the 2016/17 tax year onwards has their yearly pension allowance tapered down to just £10,000. This tapering of the maximum pension contribution threshold is also taken into account in Drewberry's annual pension allowance calculator.
What is pension carry forward?
Pension carry forward lets you roll over unused annual pension relief from the past three tax years into the current tax year. So you effectively get to make up to four years of pension contributions in one year.
Below is a table of the yearly pension allowances from the three previous tax years. Assuming you've made no pension contributions at all in any of the past three tax years, you can carry through an additional pension allowance of £120,000 into 2016/17 and put this into your pension, on top of 2016/17's allowance of up to £40,000.
Historic Annual Pension Allowances
| Tax Year | Maximum Yearly Pension Allowance |
| --- | --- |
| 2014/15 | £40,000 |
| 2014/15 | £40,000 |
| 2015/16 | £40,000 |
However, you can only contribute 100% of your annual earnings into a pension in any one tax year. So to take full advantage of pension carry forward in 2016/17, you'd have to be earning at least £170,000.

And if you've consistently been earning £170,000 then because of the tapering of the yearly allowance this tax year for those earning over £150,000, your yearly pension allowance in 2016/17 would be reduced to £30,000 in both 2015/16 and 2016/17.
As such, the maximum annual pension contribution you could make in the 2016/17 tax year with a salary of £170,000 per annum would be £140,000.
This would be made up of:
£40,000 from 2014/15
£40,000 from 2015/16
£30,000 from 2016/17 (because of the tapered annual allowance)
£30,000 from 2017/18 (because of the tapered annual allowance).
As you can see, it's a fairly complicated area. Your pension contribution threshold for the 2016/17 tax year is now determined by your income, as well as how much you've contributed to your pension pot over the past three tax years.
Again, Drewberry's pension annual allowance calculator takes all of the work out of calculating this figure and will allow you to easily see how much of your pension allowance you can carry back from previous tax years.
Need pensions advice?
Without expert help it can be difficult to keep on top of your tax allowances and ensure you are maximising your income. If you need pension advice and help with your annual allowance then please do not hesitate to pop us a call on 02084327333 or email wealth@drewberry.co.uk.
Pensions
Pension annual allowance calculator
Pension annual allowance
Pension carry forward
This information does not constitute financial or other professional advice. You should consult your professional adviser or contact us directly on 02084327333 should you require financial advice. It is important to ensure any insurance policy you take out is suitable for your needs.
Start your journey today...
Find out how a Drewberry financial adviser can help you reach your destination by making the most of your finances.
Call us on
Frequently Asked Pensions Advice Questions
I was told that my pension was 'frozen'. Am I able to access this money at all and...
I've built up a few small final salary pension pots over my working life. They're not worth...
I like the idea of using flexi-access drawdown to access my pension savings in retirement, but I was...
I'm just about to retire and can take my pension now so I need to try and work out what to do with...
Need Help? Live chat now and get an instant answer from our Experts...
Our Latest Reviews

Jane Essex
22/06/2019
Impressed with how personable and straight forward the conversations were. Would definitely recommend to others.

Laura Neish
31/07/2019
From my first inquiry about life insurance, I knew I would proceed and put my trust into Drewberry to get the best deal for our company. Excellent customer service, I would highly recommend, they take the hassle out of searching for the best value policies.

Andrew Sampson
03/08/2019
Great service and Jake went the extra mile to ensure he got the best terms for me. Cant recommend enough.
We are rated 4.9/5 based on 2335 independent client reviews.
To read more of our
independent client reviews click here →