Siobhan Paul
Independent Protection Expert
Overview
Siobhan is a core member of our protection insurance team and is able to provide advice on a wide range of products.
T: 01273060007
Mon - Fri 10:30 - 19:30
siobhan.paul@drewberryinsurance.co.uk
Income Protection
Life Insurance
Critical Illness Cover
Quick Fire Questions
Tea or Coffee?
Tea
Biscuit or Cake?
Always a Bourbon biscuit!
Cats or Dogs?
Cats, the fluffier the better
What animal are you?
Panther
Favourite colour?
Khaki
Favourite Song / Artist
Anything Motown
Biggest Life Lesson
Practice mindfulness and never give up
Favourite Destination
Crete is a beautiful part of the world. I'd love to make my way around all of the Greek Islands and I find Greek mythology really fascinating.
Siobhan's role at Drewberry
Siobhan is a core member of Drewberry's protection insurance team and is able to provide advice on a wide range of products. Siobhan is passionate about helping her clients and continuously providing the best possible service and support.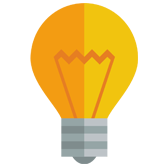 Top Insurance Tip
At the time of a claim everyone wants Rolls Royce cover, even if they've been paying Robin Reliant prices. Cheap doesn't always equal cheerful. Be sure you know what you are covered for and if your policy is fit for purpose. If you're unsure give us a call.
Who is Siobhan Paul?
After spending a number of years in retail management and working across Sussex, Siobhan took a career break and spent time travelling and living in Australia. A complete change in scenery also led to a career change and with her transferable skills she began working in the Financial Services sector.
Since gaining experience within General Insurance, Siobhan returned to the UK with a passion for wanting to help clients and continue to develop in the insurance industry.
What else does Siobhan do?
Having recently mastered cooking perfect Yorkshire puddings, Siobhan is now adding to her culinary skills and becoming a kitchen pro. Her hobbies include a keen interest in social history, researching the family tree, and mastering a hole in one at crazy golf.
Siobhan also likes to keep up to date with current affairs, listening to a good debate and loves spending time with family and friends.
What our clients say...


Fast and reliable
R Horsman – 02/11/17
Quick, honest and professional. We were supported throughout and not pressurised at any point which was so refreshing. I would recommend Drewberry without hesitation.


Brilliant Service!
D Barnes – 02/11/2017
I got great balanced advice, was not pressured, and then was able in my own time to make an informed decision on the best choice for my family. Brilliant service thankyou!