Ross Whitby
Pension & Investment Support
Overview
Ross is a core member of our Pension & Investment support team and is here to ensure everything runs nice and smoothly for you.
T: 01273060016
Mon - Fri 09:00 - 17:00
ross.whitby@drewberry.co.uk
Pensions
Investments
Tax Planning
Wealth Management
Quick Fire Questions
Tea or Coffee?
Green tea
Biscuit or Cake?
Cake
Cats or Dogs?
Cats
What animal are you?
Shoebill
Favourite colour?
Black
Favourite Song / Artist
Pruit Igoe – Phillip Glass
Biggest Life Lesson
Patience is a virtue
Favourite Destination
Siem Reap
Ross's role at Drewberry
Ross is a member of the Pension and Investment support team, collecting and analysing information regarding financial products as well as keeping up with all the behind the scenes admin that helps Drewberry run like clockwork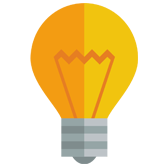 Top Insurance Tip
Always be as open, honest and accurate as possible – remember non-disclosure can result in an unsuccessful claim later on!
Who is Ross Whitby?
Ross attended the University of the West of England, graduating with a Bachelor's Degree in Economics of Banking, Money and Finance in 2014.
Following his graduation, Ross worked shortly in business process outsourcing before becoming a Share Plan Administrator, managing employee and executive share plans for international organisations.
Prior to joining Drewberry, Ross spent for 4 months travelling around South East Asia working as an English teacher.
What else does Ross do?
In his free time, Ross harbours a keen interest in videography and music production, which he combines to create music and comedy videos. A fascination with photography also led him to begin creating his own landscape and abstract photographs.
When Ross isn't busy nurturing his creativity, he enjoys reading the literature of the Beat generation – particularly the poetic quality of Jack Kerouac's prose and his favourite Kerouac novel, The Town and the City.
What our clients say...


Just what I needed
J Cull – 28/11/2017
Very efficient and great service answering my numerous queries to get a product I was happy with and was specific to my needs.


Outstanding!
N Scroggins – 13/11/2017
Worked with me to get the right solution and was knowledgeable and understanding. Felt like I was in very good hands!