Ronald Gorah
Client Support Specialist
Overview
Ronald is a core member of our client support team and is here to ensure everything runs nice and smoothly for you.
T: 01273060039
Mon - Fri 09:00 - 18:00
ronald.gorah@drewberryinsurance.co.uk
Income Protection
Life Insurance
Critical Illness Cover
Quick Fire Questions
Tea or Coffee?
Tea
Biscuit or Cake?
Cake
Cats or Dogs?
Dogs
What animal are you?
Jaguar
Favourite colour?
Red
Favourite Song / Artist
Kendrick Lamar
Biggest Life Lesson
Success is where preparation and opportunity meet
Favourite Destination
Victoria Falls
Ronald's role at Drewberry
Ronald is a member of the client support team, completing applications and medical questionnaires, as well as keeping up with all the behind the scenes admin that helps Drewberry run like clockwork.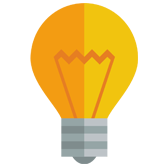 Top Insurance Tip
Honesty is the best policy when it comes to filling out applications. What you don't mention at the start might come back to bite you later on, so don't leave out any information that might be important.
Who is Ronald Gorah?
Ronald originally moved from Brighton to London to study Business Management at the University of Westminster. After completing his studies, Ronald moved back to Brighton where he jumped right into the world of management accounting. Eventually, he found Drewberry and joined our team of client support specialists to aid our team of protection advisers to match our clients with the right protection.
What else does Ronald do?
Ronald is an avid sports fan with particular interest in F1, basketball and football. He shows his support for his favourite team, Arsenal, by regularly attending games as well as playing five-a-side weekly.
What our clients say...


I would definitely recommend
Melvin Jacobs – 21/11/2018
Excellent Service. I would recommend Drewberry if you are looking for Income Protection and Life insurance.


Drewberry made things so easy...
Ryan Springett – 30/10/2018
The process to securing insurance was seamless and everyone involved from Drewberry along the way was very professional. Price options they presented were also competitive compared to my own research. Would definitely recommend them.