Matthew Giles
Health & Wellbeing Expert
Overview
Matthew is a Health and Wellbeing Expert for Drewberry, specialising in sales of Individual Private Medical Insurance to help clients get the healthcare they deserve.
T: 01273060045
Mon - Fri 09:00 - 18:00
matthew.giles@drewberry.co.uk
Private Medical Insurance
Income Protection
Life Insurance
Quick Fire Questions
Tea or Coffee?
Coffee
Biscuit or Cake?
Cake
Cats or Dogs?
Cats
What animal are you?
White Sifaka
Favourite colour?
Green
Favourite Song / Artist
Adele
Biggest Life Lesson
Be a product of decisions not circumstance
Favourite Destination
Hong Kong
Matthew's role at Drewberry
Matthew joined Drewberry to expand our offering in individual Private Health Insurance. Matthew believes that building relationships with clients and getting to know them plays an important role in ensuring that the healthcare cover he recommends is best suited to their specific needs. His goal is to make clients feel confident in the choices they make and have the cover they need.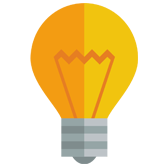 Top Insurance Tip
Today the UK Health Insurance market has never been so vibrant. With so many choices it's good to get some advice to help guide you to a product that meets your needs. I always suggest thinking long term so you're fully secure with your decision.
Who is Matthew Giles?
Matthew has a BA (Hons) degree in Social Policy from Brighton University. Having worked as an Account Manager and Business sales representative for a blue-chip global healthcare provider for the past eight years, Matthew has a passion for developing relationships with others and in finding a solution for their healthcare needs.
What else does Matthew do?
Matthew's wanderlust leads him to travelling frequently, with Hong Kong being his favourite location so far. Matthew is also known to be a bookworm, with a particular interest in economics and politics, and a massive tea fanatic. He loves nothing more than curling up with a good book and a cuppa.
What our clients say...


They really know their stuff...
J Saunders – 20/02/2018
Drewberry have been super smart and very efficient with the advice they have offered and the policies they have put in place for us.


Highly recommended
R Buckley – 20/02/2018
The policy I got through Drewberry was excellent. The staff are very helpful and I would recommend Drewberry to anyone.