Matteo Mockler
Health & Wellbeing Expert
Overview
Matteo is a Health and Wellbeing Expert for Drewberry, specialising in sales of Individual Private Medical Insurance to help clients get the healthcare they deserve.
T: 01273060015
Mon-Fri 09:00-18:00
matteo.mockler@drewberryinsurance.co.uk
Private Medical Insurance
Income Protection
Life Insurance
Quick Fire Questions
Tea or Coffee?
Neither – tea at a push
Biscuit or Cake?
Cake
Cats or Dogs?
Dogs
What animal are you?
Bear
Favourite colour?
Blue
Favourite Song / Artist
Baroness – anything on the Red Album
Biggest Life Lesson
Working hard is a matter of personal pride
Favourite Destination
India
Matteo's role at Drewberry
Matteo joined Drewberry to expand our offering in individual Private Medical Insurance. He's dedicated to helping clients make the right choice when it comes to Health Insurance and explaining all the benefits on offer. His overall goal is to make sure clients go away confident that their needs are met, they have the cover they want, and they've made the right choice with his help.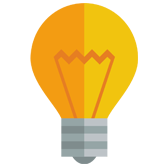 Top Insurance Tip
You get what you pay for – even if insurance policies look the same on the face of it, the cheapest options may not have the cover you're looking for.
Who is Matteo Mockler?
Matteo has 10 years of experience in the service end of the insurance industry, working with a variety of different policies and insurers. He's always specialised in Private Medical Insurance and has come to Drewberry to share his expertise with our clients.
What else does Matteo do?
Outside of work, Matteo enjoys watching rugby and live music (usually heavy metal bands). He also enjoys socialising over a pint at the pub and taking care of his little garden at home.
What our clients say...


Excellent Service & Product Knowledge
David & Elizabeth Evans – 01/10/2017
Excellent service and product knowledge. Looking forward to working with Matteo Mockler in the years to come.


Excellent Service from Matteo
A Brown – 02/10/2017
Excellent service from Matteo thank you.