Mark Williams
Pension & Investment Adviser
Overview
Mark Williams (BSc, MSc, DipPFS, Chartered MCSI) is one of Drewberry's expert financial advisers, helping clients plan their financial futures and make the most of their wealth.
T: 02038001778
Mon - Fri 09:00 - 17:30
mark.williams@drewberry.co.uk
Pension Advice
Investments Advice
Tax Planning
Inheritance Tax Advice
Quick Fire Questions
Tea or Coffee?
Tea
Biscuit or Cake?
Cake
Cats or Dogs?
Dogs
What animal are you?
Rooster, according to the Chinese calendar
Favourite colour?
Blue
Favourite Song / Artist
David Bowie
Biggest Life Lesson
To forgive.
Favourite Destination
Snow covered slopes
Mark's role at Drewberry
For each of his clients, Mark takes special care to understand their unique circumstances and financial objectives before providing them with a specifically tailored plan to help them reach them.
Mark prides himself on helping clients achieve their financial goals and making the complicated world of personal financial planning less daunting and easier to understand.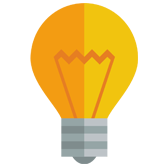 Qualifications
Mark has BSc and MSc qualifications and is also a member of the Chartered institute for Securities and Investment (Chartered MCSI). He has a Diploma in Financial Planning (DipPFS) from the CII and is a qualified pension transfer specialist.
Who is Mark Williams?
Since graduating from Bath University with a degree in Business Administration over 20 years ago, Mark has been dedicated to providing investment management services and financial advice to both institutional and private clients.
Mark has also earned a Master's degree in Investment Analysis from Stirling University and is a Chartered Member of the Chartered Institute for Securities and Investment.
What else does Mark do?
Mark's free time is often spent with his family, especially his children and the numerous activities they rope him into. On weekends, however, he still manages to find the time to help coach his son's rugby team.
With any other spare time that he gets, Mark enjoys catching up with his friends.
What our clients say...


Everything was so easy.
J Alexander – 13/12/2017
Took care of everything with simple language and great communication.


Thank you.
N Amra – 13/12/2017
Extremely rapid and efficient service and laid out all the options in a simple way