Lloyd Davies
Technical Consultant
Overview
Lloyd Davies (CII) is Drewberry's in-house technical consultant. Qualified to adviser level, Lloyd assists the advisers with research and planning for our clients. We firmly believe two heads are better than one!
T: 02035877414
Mon - Fri 09:00 - 17:30
lloyd.davies@drewberry.co.uk
Pension Advice
Investment Advice
Tax Planning
Quick Fire Questions
Tea or Coffee?
Hurts me to say as a Northerner, but coffee
Biscuit or Cake?
Biscuits – every time
Cats or Dogs?
Dogs
What animal are you?
Polar Bear (Love the cold and hibernating)
Favourite colour?
Blue
Favourite Song / Artist
Reet Petite – Jackie Wilson
Biggest Life Lesson
Manners maketh man and cost nothing
Favourite Destination
Snowy French Alps (Skiing)
Lloyd's role at Drewberry
Lloyd's experience in Wealth Planning made him the perfect fit for the Drewberry Wealth team. His role is to support our Wealth experts and clients and to ensure that their financial planning needs are met.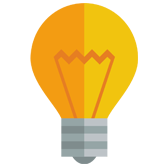 Qualifications
Lloyd is a member of the Chartered Institute of Insurance (CII) and working towards achieving Level 6 Chartered Status.
Who is Lloyd Davies?
Lloyd first began his career in investment management and planning, seeing his company through several acquisitions before making a sideways step into Wealth Planning. Lloyd eventually found his way to London and with more than 5 years of industry experience he joined the Drewberry Wealth team.
What else does Lloyd do?
When he's not aiding Drewberry's Wealth team, Lloyd plays Rugby for Esher. If this commitment wasn't enough, he also tours National 7's circuit, which takes him all over the world. Lloyd also likes to get away when he can to go skiing.
What our clients say...


Hardworking and great service
G Mccollum – 15/01/2018
Very efficient and well instructed service with polite staff. I felt Drewberry really did do their utmost to find the best deal for me personally.


Would use again
F Katumwa – 15/01/2018
Very excellent service and informative. All options were offered and I had to make my own decision at the end. Would recommend.