Jo Mackenzie
Client Support Specialist
Overview
Jo is a core member of our client support team and is here to ensure everything runs nice and smoothly for you.
T: 01273646484
Mon - Fri 09:00 - 18:00
jo.mackenzie@drewberryinsurance.co.uk
Quick Fire Questions
Tea or Coffee?
Black coffee
Biscuit or Cake?
Cake
Cats or Dogs?
Cats
What animal are you?
A bird, because if I want to, I could fly away
Favourite colour?
Orange
Favourite Song / Artist
Summer of '69 — Bryan Adams
Biggest Life Lesson
Not to take others at face value
Favourite Destination
Airlie Beach in Queensland. Simply stunning!
Jo's role at Drewberry
Jo is a client support specialist and is here to ensure your application and the associated administration runs smoothly.
Jo needs to believe in the product or message to deliver it and enjoys being part of the positive goal of helping you prepare for your future.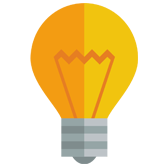 Top Insurance Tip
If you are unsure if something is relevant to your application, then tell us anyway. Missing out a seemingly minor detail could mean you are not able to claim on your insurance when you need it the most.
Who is Jo Mackenzie?
Jo grew up in South East London and moved to Brighton with her family in 1994. Itching to see more of the world her desire to travel resulted in 12 years in Australia.
During her time there she sold an innovative learning programme, went from being a hotel receptionist to managing the hotel and also studied to be a personal trainer.
Her sister's pregnancy in England was enough to inspire Jo to return to Brighton in 2012. She quickly found her job at Drewberry Insurance where she continues her mission to help others.
What else does Jo do?
Jo is busy with her TEFL training, which will qualify her to teach English as a foreign language. Having returned to the UK to be closer to her family and niece, spending time with them is also very important to her.
Although she enjoys the odd movie at home, the television stays locked away most of the time. Jo instead prefers to socialise, enjoying good food and wine with friends or broadening her mind with reading.
What our clients say...


Excellent service!
B Riley - 23/08/2014
I could not have had a better service from both Jo and Jeremy. All of my questions were answered swiftly and professionally. I would recommend Drewberry to my friends and family without hesitation.


Outstanding customer service
J Alexander – 04/08/2017
Outstanding customer service. Nothing was ever a problem always at the end of the phone.