Jake Mills
Independent Protection Expert
Overview
Jake is a core member of our protection insurance team and is able to provide advice on a wide range of products.
T: 01273855536
Mon - Fri 09:00 - 18:00
Jake.Mills@drewberryinsurance.co.uk
Income Protection
Life Insurance
Critical Illness Cover
Quick Fire Questions
Tea or Coffee?
Strictly water
Biscuit or Cake?
It depends what's on offer
Cats or Dogs?
Dogs, it goes without saying
What animal are you?
Wolf
Favourite colour?
Red
Favourite Song / Artist
Frank Sinatra – That's Life
Biggest Life Lesson
Whether you think you can or you think you can't, either way you are right.
Favourite Destination
Puerto Banús
Jake's role at Drewberry
Jake is a core member of Drewberry's protection insurance team and is able to provide advice on a wide range of products. Jake joined Drewberry with the aim of providing a unique, golden service to clients as an adviser and hopes to ensure that all his clients' needs are fully understood and catered for.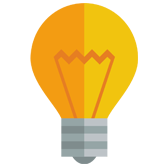 Top Insurance Tip
With some type of policies, it pays off to pay a little bit more. It's important to look at more than just cost when you're shopping for essential protection products like Life Insurance.
Who is Jake Mills?
Jake started his career at a commodity investment firm in London before moving on to East Sussex to spend a year with One Answer Insurance. Afterwards, Jake spent two years working at one of London's leading legal recruitment firms, recruiting for the top law firms and patent and trademark attorneys in London.
What else does Jake do?
Jake has a keen interest in personal development and spends a lot of time reading, maintaining his fitness, and adding to his 8 years of experience playing musical instruments, including drums and guitar.
In his free time, Jake also indulges his interests in clay pigeon shooting, martial arts, golf, and fine dining while also keeping up with current affairs and taking care of his doberman puppy.
What our clients say...


Great customer service
L Finch – 18/09/2017
Good communication and follow ups. Friendly. A thorough research for my insurance needs.


Pain-free and reliable
15/09/2017 – D Smaller
Friendly, polite, and knowledgeable staff. Always ring back when they say they will. Took the pain out of 2 complicated applications. Would definitely use them again.