Francis Webster
Health & Wellbeing Expert
Overview
Francis is a core member of our Health & Wellbeing team and is here to provide you with bespoke insurance advice.
T: 01273060014
Mon-Fri 12:00-20:00
francis.webster@drewberryinsurance.co.uk
Health Insurance
Life Insurance
Critical Illness Cover
Quick Fire Questions
Tea or Coffee?
All different types of tea
Biscuit or Cake?
You can't beat the classic cookie... eaten by the packet of course!
Cats or Dogs?
Dogs – I love cats but dogs are much more cuddly so has to be dogs
What animal are you?
Platypus
Favourite colour?
Yellow
Favourite Song / Artist
The Correspondents
Biggest Life Lesson
Sometimes you just need 20 seconds of insane courage. Literally 20 seconds of embarrassing bravery can make great things happen.
Favourite Destination
San Francisco. I lived there for six years with my family. It's beautiful and I've got great memories.
Francis's role at Drewberry
Francis is one of our Independent Protection experts, researching the best policies to suit your needs and completing applications. His background in sales and administration means he really knows how to keep things ticking over.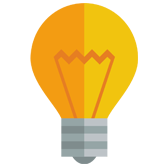 Top Insurance Tip
If you are unsure if something is relevant to your application, then tell us anyway. Missing out a seemingly minor detail could mean you are not able to claim on your insurance when you need it the most.
Who is Francis Webster?
Francis has worked in sales, administration and even aeronautical engineering. All this experience has given him the skills to work in the insurance sector – something that's always interested him. After a recruiter friend suggested he look into client support, Francis has never looked back! Since then he has moved up into our team of Independent Protection experts and has become a Drewberry Health & Wellbeing adviser.
What else does Francis do?
Francis is an avid reader and writer in the fantasy genre. Slowly but surely, that's dragged him into the world of live action role-playing, which he now does about four times a year and spends a big chunk of his wages and time on! The rest of his free time (and cash) goes towards music events and new clothes.
Francis moved to San Francisco with his family when he was four, only returning to the UK when he was ten. With a grandfather who was a lifeguard, Francis has always spent a lot of time in the water as a child and now tries to spend as much time swimming as possible – but not as much as he'd like!
What our clients say...


Really happy with the experience
T Mobbs – 03/05/2017
Really well explained, took time and happy to answer any questions.


Couldn't fault Drewberry
F Appoh – 10/04/2017
Excellent customer service with comprehensive information regarding the best policies that meets my need. Seamlessly easy to speak to and are engaged to find the best plan. I couldn't fault them. I have enjoyed the experience and would recommend them to anyone seeking the best insurance policies.