Ella Fitzpatrick
Client Support Specialist
Overview
Ella is a core member of our client support team and is here to ensure everything runs nice and smoothly for you.
T: 01273060007
Mon - Fri 10:00 - 18:00
ella.fitzpatrick@drewberryinsurance.co.uk
Income Protection
Life Insurance
Critical Illness Cover
Quick Fire Questions
Tea or Coffee?
Coffee
Biscuit or Cake?
Cake
Cats or Dogs?
Dogs
What animal are you?
Dog
Favourite colour?
Pink
Favourite Song / Artist
Too many to choose from!
Biggest Life Lesson
Live for today, life is too short to hold grudges or be unhappy.
Favourite Destination
Lindos, Greece
Ella's role at Drewberry
Ella is a key member of the client support team. She completes applications and medical questionnaires, as well as keeping up with all the behind the scenes admin that helps Drewberry run like clockwork.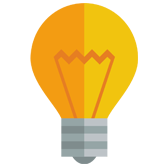 Top Insurance Tip
Honesty is the best policy when it comes to filling out applications. What you don't mention at the start might come back to bite you later on, so don't leave out any information that might be important.
Who is Ella Fitzpatrick?
Originally from Brighton, Ella went to school in the town. She has a degree in Politics from the University of Liverpool, but despite loving it up north while she was there, she decided to venture back down south. Although new to insurance, Ella's experience in customer service and hospitality will come in handy as she gets to grips with helping Drewberry's clients get the protection they need.
What else does Ella do?
Ella's favourite hobby is going out for dinner – fortunately there are plenty of places to try in Brighton! She loves going to events (especially the nightlife) and also loves going on holiday. She's been to numerous cities in Europe and has travelled through Asia and Australia.
When she's got her feet firmly on the ground in the UK, she regularly goes to the gym, enjoys spending time with her friends and family and always stays up to date with current affairs and political blogs.
What our clients say...


Very Easy to Deal With
Jocelyn Griffith
Very easy to deal with. Adviser was knowledgeable and clear about options. It was a pleasure to use this broker and I would happily recommend to others.


Would Definitely Recommend Drewberry
Helen Crocker
Really helpful, explained everything clearly, explored different options thoroughly and efficient communication. Would definitely recommend.