Drew Nelson
Health & Wellbeing Expert
Overview
Drew is a core member of our Health & Wellbeing team and is here to provide you with bespoke advice on Private Health Insurance.
T: 01273060014
Mon-Fri 9am-6pm
drew.nelson@drewberryinsurance.co.uk
Health Insurance
Life Insurance
Critical Illness Cover
Quick Fire Questions
Tea or Coffee?
Tea
Biscuit or Cake?
Biscuit
Cats or Dogs?
Dogs
What animal are you?
Lion
Favourite colour?
Blue
Favourite Song / Artist
Oasis – Wonderwall
Biggest Life Lesson
Life begins at the edge of your comfort zone
Favourite Destination
Vietnam
Drew's role at Drewberry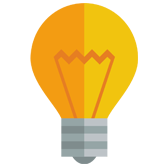 Top Insurance Tip
Always use an independent adviser – we're able to look across the whole market to find you the best deal.
Who is Drew Nelson?
Drew completed his Business Management foundation degree at Brighton University. Since then, he's continued his studies by completing his ABFA Certificate and Unit 1 of his DipFA through the London Institute of Banking & Finance.
What else does Drew do?
Drew likes to keep fit and healthy and therefore you'll usually find him on some diet plan and down the gym. He likes to try new sports and over the years has taken on Olympic lifting, boxing, Muay Thai and football.
Predominately football is his favourite sport and he plays every weekend. Drew also enjoys attending festivals in the summer as well as exploring new places on his travels.
What our clients say...


Excellent Service
Suzanne Bridges – 8/1/2019
Excellent service. I'm really pleased with the advice and help I was given. The insurance I have ended up with suits my needs perfectly.


Specialists at work!
Philip Brackx – 4/1/2019
Excellent and professional service. Specialists at work!