Ciaran King
Independent Protection Expert
Overview
Ciaran is a core member of our protection insurance team and is able to provide advice on a wide range of products.
T: 01273060043
Mon - Fri 10:30 - 19:30
ciaran.king@drewberryinsurance.co.uk
Income Protection
Life Insurance
Critical Illness Cover
Quick Fire Questions
Tea or Coffee?
Coffee
Biscuit or Cake?
Cheese cake
Cats or Dogs?
Dogs
What animal are you?
Labrador
Favourite colour?
Blue
Favourite Song / Artist
Warren Zevon
Biggest Life Lesson
Enjoy every sandwich
Favourite Destination
Grenoble
Ciaran's role at Drewberry
Ciaran is a core member of Drewberry's protection insurance team and is able to provide advice on a wide range of products. Ciaran is motivated by providing the best possible service for his clients. He understands that managing finances can be a daunting task, so he is always ready to help people find the most sensible solution for their specific needs.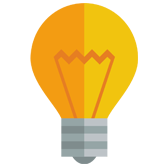 Top Insurance Tip
More than 90% of claims on Critical Illness policies are from cancers, strokes and heart attacks. Always review and compare the policy wording regarding these definitions, as one insurers definition of a heart attack can be different from another.
Who is Ciaran King?
Ciaran is a Law graduate from the University of Sussex with experience in both customer service and advocacy. He also studied for an additional year in France, where he was able to practice and improve his French language skills. Now that he has moved into the financial services sector, Ciaran is looking to expand his knowledge and use his skills in customer service to help Drewberry's clients find the best products for them.
What else does Ciaran do?
Ciaran is a foodie and enjoys cooking and regularly eating out with his friends. During his year in France he cemented his love of the country, in particular the winter sports hub of Grenoble. He also has a passion for music and sport and will never turn down the opportunity to watch an episode of his favourite TV programme, Peep Show.
What our clients say...


Ciaran gave detailed advice
E Schoenberger – 24/10/2017
Ciaran from Drewberry gave detailed advice on all the cover options and very patiently ran through all my questions. He also made sure the cover was implemented quickly ensuring any queries from the insurer were resolved. I would certainly recommend Drewberry and will contact them in the future them regarding pensions.


A highly recommended service
B Konidala – 01/11/2017
I was looking for some advice on which is best policies and which brands the best and been offered very good advice over the phone and very prompt service to set up the policies. Very happy with the service.