Bill Wright
Client Support Specialist
Overview
Jack is a member of the client support team, completing applications and medical questionnaires, as well as keeping up with all the behind the scenes admin that helps Drewberry run like clockwork.
T: 01273060045
Mon - Fri 09:00 - 18:00
bill.wright@drewberryinsurance.co.uk
Income Protection
Life Insurance
Critical Illness Cover
Quick Fire Questions
Tea or Coffee?
Tea
Biscuit or Cake?
Biscuit
Cats or Dogs?
Cats
What animal are you?
Gorilla
Favourite colour?
Yellow and Green
Favourite Song / Artist
I've got the Blues – Labi Siffre
Biggest Life Lesson
Treat people with respect and kindness. Stay positive in the face of negativity. Be the change you want to see in the world.
Favourite Destination
The Amazon Jungle - Ecuador
Bill's role at Drewberry
Bill moved to Brighton at the age of 18 to attend Brighton University where he studied Politics and Social Policy. Since graduating from university, Bill has accumulated a wealth of experience in a variety of roles within banks and friendly societies in Brighton.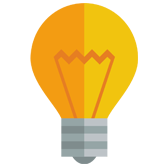 Top Insurance Tip
Don't be afraid to ask! Insurance can be complex and therefore intimidating but that's what Drewberry is for!
Who is Bill Wright?
Bill has done everything from working behind the scenes on pensions and life assurance policies to working face to face with customers helping them with their day to day banking. His variety of skills make him a perfect addition to the Drewberry protection advice team.
What else does Bill do?
Bill always wanted to travel across the Americas, and after working hard and saving every penny he finally managed to do so. The Amazon fast became his favourite location in the world and he highly recommends the incredible experience.
Back in the UK, Bill is a big football fan. A Norwich City supporter specifically, he has had to learn that it's not about winning, it's the taking part. As such, Bill enjoys playing football with his friends every week, despite not being very good. He also likes to play tennis with his girlfriend when the weather is nice and have the occasional round of cricket with his dad.
What our clients say...


Easy to talk to
R Eldridge – 07/06/2018
Easy to talk to. Explained everything really well. Took prompt action when requested and was in touch when he said he would be without being pushy.


I felt as if I was in safe hands
N Smith – 23/05/2018
They was able to explain in full details to me everything I needed to know. They was also able to answer every question I had which put my at ease and made me feel as if I was in safe hands.