What is a pension transfer?
The average person has 11 different jobs during their lifetime. This means that some of us could have accumulated a dozen or more different pension contracts over the years.
The value of the pension savings we make over the course of our working lives makes them one of the most valuable assets we'll ever own, but too often such savings are forgotten, lost or left to languish in expensive old contracts with limited investment potential.
Why transfer your pension…
A pension transfer allows you to convert the value of an existing pension into a notional cash sum or 'transfer value' that can then be invested in a new defined contribution (DC) arrangement such as a personal, stakeholder or self-invested personal pension (SIPP) or into your current employer's workplace pension scheme.
The big attractions of a pension transfer
For many UK savers, the new 'pension freedoms' introduced in 2015 were a tipping point. The added flexibility conferred by the new rules, and the media coverage they attracted, means that more people than ever before are now re-examining their retirement plans and the number of pension transfers is rising as a result.
Under the new rules, everyone over the age of 55 with a defined contribution (money purchase) pension can access it as they wish – regardless of their total pension wealth. This means that most investors aged 55 or over now have complete freedom to take whatever level of income or cash lump sums they choose (subject to the tax rules).
Savers with defined contribution pensions now have the freedom to:
Take their whole fund as cash with 25% paid tax free and the remainder taxed as income;

Take smaller lump sums whenever they please, with 25% of each tax free and the remainder taxed as income;

Take up to 25% tax free and use the remainder to generate a regular taxable income, through drawdown or an annuity, either immediately or later down the line.
Other important changes included the introduction of a new £10,000 pa contribution allowance for those who have already taken some of their pension benefits through flexible income drawdown; the abolition of the 55% 'death tax'; new rules for the passing of pension assets to beneficiaries and the removal of tax liabilities on lifetime annuity benefits that are passed to beneficiaries (for those who died before age 75 after 3 December 2014).
These changes have made it more important than ever before to review your existing pension arrangements.  
The three main types of pension transfers
Transfers from defined contribution schemes
For those with existing defined contribution (money purchase) arrangements, such as personal pensions or workplace schemes, the new regime means that there's never been a better time to review their existing arrangements.
To these investors, the new rules present a great opportunity to bring all their existing arrangements together into one, easy to manage portfolio. This can reduce charges and increase investment choice. It also positions them to take advantage of important pension options such as income drawdown or the ability to pass along their accrued pension wealth to their chosen beneficiaries in the most tax-efficient way.
Transfers from final salary schemes
The impact of the new pensions freedoms is probably greater still for those with deferred final salary (or defined benefit) scheme rights. Historically, the 'best advice' for the great majority of those with final salary benefits was always to keep their pensions where they were, but thanks to the recent changes in the pension regime, increasing numbers of final salary savers are taking the opportunity to transfer to a defined contribution (DC) arrangement.
How do final salary pensions work?
Such arrangements act like a deferred annuity: they promise to deliver a pension for life that's based on your final salary and years of service and that's often linked to inflation. Not only are these arrangements generous by today's standards, the investment risk that accompanies the provision of this income resides with your former employer, not you.
This meant that, until now, most final salary scheme members would have been better off not taking on the additional investment risk that comes with a transfer to a money purchase arrangement. However, the combination of the additional pension freedoms introduced in 2015 and the fact that final salary transfer values are now at historic highs means that a far greater number of those with final salary scheme benefits could now find themselves better off by transferring some of their scheme benefits to a money purchase arrangement.

Given the guarantees associated with defined benefit pensions, it's only sensible to obtain specialist final salary pension transfer advice before taking any action.
As of April 2015, it became a legal requirement to seek professional advice on any potential final salary transfer of more than £30,000. This reflects just how important a decision this can be. There are no shortcuts here.
You'll need to pay a fee for this advice, so make sure you find a fully qualified adviser and that you arrive with a list of worthwhile questions to ask.
Neil Adams
Pension & Investment Expert
Transfers to your current employer's scheme
Transferring any existing defined contribution (money purchase) benefits you may have to your current employer's workplace pension scheme also has a number of attractions.
It's a useful way to keep your pension pot in one place and actively invested. Your employer's defined contribution scheme could also have lower charges than a private pension arrangement and it might also include additional benefits such as life cover that aren't included in your existing personal pension arrangement.
Employer final salary schemes
In the unusual event that your employer offers a final salary scheme that's still accepting transfers, your transfer value could be used to buy 'additional years' of service. This is because most schemes of this type operate with an 'accrual rate' of either 1/80th or 1/60th of your salary for each year of service (subject to a scheme maximum).
Hence, for a 1/60th scheme, a transfer could mean that instead of leaving with, say, a 10/60ths (16.6%) pension that reflects your 10 years of service, you receive a 15/60ths (25%) pension as the additional funds you transferred into the scheme were enough to buy five 'additional years' of service.
This is an increasingly rare but highly effective way to accumulate pension savings although it's now mainly limited to public sector schemes.
Download our latest FREE e-Guides
The Drewberry 'Making Sense' guides are here to cut through the jargon so you can understand how to make the most of your wealth.
Download our series of guides for help making the right decisions for your financial future.
Can I transfer my pension?
In theory, almost anyone with UK pension scheme rights can transfer them to a new defined contribution (money purchase) arrangement.
For those with existing defined benefit arrangements – whether they're company pension schemes, personal or stakeholder contracts, more old-fashioned Section 32 buyout contracts or Section 226 retirement annuities, or additional voluntary contribution (AVC or FSAVC) contracts – it's a fairly straightforward process. It's an opportunity to unite all your previous savings into one efficient portfolio that can then be used to access important options such as income drawdown.
Advice on transferring final salary pension scheme
For members of more generous final salary pension schemes, the process is a little more involved. For one thing, since April of 2015 it's become a legal requirement to seek professional financial advice for any final salary pension transfer of over £30,000 in value for which you will need to pay a fee. This reflects what an important decision it can be for savers considering such transfers and the serious professional liability that arises for advisers in this space.


There's no way around this expense as schemes that are requested to provide transfers are now obliged to see evidence that you've received professional advice as part of your decision-making process. They're not required to see evidence that your adviser approved of the transfer – just that you sought appropriate advice.
Even so, it's become clear that many larger SIPP providers are insisting on seeing clear evidence that an adviser has not only reviewed the transfer but has also approved it as being in the best interests of the saver in question.
Pension funds can refuse to accept transfers…
Consequently, an increasing number of savers who have chosen to ignore the advice they received – something which they're quite entitled to do – are finding that the scheme to which they intended to transfer will not accept their pension funds. Although it's still early days, this could see an increasing number of such transfers routed into stakeholder pensions as they remain the only type of pension contract that can't refuse to accept a transfer.
Who can't transfer their pensions?
In April of 2015, the law was changed to prevent members of 'unfunded' public sector pension schemes from transferring out. The move was intended to protect government from the need to borrow in order to meet the cost of the transfer values involved.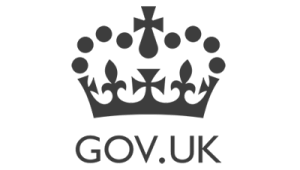 Around a fifth of the UK adult population will have unfunded pension scheme rights as the schemes offered by the armed forces, civil service, NHS, fire fighters, police and teachers all fall into this category. By contrast, members of the Local Government Pension Scheme (LGPS) are permitted to transfer out of the scheme as it's a funded arrangement.
How much does pension transfer advice cost?
When he introduced the requirement for all final salary scheme transfers worth over £30,000 to receive professional financial advice, the Chancellor's intention was to help standardise the decision-making process. However, there's little standardisation when it comes to the likely fees that advisers will impose for the service. This is because no two transfers are alike and no transfer, regardless of its size, can ever be viewed in isolation. Adviser fees will also vary widely up and down the country.
Unique, holistic advice for each and every case
The only way to truly get to grips with a potential pension transfer and to decide whether it's really in your long-term financial interests is to analyse all of your finances in the round. This includes the proceeds you may have from other pension savings, as well as other sources of income such as earnings, rental properties, investments and ISA savings. Bearing in mind that we all have different investment preferences and different attitudes to risk, there's 'no one size fits all' answer.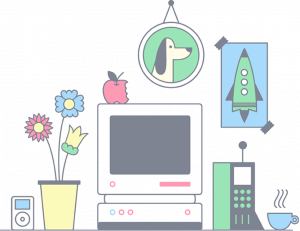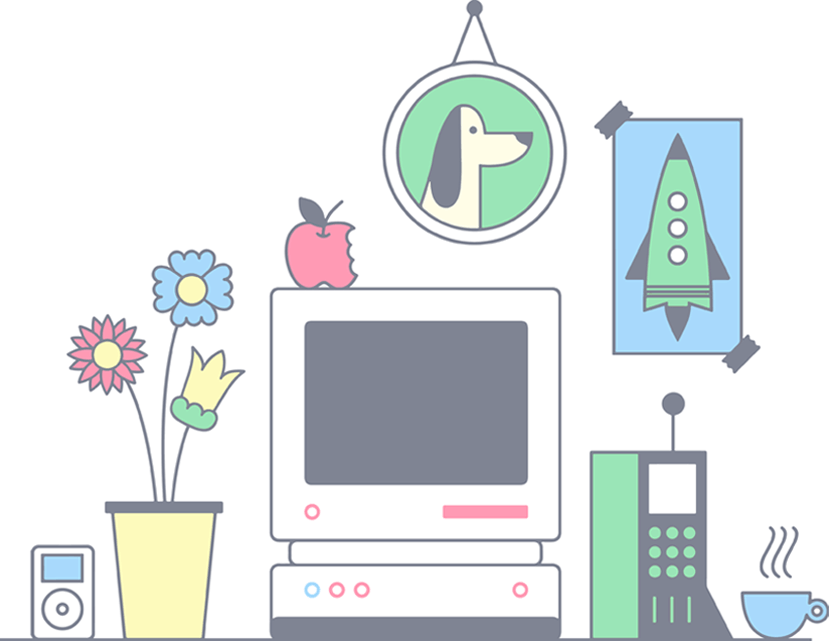 This means that, depending on the actual size of the transfer and the other financial assets you may hold, transfer advice alone could cost anywhere between £500 and £3,000. Those who decide to follow through with a transfer after taking proper advice will also be subject to implementation fees and other charges related to actually carrying out the transfer.
Advice for complex cases can cost more…
In a complex case, which might involve more than one transfer to create an efficient new portfolio worth, say, £500,000 or more, the costs of the exercise could easily exceed £10,000 or more, once the advice and implementation costs are combined.
Although this might sound expensive, it underlines the very real value that transfers can deliver for pension savers as these charges wouldn't be worth paying unless the benefits far outweighed the costs.
    In order to legally conduct transfer business, advisers must have passed a number of demanding professional qualifications including what's called the G60 examination. They must also be registered on the Financial Conduct Authority's (FCA) Financial Services Register.
Need Help? Start Live Chat with our Experts

Neil
Pensions Advice

Robert
Income Protection
Who will benefit most from pension transfer advice?
Both final salary (defined benefit) and defined contribution (money purchase) scheme members could benefit greatly from a pension transfer.
Thanks to the latest pension rules, a transfer can be especially compelling for those with final salary benefits. This is because while such schemes promise a guaranteed level of income in retirement (with a possible reduced widow's pension) the income terminates once you and your spouse have died.
By contrast, transferring final salary benefits to a money purchase arrangement will transform them into a major financial asset that can provide both income and tax-efficient lump sums in retirement and still be passed on to your loved ones when you die.  
Why are individuals choosing to transfer their pensions?
The other great attraction of a pension transfer – whether you have money purchase or final salary arrangements – is the opportunity to bring all your pension savings together into one easy to manage portfolio with one set of reporting.
This approach also greatly increases investment choices. Modern pension plan arrangements such as self-invested personal pensions (SIPPs) offer access to a galaxy of professionally managed funds covering every aspect of global investment markets.
Transferring small pension pots
Those with smaller pension pots might choose the stakeholder pension option. Stakeholder pensions are held out to be the cheapest option on the market with rock-bottom charges that are protected by law. In reality, some SIPP contracts can be at least as competitive on charges. Even so, stakeholder contracts generally offer a scaled down version of the investment choice and flexibility offered by SIPPs. They're also the only type of pension contract that can't refuse to accept a pension transfer.

We often deal with clients who have numerous existing pension plans including both defined contribution and final salary arrangements.
By building up a detailed picture of each client's unique financial ambitions and analysing each pension contract individually, we can advise these clients on which contracts might be worth transferring and which ones should stay where they are.
Tom Conner
Director at Drewberry
Start your journey today...
Find out how a Drewberry financial adviser can help you reach your destination by making the most of your finances.
Call us on
How do I transfer my pension?
1
Request a 'transfer offer' from your old scheme
Whether you're considering a transfer from a final salary or a money purchase scheme – or a number of different pension transfers – the first step is to write to your employer's scheme or to your personal pension scheme provider and request a 'transfer offer'.
This is a written offer which, in the case of final salary schemes, is usually guaranteed for three months. By contrast, money purchase transfer values aren't usually guaranteed. Whatever the position, you'll need to get cracking once you hear back from your scheme.
A good adviser can take care of this for you and all subsequent steps in the process. They can also maintain close contact with your scheme administrator to ensure that you have all the information you might need in order to make a well-informed decision about any transfer.
Remember: Most final salary schemes will provide one free 'transfer offer' a year. Be aware that you may have to pay a fee for any additional 'quotes' you might request in the same year.
Find the right pension transfer advice
Since the introduction of the new pension freedoms in April of 2015, it's become a legal requirement to seek financial advice for any transfer from a final salary scheme of more than £30,000 in value. Your scheme provider and your new scheme will require evidence that you've received this advice before they'll authorise a transfer.
You'll need to pay a fee for this pension transfer advice, so make sure that you get value for money. A good adviser should tell you exactly how much your transfer is worth – both as a future source of income and as a financial asset that can be passed to your beneficiaries.
They should also give their professional opinion on whether the transfer makes good sense for you. This means taking a holistic view of all your finances, your other assets and liabilities and the financial ambitions of your immediate family.
Your adviser should also:
Ensure your old scheme will authorise a transfer, that your new scheme will accept a transfer and that any fees or charges attached are fully understood;

Discuss your options for when you could choose to retire and the various combinations of tax-free cash and income that you could expect;

Explain your new options such as income drawdown or how to manage your pension lifetime allowance (LTA);

Provide a projection of the investment performance that your new fund will require in order to at least match your previous benefits;

Design a portfolio for your transfer that matches your individual risk tolerances and investment preferences.
Remember: This is complex advice that isn't provided by every type of financial adviser. Make sure your adviser is properly qualified for transfers and ask about their experience in this area.
Implement your plan for your new pension portfolio
Once your transfer value has arrived in your new pension you should be ready to invest it. This will be the biggest investment that most of us will make in our lives, so make sure that you and your adviser have arrived at a solution that you fully understand and that's robust enough to last throughout your retirement and possibly beyond.
Building a good portfolio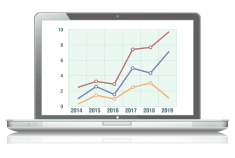 A good portfolio will be well diversified across asset classes as well as across geographies. It should have a clear focus such as income, growth or capital preservation and, ideally, it should include a blend of different investment approaches while making use of leading investment managers. It could even include more specialist investments such as hedge funds, private equity, currency or commodity investments.
Most of all, the risk in the portfolio should be in line with your individual risk tolerances and you should never – ever – invest in something you don't understand.
Once you have your portfolio invested, you'll need to monitor its progress regularly and adjust the relative weightings of your holdings over time or risk ending up with a completely different portfolio from the one you set out with.
Download our latest FREE e-Guides
The Drewberry 'Making Sense' guides are here to cut through the jargon so you can understand how to make the most of your wealth.
Download our series of guides for help making the right decisions for your financial future.
Pension transfer advice: exceptions to the rule…
Not everyone needs to seek pension transfer advice
The main exception to the rule requiring savers to seek pension transfer advice relates to 'small pots' and what are called 'trivial commutations' or 'trivial lump sums', which allow you to take the whole of your pension as cash.
A 'small pot' now covers any fund of up to £10,000 and up to three non-occupational pensions can now be cashed-in in this way without reference to your remaining pension benefits.
A 'trivial commutation' can be used for any pension pot of up to £30,000. Under the rules, you can take a trivial commutation lump sum if you're over 55 years of age (earlier if you're in poor health) and the value of all your pension benefits (except the State Pension) combined don't exceed £30,000 in total.
How can our advice help?
We provide specialist pension transfer advice to individuals and businesses throughout the UK, some of the most common areas where we're asked to provide expert advice include:
Analysing potential transfers from final salary or defined benefit (DB) schemes;

Advising on possible transfers from defined contribution (DC) and workplace schemes;

Helping clients to decide whether a transfer makes sense for their individual circumstances;

Setting up new pension accounts for transfers that enable our clients' pension pots to be professionally invested and monitored throughout the remainder of their retirement
If you'd like to speak with one of our regulated pension advisers, feel free to call us on 0208 432 7333 for a free initial consultation

"At Drewberry, our whole focus is on helping our clients to improve their finances. You can tell we deliver by the number of five-star reviews we receive from our clients.
Whether you have half a dozen pension pots and don't know where to start, or you need ongoing advice on how best to nurture your pension savings, our focus on building long-term relationships means we can help you achieve your retirement goals."
Neil Adams
Pension & Investment Specialist
Frequently Asked Pensions Advice Questions
Someone told me I should consider consolidating my pensions because it makes it cheaper. What is pension...
I'm thinking about moving my pension to another pension fund and have been given a 'pension...
Given all the talk in the budget around the changes to the pension legislation and the introduction of...
I've recently found out how much I have in my pension think it might be sufficient but it is very...