The value of pensions and investments and the income they produce can fall as well as rise, so you may get back less than you invested
Transferring out of a Final Salary scheme is unlikely to be in the best interests of most people.
How Do I Transfer My Pension?
A Pension transfer is possible, although this depends on the type of pension you have and, sometimes, the size of that pension.
For money purchase pension pots – the most common type of pension on the market today – many people transfer pensions as part of a consolidation exercise, where they bring multiple existing pension schemes under the roof of a single provider. This can help keep on top of fees and charges and provide a number of other benefits, such as making it easier to get ready for retirement.
Other reasons to transfer money purchase pensions are to get access to a wider range of investments or enhanced flexibility available in other schemes.
Transferring your pension can be complicated, so it's always better to seek independent financial advice – such as that on offer from the pension transfer specialists at Drewberry – before embarking on the process. An adviser can check whether a transfer is the right decision for you and your circumstances.
This is especially the case if you're consider a final salary pension transfer, where it's a legal requirement to get professional financial advice if your pension is worth £30,000 or more.
This Guide

Written by:
Michael Englefield
Content Manager at Drewberry
Pension Transfers Explained
A pension transfer sees you moving your pension from one platform or provider to another (in the case of a defined contribution transfer).
This might involve moving to an entirely new pension provider, or it might be that you simply move to a new platform under the same provider. For example, you might transfer a stakeholder pension to a self-invested personal pension (SIPP) but stay with the same provider.
In the case of a final salary pension transfer, this sees you transferring from one type of pension to another. You give up the right to an income for life from your employer in exchange for a finite cash lump sum known as a cash equivalent transfer value (CETV) invested in a money purchase pension scheme.

Pension transfers can be complicated so it always pays to get advice. It can be tricky to work out whether a transfer you're considering is the best option for you and your retirement planning. While it's important to get advice if you're transferring a money purchase pension, it's essential you get advice if you're considering a final salary pension transfer.
We're is here to help and have expertise in both of these areas. Give one of the pension transfer specialists at Drewberry a call on 02084327333 to talk through a pension transfer today.
Neil Adams
Pensions & Investments Expert at Drewberry.
Need Help? Start Live Chat with our Experts

Neil
Pensions Advice

Robert
Income Protection
Which Pension Do You Have?
There are two main types of pension: defined contribution (or money purchase) pensions and defined benefit (or final salary) pensions.
What is a Defined Contribution Pension?
A defined contribution pension is essentially a pot of money with your name on it earmarked to see you through retirement. You put cash into it throughout your working life and in retirement use it to fund your old age, with the two most common options being purchasing an annuity or entering pension drawdown. Although you know how much you've contributed, you don't know how much your retirement income will be.
What is a Defined Benefit Pension?
A final salary pension is different. Rather than a pot of money, you pay into a company pension scheme that, in return, promises to pay you an income for the rest of your life after you retire.
This income is usually linked to your salary, either at the time of retirement or a career average taken throughout your working life. They're the most secure type of pension available and most people are best off staying in them.
Given the different ways in which these two types of pensions work, the approach you'll have to take to transfer a final salary pension is very different – and more complicated – than the process involved in transferring pensions in a money purchase arrangement.
You'll still need to seek pensions advice if you have a DC scheme worth more than £30,000 that includes a guarantee regarding the income you'll get or the rate of conversion to income, such as a guaranteed annuity rate.
Start your journey today...
Find out how a Drewberry financial adviser can help you reach your destination by making the most of your finances.
Call us on
How to Transfer Your Money Purchase Pension
Stakeholder Pensions or Self-Invested Personal Pensions?
Stakeholder pensions are the cheaper of the two and were established with the aim of bringing low-cost, flexible pension saving to the masses. The charges on stakeholder pensions are capped by law and will never exceed 1.5%. They're also bound to accept transfers in – and out – at any time without penalty. If you have a stakeholder pension, you can start, stop and restart contributions at any time from as little as £10 per contribution.
Self-invested personal pensions give you far more control over the management and investment holdings of your retirement pot compared to a stakeholder pension. They usually have access to a wider array of investment choices, including asset classes not typically permitted within a stakeholder pension, such as commercial property.
It's possible to transfer between these two types of personal pension. As investors gain experience or want greater flexibility in their investment opportunities, they may transfer from a stakeholder pension to a SIPP, for example.
Also available are 'normal' personal pensions that are neither SIPPs nor stakeholder pensions. With so many options on the market, it may be that it's better to take advice to find the right retirement savings product for you.
Getting a Pension Transfer Value
When transferring a personal defined contribution pension, you request a pension transfer value from your scheme provider. This is a snapshot of the value of your scheme and the investments it holds at the time you request the transfer value. It could fluctuate in line with markets thereafter, so the amount you actually transfer over could be less or more than the transfer value.
Keep in mind that your pension will usually be invested in assets such as stocks and shares which can change in value constantly, so your transfer value will only be a snapshot of what your pension is worth at the time you request it.
Once you've got a transfer value, you're usually free to transfer to another pension provider/platform, subject to filling in a few forms and paying any exit charges. Your new provider might even have a pension transfer service where they do most of the hard work for you and could even pay towards your exit fees.

While it's possible to transfer a personal pension yourself, it can be a complicated process and you may want to seek independent advice. How do you know whether the pension transfer you're considering is the right move for you?
Have you considered the destination pension's fees and charges, and exit fees for your existing pension? What about the cost of advice on the transfer? Does the move make sense for your current investment goals and horizon? Will it enable you to take your pension as you want to at retirement (e.g. using drawdown)? These are all questions an adviser can answer.
Peter Banks
Wealth & Investments Expert at Drewberry
Transferring Pensions from Previous Employers
With the age of auto-enrolment, it's becoming increasingly likely that you'll have a number of different workplace pensions from previous employers. If that's the case, it's often possible to consolidate them into fewer pension pots. Your new employer scheme may even allow you to transfer pensions from old jobs into their scheme.
Alternatively, you may be able to transfer pensions from previous employers to a personal pension arrangement, such as a stakeholder or a SIPP.


You can do this by contacting your scheme administrator and seeing if a transfer is possible, but keep in mind that some company pension schemes contain guarantees and promises that are valuable. You could be losing these be transferring, so it's always best to get advice.
Transfer company pension to a SIPP
Think carefully before transferring an existing company pension into a SIPP, especially you're still receiving contributions from your current employer. Employer contributions are so valuable that they will almost always outweigh any benefits you might see from opting out of the scheme.
Your employer does have to provide you with a pension under auto-enrolment but isn't obligated to pay into your SIPP. So you may end up with a SIPP and a workplace pension, but with only the occupational pension getting any employer contributions. This could unnecessarily split your investments.
Transferring Multiple Pensions Into One
Pension consolidation involves taking your multiple existing arrangements and moving them into fewer – or even a single – pension pot. You'll usually carefully have selected this pension pot, taking into account factors such as charges, fees and other payments, the available investment options and your appetite for investment risk.
Consolidating your pension can help with:
Reducing charges and fees – you're probably paying these on every pot you've got on the go, so merging pensions can reduce what you're paying, not least through greater economies of scale
Managing investment risk – old pension pots might not be invested in a way that suits your current risk profile (the pension you started at the beginning of your career is unlikely to be invested in the best way to suit you as you approach retirement)
Estimating retirement income and plan for any shortfall – having your pensions all in one place can give you a better idea of how much you have and what it might buy you, better allowing you to plan for any shortfall.
Getting a better hold on your pension investments – combining pensions gives you fewer pension pots to look after, so you'll be better able to see how your investments are performing
Pension tax planning – pension consolidation can make it easier to see whether you're close to falling foul of pension tax rules, such as the pension lifetime allowance, and engage in appropriate planning.
Tax treatment varies according to individual circumstances and is subject to change.

A common mistake people make when merging various pension pots is to consolidate smaller pots into bigger ones, purely because the smaller one has less cash in it.
The reality is that the larger pension may not be best-placed to hold the bulk of your pension savings. When undertaking pension consolidation, you should consider all relevant factors, such as fees, charges, investment choice and a range of other variables. Alternatively, get an expert to look at a pension merger for you and advise you on the best course of action.
Jonathan Cooper
Senior Paraplanner at Drewberry
Tracing Lost Pensions
The government has a free pension tracing service which allows you to find lost pensions, perhaps including old pensions from previous jobs.
You'll need to look through old paperwork to see if you can find the name of any old pension schemes and the service will provide you with their contact details. You can then get in touch with them with the aim of transferring your pensions if appropriate.
The team at Drewberry can also help you trace lost pensions, as well as advising you on if any of these is best suited for a pension transfer.
Download our latest FREE e-Guides
The Drewberry 'Making Sense' guides are here to cut through the jargon so you can understand how to make the most of your wealth.
Download our series of guides for help making the right decisions for your financial future.
Should I Transfer My Pension?
Pension transfers can prove incredibly useful when it comes to managing your pensions and getting you ready for retirement. However, there are risks involved and not every pension transfer will make sense.
Whether a pension transfer is the best course of action will depend on your needs and circumstances, especially the type of pension you're considering transferring. Below are some points to consider before you undertake a pension transfer.
Why Transfer Your Pension?
You might want to transfer for wider access to investments
To reduce charges and fees
To get your retirement savings under one roof so you can manage them better and make it easier to see if you'll face a pension shortfall
Risks of Defined Contribution Pension Transfers
Exit fees/charges, the cost of advice on the transfer etc. – many pensions may impose exit fees and charges for leaving, while if you start a new pension some providers will levy a setup fee to get it up and running before you can transfer in. You'll have to factor these in when weighing up whether a transfer is best for you.
Not all schemes will allow you to hold all types of investments, so check this before transferring
If you have any benefits associated with your pension, such as Life Insurance, guaranteed annuity rates, guaranteed maturity rates and guaranteed death benefits (see below) you may lose these benefits
There's very little opportunity to change your mind.
When Should I Not Transfer My Pension?
If you have a protected pension age, which is the right to take money at a certain age, you'll typically lose this in a transfer
If you have a guaranteed annuity rate, which is a promise of a higher annuity than is available on the market currently, you would lose this with a pension transfer. You'll need pension transfer advice if your defined contribution pension with a guaranteed annuity is worth more than £30,000.
Other guarantees you might lose if you transfer out include guaranteed maturity values (where your provider guarantees a minimum fund value at retirement) and guaranteed death benefits, where some plans guaranteed t

hat if you die before taking benefits that they would pay a guaranteed level of death benefits (or the value of the investment fund if it was higher).

Some older pension schemes reserve the right for you to take more than 25% of your pension as tax-free cash at retirement. Transferring from such a scheme would see you forfeiting this right.
If your pension comes with additional benefits, such as Life Insurance, you'll likely lose these if you leave your pension scheme and the cost of replicating them outside the scheme is likely to be higher.
If you're currently receiving employer contributions into a workplace pension scheme, leaving that pension scheme and therefore opting out of employer pension contributions makes little sense.
Need Help? Live chat now and get an instant answer from our Experts...
How Much Does It Cost to Transfer My Pension?
The costs involved with transferring your pension will vary, largely depending on the type of pension you have. It's usually possible to transfer a defined contribution pension yourself with minimal fees, although you getting advice in this area is still recommended to check it's the right option for you.
There may be exit fees to pay on your current scheme (although your new pension may offer to pay towards these). If you're transferring to a new pension you're setting up for the first time, there could be a setup fee to pay on the new scheme.
At Drewberry, we're able to not only help with pension transfers but can also advise you on your current retirement provisions holistically to ensure you're on track after the transfer.

Provided excellent, in-depth advice on the income protection market and researched the market thoroughly to find cover which suited my needs.
Chris Wade
18/03/2019
Transfer Final Salary Pensions
For final salary pensions, you need to request a cash equivalent transfer value (CETV) from your provider. This is a lump sum that is meant to be the equivalent of what it would take to buy a pension income on the open market with your new defined contribution scheme. This figure is guaranteed for 3 months.
Transferring a final salary pension is far more complicated than transferring a money purchase scheme. To start with, you'll need to take professional advice if your pension is worth more than £30,000. The team at Drewberry has qualified pension transfer specialists in-house who can help in this area.
A final salary transfer is unlikely to be in the interests of most people. Even for those suited to a transfer, you need to be aware of what you're giving up. Foremost among the benefits you'll be forfeiting is the right to an income for the rest of your life for you and typically your spouse, totally without investment risk to you.
However, those who do take advantage of a final salary transfer may get access to far more freedom with their pension, both when it comes to making their own investment choices and how they can take their pension at retirement.
Transfer Final Salary Pensions to a SIPP
Most people look to move their final salary pensions into SIPPs, as these offer the most control and widest range of investment choices. However, stakeholder pensions and other personal pensions are also available for this purpose.
If a transfer is suitable for you, the best type of pension for you move your final salary scheme into will depend on your individual needs and circumstances. You'll need to match the features of the receiving scheme to your current and future requirements – this is a key point to discuss with your adviser.
The first step in any defined benefit pension transfer is to request a cash equivalent transfer value (CETV) from your employer. This is the lump sum they're willing to give you in exchange for you giving up any future rights from your final salary scheme.
Most schemes will only offer you one free guaranteed transfer value per year, and it will only be valid for 3 months. Once this 3 month period has passed, you'll usually have to purchase a second one (often at considerable expense).
Once you've got the transfer value, it's worth plugging it into a tool such as Drewberry's Final Salary Transfer Calculator, which ranks your transfer value against the industry.
You then talk through your options with one of the final salary pension transfer specialists here at Drewberry, who'll run a full assessment of your needs and circumstances to check whether the transfer is the best option for you.

Given the time-limited nature of CETVs, it may be worth speaking to an adviser first about whether a defined benefit pension transfer is right for you. They can then request a transfer value following on from that conversation to maximise the window in which this transfer value is available to you and your adviser.
Lloyd Davies
Paraplanner at Drewberry
Risks of Final Salary Pension Transfers
You lose the right to a guaranteed income for the rest of your life (and typically the life of your spouse) by transferring.
Final salary transfers are unlikely to be in the interests of most people, and there's a risk of being worse off in retirement as a result of a transfer, given it's been historically difficult to match the retirement benefits from a final salary scheme via a money purchase arrangement.
If you move to a drawdown pension pot, there's a risk of your pension running out too soon and leaving you without an income in your old age.
A drawdown pension is subject to market fluctuations, and your invested pension could fall as well as rise in line with markets. This means you could get back less than you had initially.
Transfers are final – you can't change your mind and opt back into your scheme.
You'll be subject to the money purchase annual allowance, a reduced figure of £4,000 that you can continue paying into a pension while flexibly drawing a defined contribution pension. This doesn't apply to those getting final salary benefits, which means you can continue contributing up to your maximum annual pension allowance into a pension scheme in retirement.

It's a regulatory requirement that you get independent financial advice if you want to transfer a defined benefit pension worth more than £30,000. Even where your pension is worth less than this, it's still strongly recommended you received advice from a qualified pension transfer specialist to ensure it's the right option for you.
Drewberry has a team of experts in-house capable of undertaking final salary pension transfers, so don't hesitate to drop us a call on 02084327333 to see whether a transfer might be right for you.
Mark Williams
Pensions & Investments Expert at Drewberry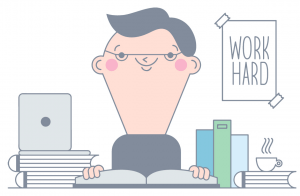 Pension Transfer Advice
Whether your pension is large or small, defined benefit or defined contribution, pension transfer advice can make all the difference. It can help you decide which pensions are best to consolidate or transfer and which are best left where they are.
More widely, pension advice can help if you don't know where all your pensions are or how much they're charging you, allowing you to prepare your savings for retirement. So for professional financial advice, don't hesitate to drop Drewberry a call on 02084327333.
Tom Conner
Director at Drewberry
Frequently Asked Pensions Advice Questions
I have drawn a lump sum out of my pension and I have been told that I need to pay tax on the money drawn...
I understand that any pensions I accumulate will provide me with an monthly income once I've retired,...
I'm considering my retirement options and one of them is buying an annuity. I know that an annuity...
I've had a with-profits pension for sometime and it's value hasn't really changed....